Donald Trump launches early-morning Twitter rant before praising Fox News
The media 'will do or say anything in order to get attention,' President Trump complains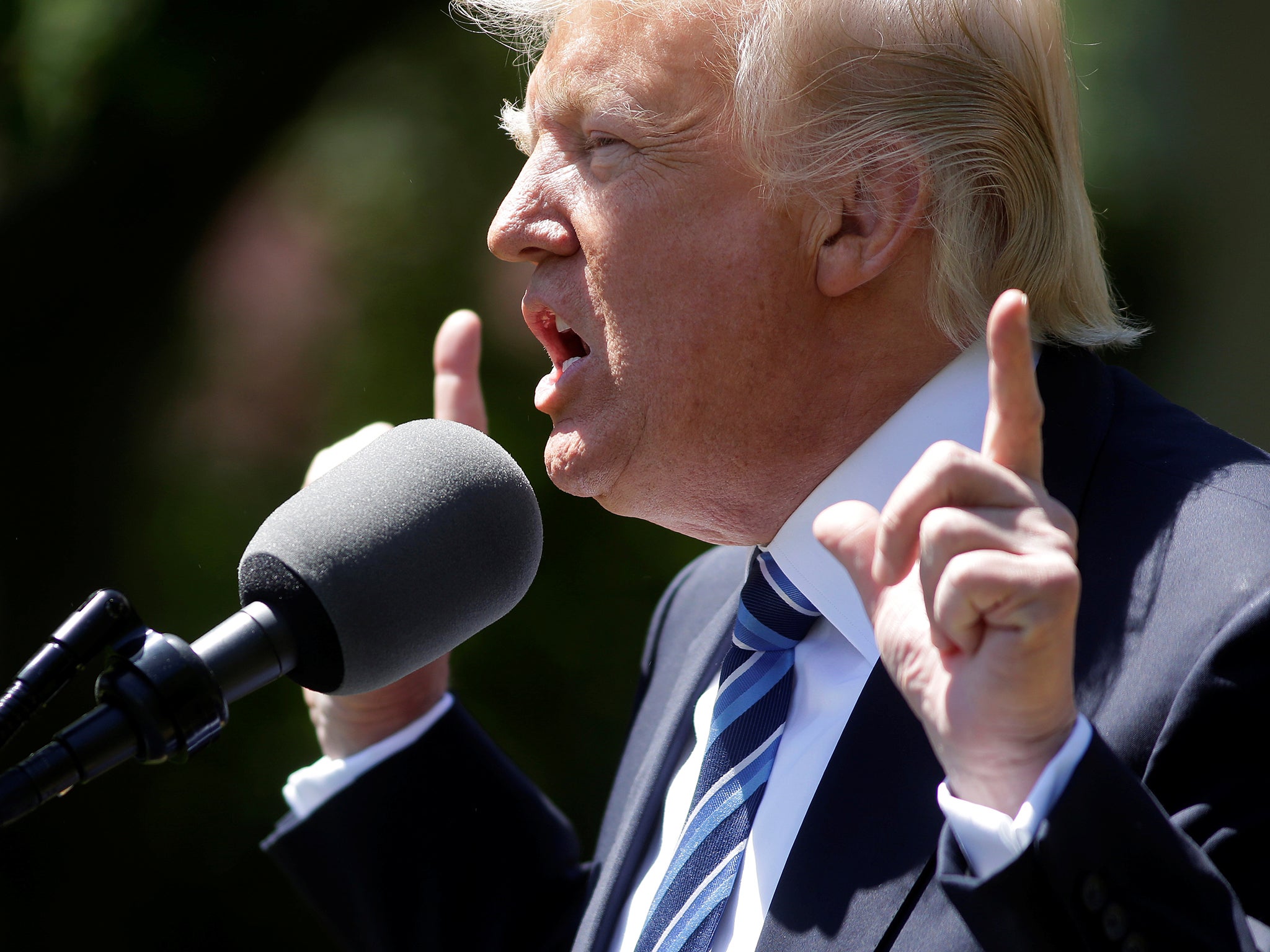 President Donald Trump embarked on an early morning Twitter rant about "Fake News" and a former Obama administration official, before praising Fox News for high ratings.
The media "will do or say anything in order to get attention," he said.
Mr Trump logged in apparently before 7am on Thursday to send two messages criticising former National Security Adviser Susan Rice, for declining to testify to senators investigating alleged Russian election interference.
Last month the President had accused Ms Rice, without evidence, of potentially committing a crime by requesting the "unmasking" of members of his transition team in intelligence documents. Ms Rice reportedly declined the invitation to testify because it was not bipartisan.
Mr Trump then moved on to a familiar target, using capital letters to emphasise his point.
He said: "The Fake News media is officially out of control. They will do or say anything in order to get attention - never been a time like this!"
Five minutes later, he said: "Congratulations to @foxandfriends on its unbelievable ratings hike."
He then retweeted a Fox & Friends video report of his plans to sign a new executive order on religious liberty.
The President's affinity with Twitter was reflected in revelations on Wednesday that he had been personally involved in the hunt for the person who tweeted a comparison photo of his and Barack Obama's inauguration crowds from the official National Park Service account.
Join our commenting forum
Join thought-provoking conversations, follow other Independent readers and see their replies