Dozens of Russian companies and Government organisations targeted in new Trump sanctions hitlist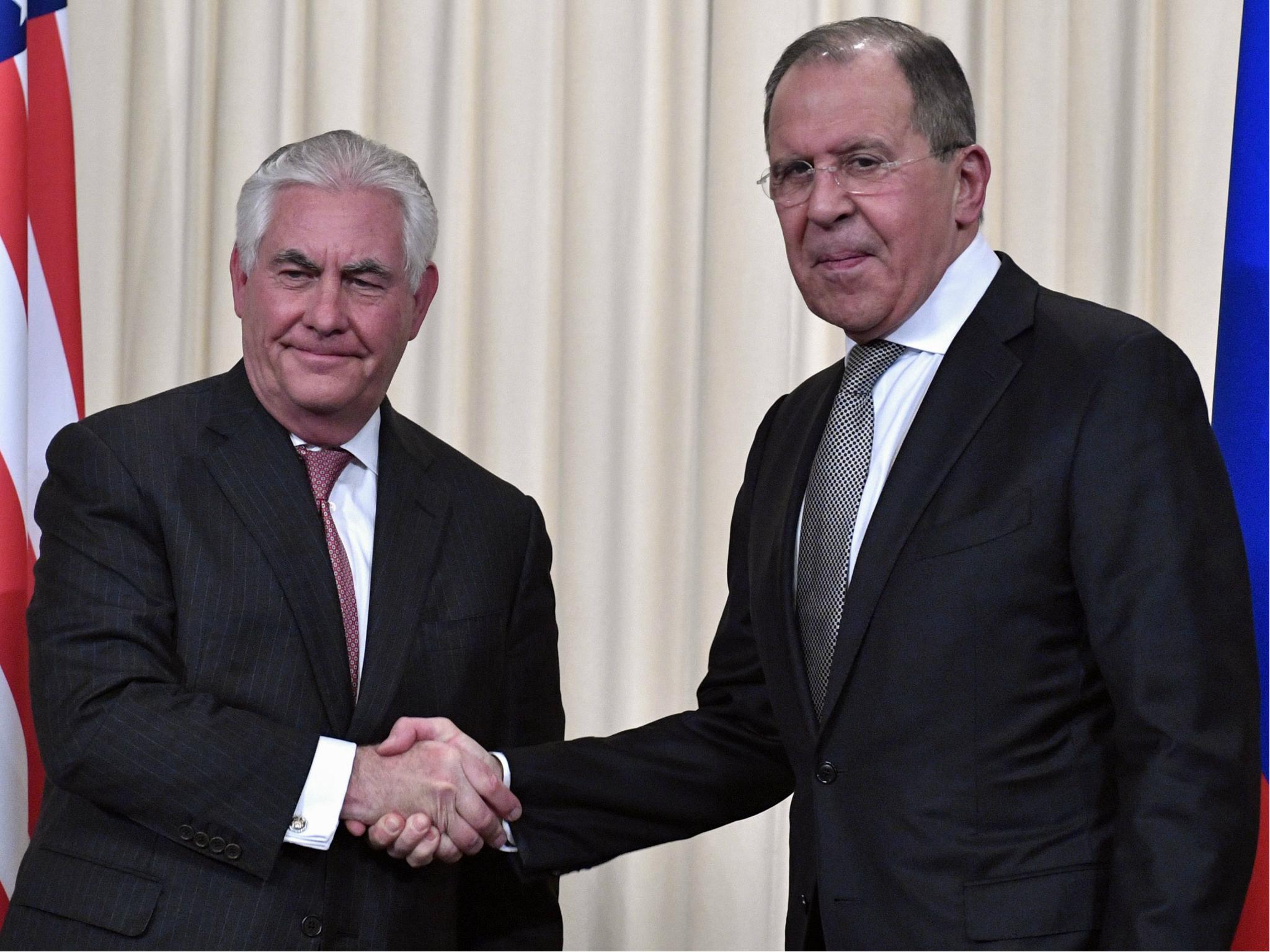 The State Department on Friday listed 39 Russian companies and government organizations tied to the defense and intelligence sectors, and warned that anyone in the United States or elsewhere doing significant business with them could be hit with sanctions starting early next year.
The list was a belated response to legislation, which President Donald Trump reluctantly signed in August, giving him until Oct. 1 to produce a roster of targets for new sanctions. Designed to punish Moscow for its actions in Ukraine and its interference in the 2016 U.S. election, the bill was seen at the time as a way of forcing Trump's hand.
The bill, which had broad bipartisan support, included new sanctions on Iran and North Korea.
The Russia list was published Friday on the State Department website, along with guidance for those who might be affected. The roster of targeted companies and agencies could have broad ramifications for U.S. and foreign entities that have dealings with them.
Special Counsel Robert Mueller III is investigating whether the Trump campaign coordinated with Russia to influence the 2016 presidential race.
Lawmakers from both parties offered tentative praise for the announcement, calling it a step in the right direction toward implementing the legislation.
In addition to Russia's official intelligence and defense apparatus, the bill directed consideration of sanctions for parts of the country's energy, mining, railway and shipping sectors. There were also provisions to sanction entities accused of corruption and human rights abuses.
Those that engage in "significant" transactions with the designated entities could face sanctions beginning Jan. 29.
A State Department official said in a background call with reporters Friday that "smaller-scale things" would probably not be met with sanctions and that the United States would take into account the circumstances of each transaction, such as whether it was meant to benefit an ally's military capabilities.
"I would just reiterate that we're going to look at all the circumstances for transactions that come up in the press or that we're made aware of by other means," said the official, who spoke on the condition of anonymity under rules set by the State Department.
Kremlin spokesman Dmitry Peskov called the action "echoes of unfriendly signs, or more precisely, hostility against our country."
Russian President Vladimir Putin, who last week angrily accused the United States of "dragging us back to the 1950s," is following the news on sanctions "very closely," Peskov said in a briefing for reporters in Moscow on Friday. Putin has been reluctant to criticize Trump directly, and Peskov referred to Putin's remarks, in a speech last week, that Moscow would seek to make progress on bilateral relations "insofar as our American counterparts are ready for this and are willing to do this."
"As far as we can see, this willingness is not so steady," Peskov said.
Trump and his aides lobbied hard against the bill while it was being crafted. Their dispute centered on a provision requiring the president to seek congressional approval before scaling back any active sanctions against Russia. The administration lost that fight, but Trump signed the bill anyway.
But the measure still left it largely up to the administration to list which entities met the definitions laid out in the bill - a task the administration was to complete within 60 days. On Thursday, State Department spokeswoman Heather Nauert said that Secretary of State Rex Tillerson thought the matter was "complex" and that officials took time "to make sure we get it right."
In a joint statement after Friday's announcement, Sens. John McCain, R-Ariz., and Benjamin Cardin, D-Md., encouraged the State Department to "dedicate robust staffing and resources to the implementation effort," saying they were troubled by recent reports that the department had closed its sanctions office.
The senators promised extra scrutiny to "closely examine how the administration decides to define 'significant transaction.' " They added that they "stand ready, if appropriate and necessary," to invoke the law's congressional review provision and overrule Trump's decisions if they do not live up to the expectations as Congress outlined them.
Sen. Bob Corker, R-Tenn., also warned that Congress expected to be kept in the loop with "thorough and timely consultation" about how sanctions were being added, "until full implementation is complete."
The list of affected organizations and companies includes "practically all of the major state-owned enterprises of Russia's military-industrial complex," according to Leonid Nersisyan, a military analyst and editor in chief of the Russian magazine New Defense Order Strategy.
But any new sanctions are "unlikely to harm most of the Russian defense industry sector," Nersisyan said, because of existing partnerships with South Korea, China and other Asian countries.
Among the companies on the list is Rostec, a giant civil and military conglomerate that makes firearms, advanced optics, helicopters, communications systems, military trucks and more.
Rostec controls Rosoboronexport, also on the list, which manages the import and export of military equipment. Kalashnikov, the famed maker of assault rifles and automatic weapons, is also listed.
A company that makes submarines, another that produces anti-aircraft missiles and launchers, and the makers of Sukhoi and Tupolev military and civilian aircraft are also on the list.
The list also includes the main entities of Russian intelligence: the Federal Security Service, the Foreign Intelligence Service and the Main Intelligence Directorate of the General Staff of the Russian Armed Forces.
Join our commenting forum
Join thought-provoking conversations, follow other Independent readers and see their replies