Donald Trump 'almost met with Russian gangster linked to Putin'
The meeting was cancelled at the last minute but adds to the claims of the Trump administration's ties to Russia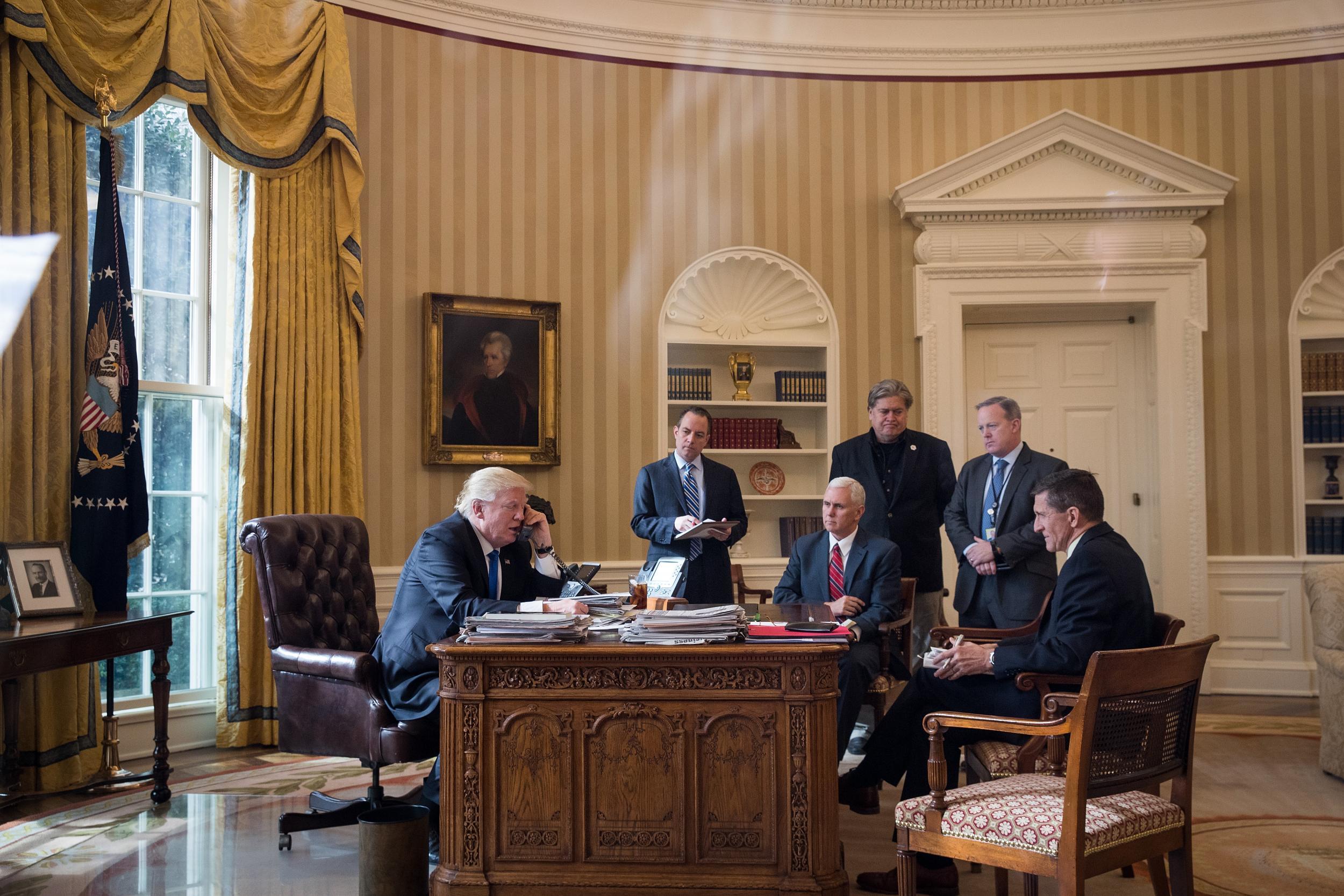 Donald Trump was scheduled to meet with an alleged Russian gangster in Washington DC, it has been claimed.
Alexander Torshin, a Russian banker, was supposed to meet with Mr Trump ahead of the National Prayer Breakfast on 2 February.
Mr Torshin is said to be an ally of Russian President Vladimir Putin and was in town leading a delegation invited to the event.
The meeting was cancelled after an aide realised Mr Torshin "had been named by Spanish police as a suspected "godfather" of an organised crime and money-laundering ring," according to Yahoo News.
Yahoo reported that sources were unable to say who decided to cancel the meeting or when it was actually cancelled.
Mr Torshin was only informed of the change in plans the night before the Prayer Breakfast event.
"There were no specific questions or statements that Mr Torshin had in mind during what we assumed to be a five-second handshake," Mr Torshin's assistant, Maria Butina, wrote in an email to Yahoo.
Spain's El Pais newspaper reported that Mr Torshin was almost arrested on the Spanish island of Mallorca in 2013 where he was scheduled to arrive for the birthday party of another suspected Russian crime boss of the syndicate called Taganskaya.
The paper said that Spanish National Police questioned if Mr Torshin was alerted to the arrest warrant by Russian authorities who were supposed to be helping with the investigation rather than hindering it.
Taganskaya has been suspected of "laundering profits from racketeering, extortion and other criminal activities through real estate and hotel investments on Mallorca," Yahoo reported.
Bloomberg News reported in 2016 that Mr Torshin was a suspected gangster, citing a police dossier.
Mr Torshin also has strong ties to the National Rifle Association, which contributed $30m in funds to Mr Trump's presidential bid.
Republican congressman Dana Rohrbacher, who met with Mr Torshin in February, even called him "conservatives' favourite Russian".
Mr Trump has come under fire since the early days of his presidential campaign for what some call a lenient stance on Russia.
He has said on many occasions that he wants to be on friendly terms with Mr Putin. He has tried to direct public attention away from the Congressional investigations into his campaign team's alleged ties to Russia as well as the foreign power's alleged interference into the US election. He used Twitter to accuse former President Obama of wiretapping Trump Tower in New York during the election.
FBI Director James Comey and several officials in the intelligence community have confirmed there is no evidence to confirm Mr Trump's claims. The House and Senate Intelligence Committees are continuing their investigations into Russian influence and ties.
Join our commenting forum
Join thought-provoking conversations, follow other Independent readers and see their replies