Donald Trump's potential Supreme Court judge pick thinks gay people should be jailed for having sex
William H Pryor equates homosexual sex with paedophilia and bestality and believes abortion should be illegal even in cases of rape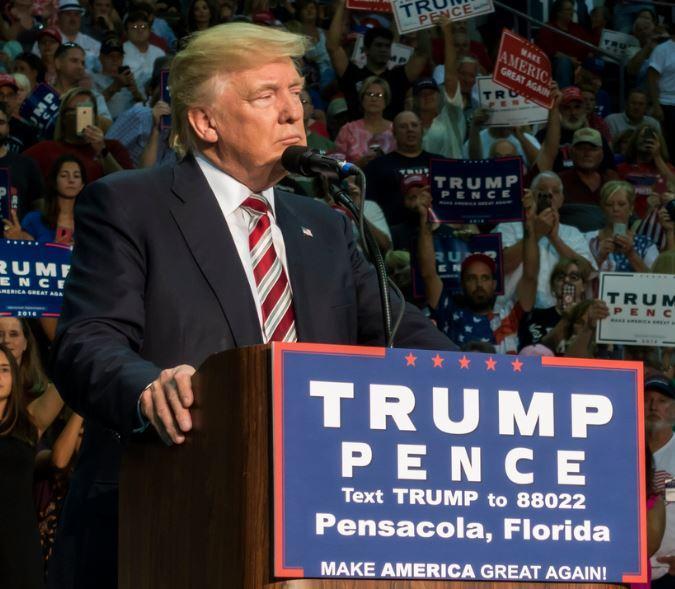 One of Donald Trump's prospective picks for the Supreme Court believes gay people should be prosecuted for having sex because they are not protected by the constitution.
While serving as Alabama's Attorney General in 2003, William H Pryor Jr wrote a legal brief in defence of a Texan law – later struck down by the Supreme Court – which criminalised consensual gay sex.
He compared it to "polygamy, incest, paedophilia, prostitution, and adultery" and said the Alabama court had "never recognised a fundamental right to engage in sexual activity outside of monogamous heterosexual marriage, let alone to engage in homosexual sodomy".
"Such a right would be antithetical to the 'traditional relation of the family' that is as old and as fundamental as our entire civilisation", he added.
But he also said that anal sex between heterosexual partners was acceptable because it was not as bad as homosexual sex.
He explained: "Texas is hardly alone in concluding that homosexual sodomy may have severe physical, emotional, psychological, and spiritual consequences, which do not necessarily attend heterosexual sodomy, and from which Texas's citizens need to be protected".
He claimed that people did not have the right to engage in whatever consensual sex they liked behind closed doors because "homosexual sodomy has not historically been recognised in this country as a right; to the contrary, it has historically been recognised as a wrong. It is not a fundamental right".
Justice Pryor, who currently sits on the US Appeals Court for the Eleventh Circuit which presides over Alabama, Georgia and Florida, also opposes abortion even in cases of rape, describing it as "murder".
President Trump protests
Show all 20
In 2000, he said the Supreme Court was responsible for "two awful rulings that preserved the worst examples of judicial activism: Miranda v Arizona and Roe v. Wade".
Roe v. Wade is the famous case which legalised abortion in the US in 1973.
In 1966, Miranda v Arizona ruled that evidence acquired by police interrogation is only admissible in court if a defendant is informed of their rights such as the right to an attorney and to remain silent – today known as their "Miranda rights".
Lambda Legal, a legal charity working to protect LGBT rights across the world, called Justice Pryor "the most demonstrably anti-gay judicial nominee in recent memory".
It comes after Mr Trump backtracked on a campaign promise to reverse the Supreme Court's decision to legalise same-sex marriage in 2015.
In an interview with CBS' "60 Minutes" programme on Sunday, the former reality star insisted he was "fine" with same-sex marriage and said it had already been "settled" by the Supreme Court.
But he did suggest he would appoint Supreme Court judges who were "pro-life" in a bid to get Roe v Wade overturned so the issue of abortion "goes back to the states".
Mr Trump will be able to appoint a new justice to the Supreme Court immediately after his inauguration in January.
There is a space on the bench following the unexpected death of conservative judge Antonin Scalia in February, but Barack Obama has been unable to get his choice approved by Congress.
The House of Representatives, which has been controlled by Republicans since 2010, claimed Congress should wait until a new President was installed in January 2017 – in the hope that a Republican would recapture the White House – claiming there is an informal agreement that a President will not appoint a Supreme Court justice in the last year of his term.
But Mr Obama's spokesman Josh Earnest said the wait was an unprecedented decision to politicise a neutral judicial office.
Join our commenting forum
Join thought-provoking conversations, follow other Independent readers and see their replies