Donald Trump's mother asked: 'What kind of son have I created?'
US leader's parent reportedly disturbed by attention her son's behaviour attracted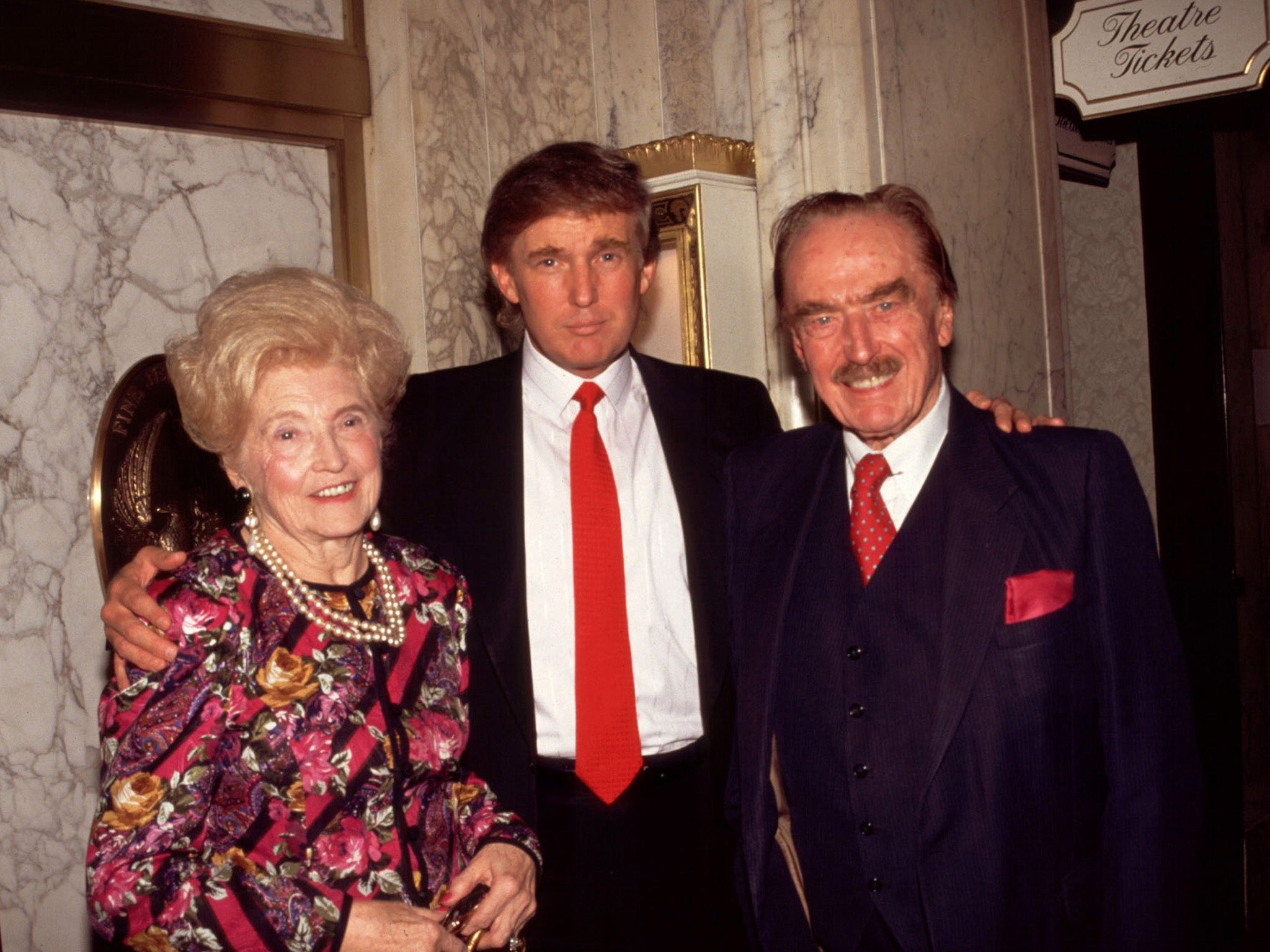 Donald Trump's mother once reportedly asked his first wife "what sort of son have I created".
Mary Trump, the Scottish-born mother of the US President who died in 2000, is reported to have been acutely embarrassed by the antics of her fourth child during the 1990s when his failing marriage and business were the subject of intense tabloid scrutiny.
Born as the 10th child of the MacLeod family on the Outer Hebridean Isle of Lewis in 1912, Ms Trump was raised in a strict Presbyterian, Gaelic speaking household.
Donald Trump says 'Im the only one who matters'
She emigrated to New York in 1930 and found work as a domestic servant before later marrying businessman Fred Trump and having five children.
She then spent many years as a society housewife in the Queens neighbourhood and the city, volunteering with local charities and helping her husband with his real estate business.
But Ms Trump despaired of her son's antics during the late 1980s when the ups and downs of his divorce from his first wife, Ivana Trump, meant her family were thrown into the spotlight when she was in her eighties.
She became a minor source of attention during this time and was frequently photographed by the paparazzi. She was horrified at the role her son played in it, according to a 1990 article by Vanity Fair.
Mr Trump is known for his frequent references to his father and the role he played in his life but is more reluctant to talk about his mother.
Donald Trump's least presidential moments so far...
Show all 30
Despite describing her as "fantastic" and "a homemaker" who "loved it" with a "great sense of pageantry", it is his father's picture which sits in the Oval Office – not hers.
Friends of the family have commented that Ms Trump always seem more distant from her family than her husband.
A childhood friend of Mr Trump recounted how Fred Trump "would be around and watch him play" but "his mom didn't interact in that way".
A friend of Mr Trump's older brother Fred Jr agreed that they "rarely" saw his mother but "did see a lot of the housekeeper".
Psychologists who are analysing the President behaviour have wondered whether his thin skin, need for praise and poor treatment of women – particularly those who stand up to him – stems from his relationship with his mother.
Prudence Gourguechon, from the American Psychoanalytic Association, told Politico: "I'm not talking specifically about any individual, including the president, or his mother".
But she added that a solid relationship with an attentive mother builds up "the capacity to trust, a sense of security versus insecurity [and] knowing what's real and what's not real".
She said: "Your mother helps you identify your feelings and develop a cognitive structure so you don't have to act on them immediately. And I think it's fair to say that the capacity for empathy develops through your maternal relationship."
Join our commenting forum
Join thought-provoking conversations, follow other Independent readers and see their replies