Donald Trump becomes least popular first-year president in modern US history, polls find
Two-thirds of Americans believe country has become more divided since billionaire took office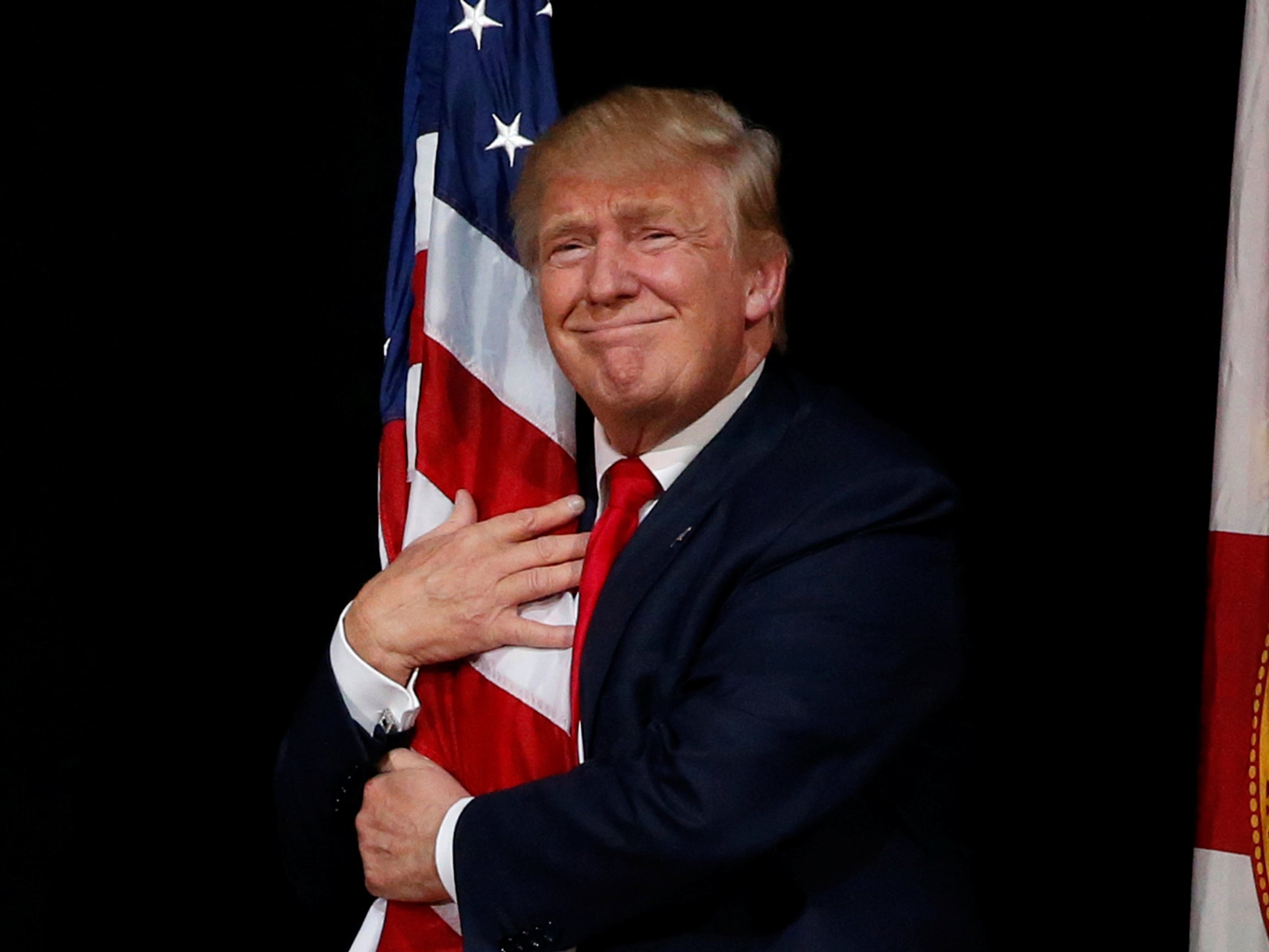 Donald Trump has the lowest approval rating of any post-war US President at the end of their first calendar year in office, a string of polls shows.
The Republican's favourability sank as low as 32 per cent in mid-to-late December, fully 10 points below Gerald Ford's rating at a similar date in 1974.
An AP/Norc poll returned the 32 per cent figure and also found a quarter of Republicans disapproved of the billionaire's performance.
CNN's polling had Mr Trump's overall approval rating at 35 per cent, as did Gallup's.
The 71-year-old's first year in office has been marked by frequent Twitter spats with opponents and even allied foreign leaders – including UK Prime Minister Theresa May – as well as bruising scrutiny over allegations, which he denies, of collusion between his campaign team and Russia.
A number of his attempts at passing major legislation, notably repeal and replacement of the Affordable Care Act, have been stymied and he faced criticism for his handling of far-right rioting in Charlottesville, Virginia.
He has, however, fulfilled campaign promises on announcing the US' withdrawal from the Paris climate agreement and decertifying the Iran nuclear deal. Mr Trump has also signed a raft of executive orders, while more than a million jobs have been added to the US economy.
Two-thirds of Americans believe their country has become more divided since Mr Trump took office, AP found.
Donald Trump's least presidential moments so far...
Show all 30
According to historical Gallup data both on the company's site and compiled by the University of Santa Barbara, Mr Trump's ratings are far below those of past presidents during their first December in the White House.
Previously Mr Ford's 42 per cent approval was lowest, then Ronald Reagan's 48 per cent in 1981.
In December 2009, Barack Obama polled at 51 per cent. The month after John Kennedy's assassination in November 1963 Lyndon Johnson held a 73 per cent approval rating, compared to 68 per cent a year later.
Post-war presidential approval ratings (first December in office)
Dwight Eisenhower, 1953: 68
John Kennedy, 1961: 76
Lyndon Johnson, 1964: 68
Richard Nixon, 1969: 56
Gerald Ford, 1974: 42
Jimmy Carter, 1977: 56
Ronald Reagan, 1981: 48
George H W Bush, 1989: 71
Bill Clinton, 1993: 54
George W Bush, 2001: 86
Barack Obama, 2009: 51
Join our commenting forum
Join thought-provoking conversations, follow other Independent readers and see their replies