Donald Trump signs $110bn arms deal hours after landing in Saudi Arabia
The White House says the agreement is a 'significant expansion' of the security relationship between the US and Saudi Arabia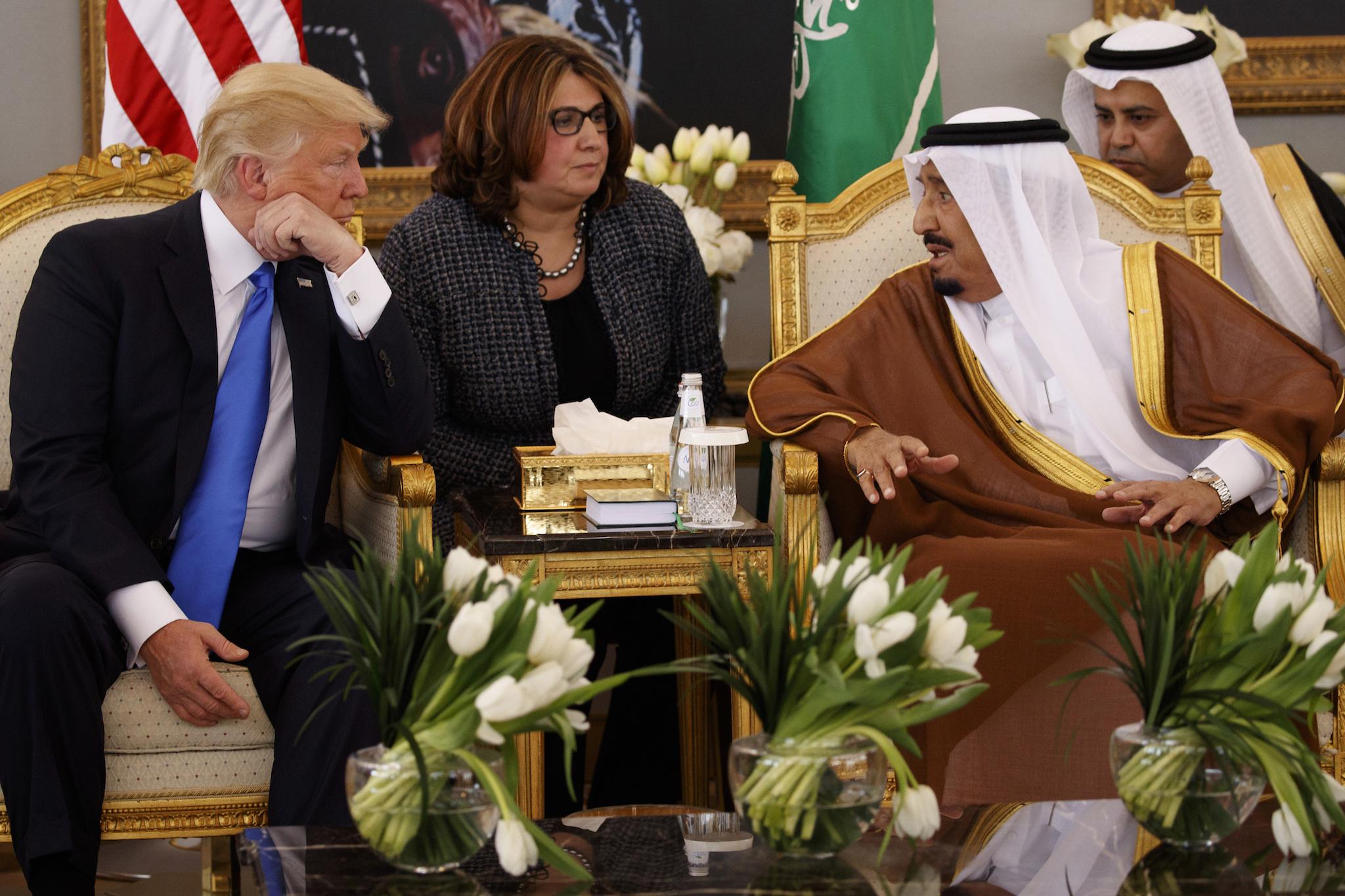 The US and Saudi Arabia have reached a $110bn-plus arms deal, significantly expanding the longstanding security relationship between the two countries, the White House has said.
Hours after landing in Saudi Arabian capital Riyadh, the President's first stop on his foreign trip, Donald Trump and Saudi King Salman signed a series of agreements that included a military sales agreement of about $110bn, effective immediately, plus another $350bn over the next decade.
The White House said this package of defence equipment and services supports the long-term security of Saudi Arabia in the face of Iranian threats.
Alongside the United Arab Emirates, the Middle Eastern country is currently conducting a military campaign in neighbouring Yemen against Houthis, a rebel group believed to be financially and militarily supported by Iran.
Mr Trump appears to be taking a tougher stance on Iran compared to his predecessor Barack Obama, pleasing Saudi Arabian officials. The Obama administration halted some arms sales to Saudi Arabia last year out of concern that the weapons would be used to bomb civilians in Yemen. The Trump administration has freed up those weapons, which are part of the $110bn package, the New York Times reported.
According to the Council on Foreign Relations, Saudi Arabia is the top destination for US arms, with the kingdom purchasing about 10 per cent of US exports from 2011 to 2015.
The latest arms deal will also improve Saudi Arabia's ability to fight terrorism, the White House said, reducing the burden on the US military to conduct counter-terrorism operations in the Gulf region.
"This package demonstrates, in the clearest terms possible, the United States' commitment to our partnership with Saudi Arabia and our Gulf partners, while also expanding opportunities for American companies in the region, and supporting tens of thousands of new jobs in the US defense industrial base," a statement said.
Join our commenting forum
Join thought-provoking conversations, follow other Independent readers and see their replies