Donald Trump said Keystone XL pipeline would create 28,000 jobs. US State Department says 50
Tom Shannon signs off permit for $8bn Canada-to-Texas pipeline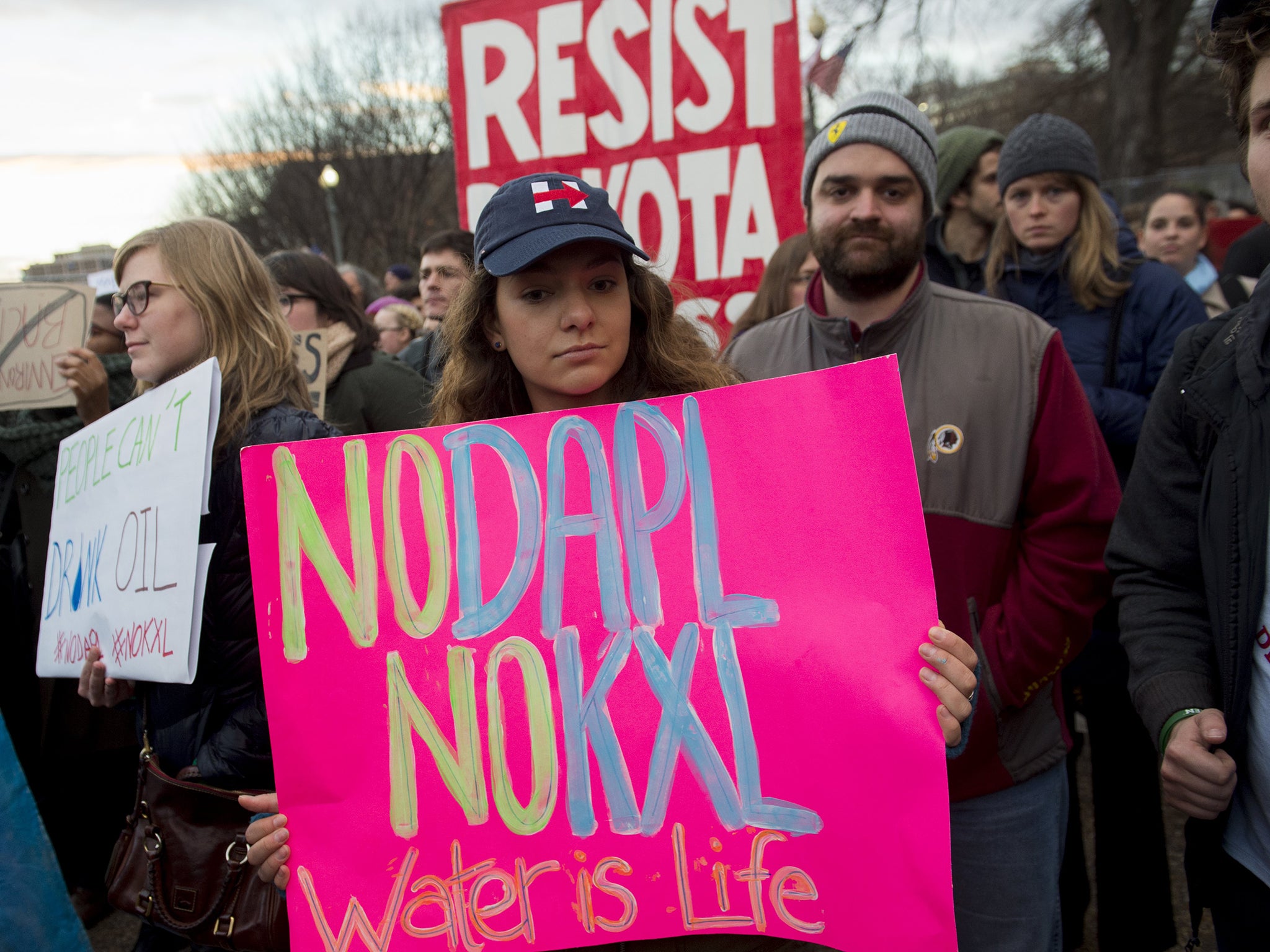 The US State Department says the Keystone XL pipeline will create 50 permanent jobs, despite Donald Trump's previous estimate of 28,000.
The US President's administration has approved the programme and subsequently ended nine years of debate over a project that has divided the climate change debate.
Confusion however has swirled around the exact number of jobs that will be created.
As Mr Trump signed the executive order, he boasted of 28,000, but the firm behind the operation has predicted 13,000 temporary construction jobs.
A State Department spokesman today told The Independent that the pipeline will support about 42,100 jobs and that 50 permanent jobs, as per TransCanada's bid for the permit, will be created to maintain it. Thirty five will be full-time and 15 temporary contractors.
The permit for the $8bn pipeline project by TransCanada was signed by State Department undersecretary Tom Shannon today.
A State Department spokesman said: "In making his determination that issuance of this permit would serve the national interest, the under secretary considered a range of factors, including but not limited to foreign policy; energy security; environmental, cultural, and economic impacts; and compliance with applicable law and policy."
Barack Obama vetoed the 1,700-mile pipeline permit in 2015, which will carry oil from tar sands in Alberta, Canada, to refineries along the Texas Gulf Coast.
Trump signs executive orders to push through Dakota Access and Keystone XL pipelines
Environmental groups say the pipeline will encourage the use of carbon-heavy tar sands oil which pump 17 per cent more greenhouse gases into the atmosphere than standard crude oil extraction.
"We cannot let the Trump administration undo the progress that people all over the country have made to ensure we avoid catastrophic climate change," Diana Best of Greenpeace said.
It will funnel roughly 800,000 barrels of oil per day which would equate to more than one-fifth of the oil Canada exports to the US.
Much of the steel that will be used to build the pipeline is being sourced from Canada and Mexico. Portions of Keystone have already been built but a State Department permit is needed to extend it over the US-Canada border.
Join our commenting forum
Join thought-provoking conversations, follow other Independent readers and see their replies