Donald Trump admits 'I have germ phobia' in Howard Stern interview
'Cleanliness is a nice thing,' the future President elaborates in a 1993 broadcast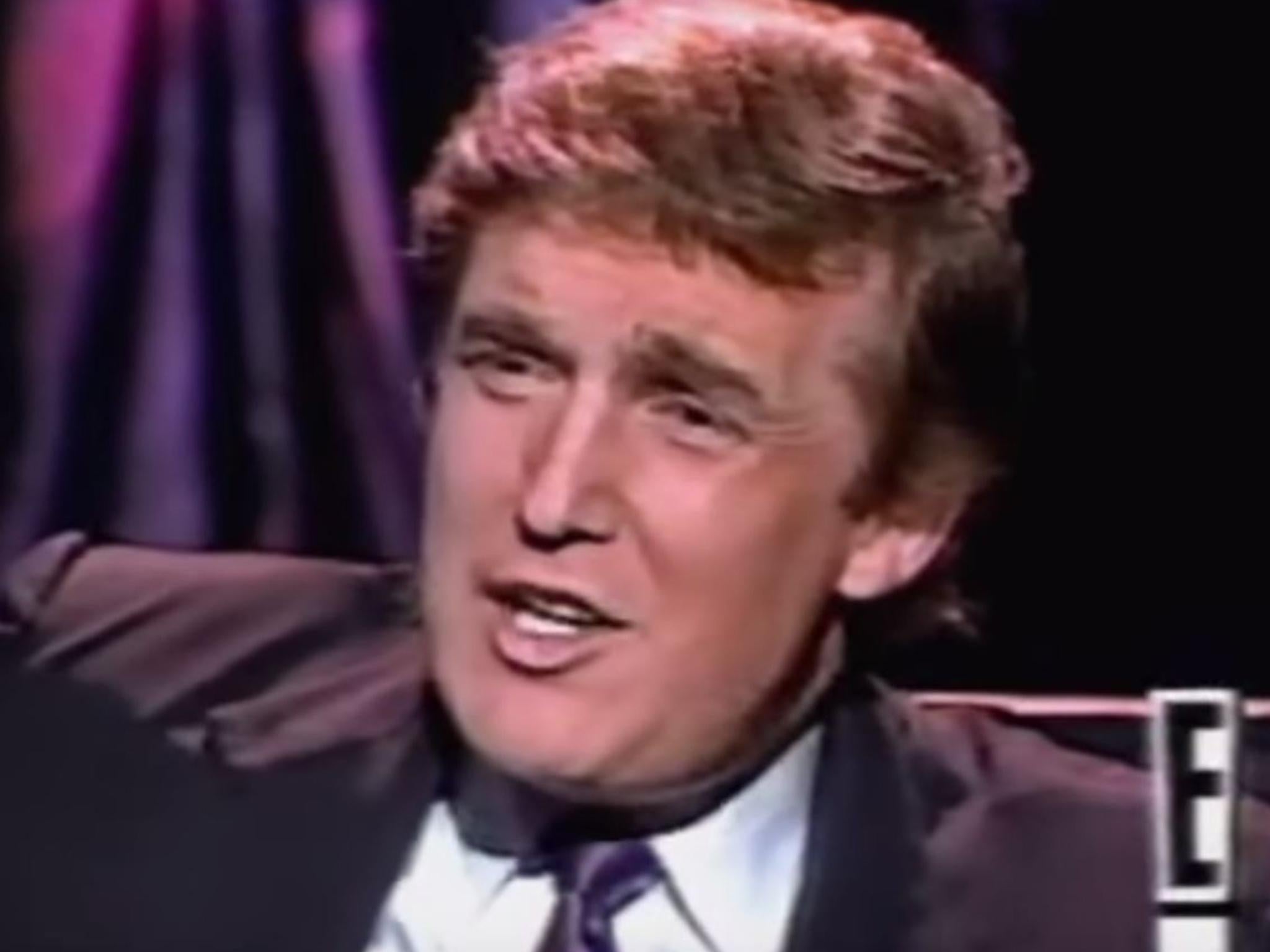 Donald Trump admitted he has "germ phobia" and washes his hands as many times a day as possible.
The billionaire, who at the time was almost a quarter of a century away from becoming US President, made the confession during an interview with radio shock jock Howard Stern in 1993.
The recording surfaced as part of a trove of interviews released by Newsweek and the Factbase website, which included Mr Trump apparently joking he had "felt up" his then-girlfriend Melania Knauss in public.
"Mentally. I'm very well behaved, actually," he then added in that 1999 exchange.
In the 1993 interview, televised on E!, Mr Stern begins to question Mr Trump about his ex-wife, Ivana, before apologising for "spitting all over you".
He adds: "I shouldn't spit all over you because you have germ phobia, true?"
"I do have germ phobia," Mr Trump replies.
"You wash your hands how many times a day?"
"As many times as possible," the billionaire says.
"But you realise that's a psychological problem?"
"It could be a psychological problem."
"But there's no way for you to get—you cannot overpower this problem?"
"So far I haven't left to wash my hands," Mr Trump jokes.
"Theoretically you know, 'cause that's obsessive-compulsive, right?" Mr Stern asks. "Have you ever gone to a psychiatrist to eliminate that problem?"
"No. I like it. I like cleanliness. Cleanliness is a nice thing. Not only hands, body, everything."
World news in pictures
Show all 50
The DJ then moves on to a lurid line of questioning regarding rumours Mr Trump used to insist on his sexual partners being tested for HIV.
The businessman dismissed the claims as press speculation. "I thought you started that rumour," Mr Stern interjects.
Mr Trump replies: "No, I didn't't start it, it was in an article, and you know how articles are, it starts and then just keeps getting repeated."
In his third book, 1997's Art of the Comeback, Mr Trump described his dislike of shaking hands. He said: "One of the curses of American society is the simple act of shaking hands, and the more successful and famous one becomes the worse this terrible custom seems to get.
"I happen to be a clean hands freak. I feel much better after I thoroughly wash my hands, which I do as much as possible."
Join our commenting forum
Join thought-provoking conversations, follow other Independent readers and see their replies