Donald Trump's fourth federal judge nominee is 'not qualified', says American Bar Association
Brett Talley said gun control was 'the greatest attack on our constitutional freedoms in our lifetime' after the Sandy Hook massacre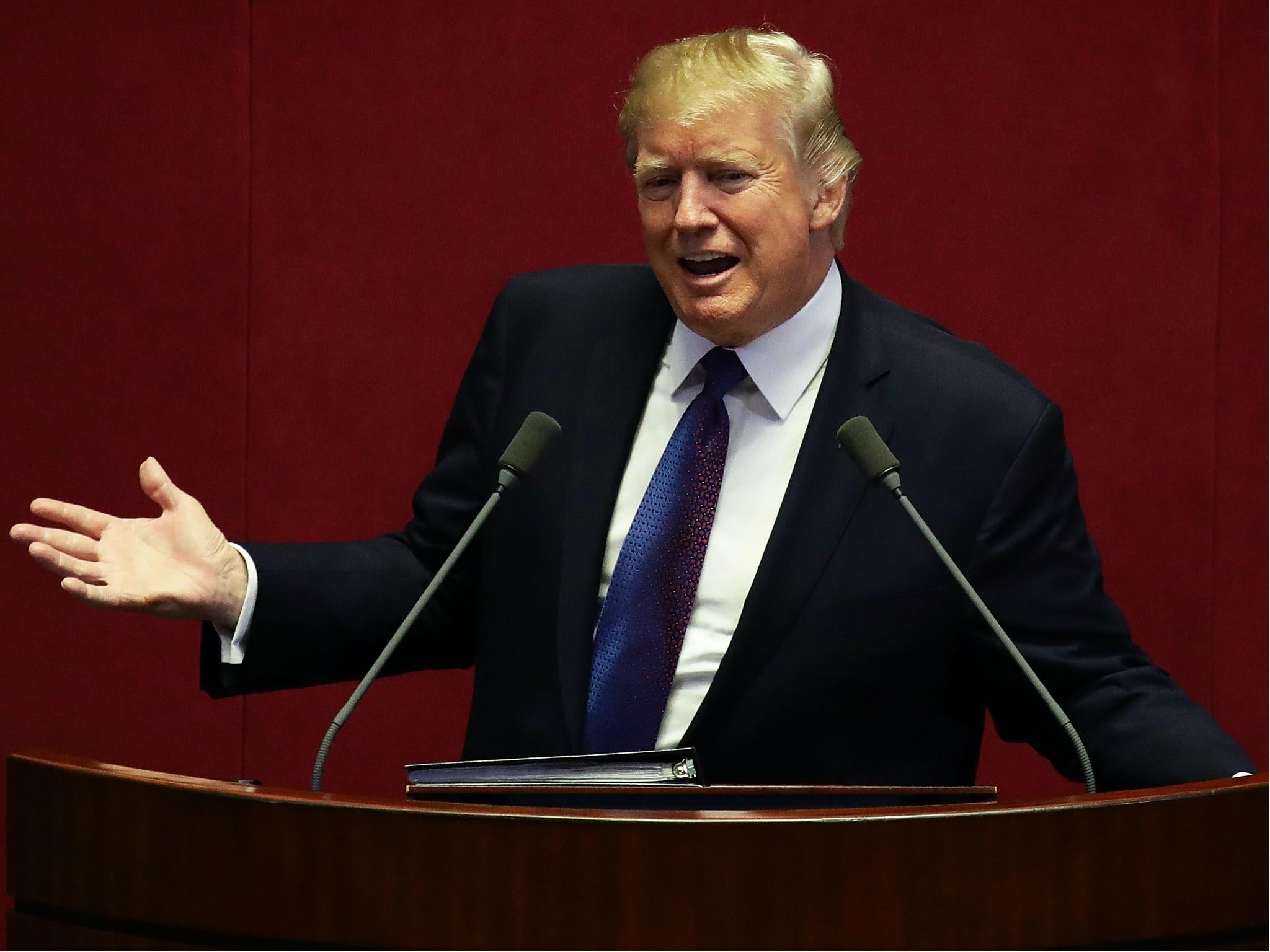 President Donald Trump's fourth nominee for federal judge has been deemed "not qualified" by the American Bar Association.
Brett Talley, currently a lawyer for the Department of Justice, was unanimously voted as unsuitable for a position on the bench for US District Court for the Middle District of Alabama.
The ABA, a 400,000-member voluntary professional organisation, rates all presidential judicial nominees with a rating of "qualified," "well qualified," or "not qualified" and has done so since the administration of former President Dwight D Eisenhower, save for President George W Bush's time in office.
The organisation sent a letter to the Senate Judiciary Committee explaining the vote of its Standing Committee on the Federal Judiciary. Mr Talley was found lacking in the recommended experience - 12 years as a practising lawyer and significant trial and courtroom experience.
The ABA, after speaking to Mr Talley's peers, found that none questioned his "integrity and temperament."
However, that is not to say Mr Talley is a stranger to controversial opinions.
In one particular blog post from 2013, he wrote that "desperate times" called for him to urge readers to join the National Rifle Association (NRA) in the wake of the tragic mass shooting at Sandy Hook Elementary School in Newtown, Connecticut.
Twenty children and six adults were killed that day.
Mr Talley wrote that calls in Congress to review gun control legislation in light of the massacre were part of "the greatest attack on our constitutional freedoms in our lifetime."
Trump says Texas shooting 'not a guns problem'
"These politicians either do not know or do not care that an armed, responsible citizenry is the last and greatest bulwark against tyranny that a nation can have," he wrote.
Mr Talley joins the company of Charles Goodwin - a nominee for the US District Court in western Oklahoma, Holly Lou Teeter - a nominee for the US District Court in Kansas, and Leonard Steven Grasz - a nominee for the US Court of Appeals for the Eighth Circuit covering parts of Iowa, Minnesota, Arkansas, Missouri, North Dakota, and Nebraska.
All four received unanimous votes with one abstention.
The Trump administration ended the informal relationship between the independent ABA and White House back in March.
World news in pictures
Show all 50
White House Counsel Donald McGahn announced the administration would no longer give the ABA's Standing Committee special access to nominees, adding in a letter that "In a country as diverse as ours, we believe it is essential to give all interested parties the same opportunity to evaluate candidates for judicial service."
The organisation's response during has been to continue its reviews in an objective manner.
Republican Senator Ben Sasse, in an email to Politico, said the ABA was simply driven by a "political agenda".
However, the organisation rated Mr Trump's Supreme Court nominee and current Justice Neil Gorsuch as "well qualified" earlier this year. In fact, 24 of Mr Trump's 32 nominees have received that highest rating.
None of former President Barack Obama's nominees for the lower federal courts received a "not qualified" rating. Eight of Mr Bush's and four of former President Bill Clinton's nominees received the rating, but both had nominated hundreds of judges for courts around the country.
The four nominees still have a chance of being confirmed for their positions by the Senate, however.
Join our commenting forum
Join thought-provoking conversations, follow other Independent readers and see their replies