Donald Trump is officially President-elect as Electoral College casts their final votes
Hundreds of people protested the results of the election, and hoped that electors would choose against the New York businessman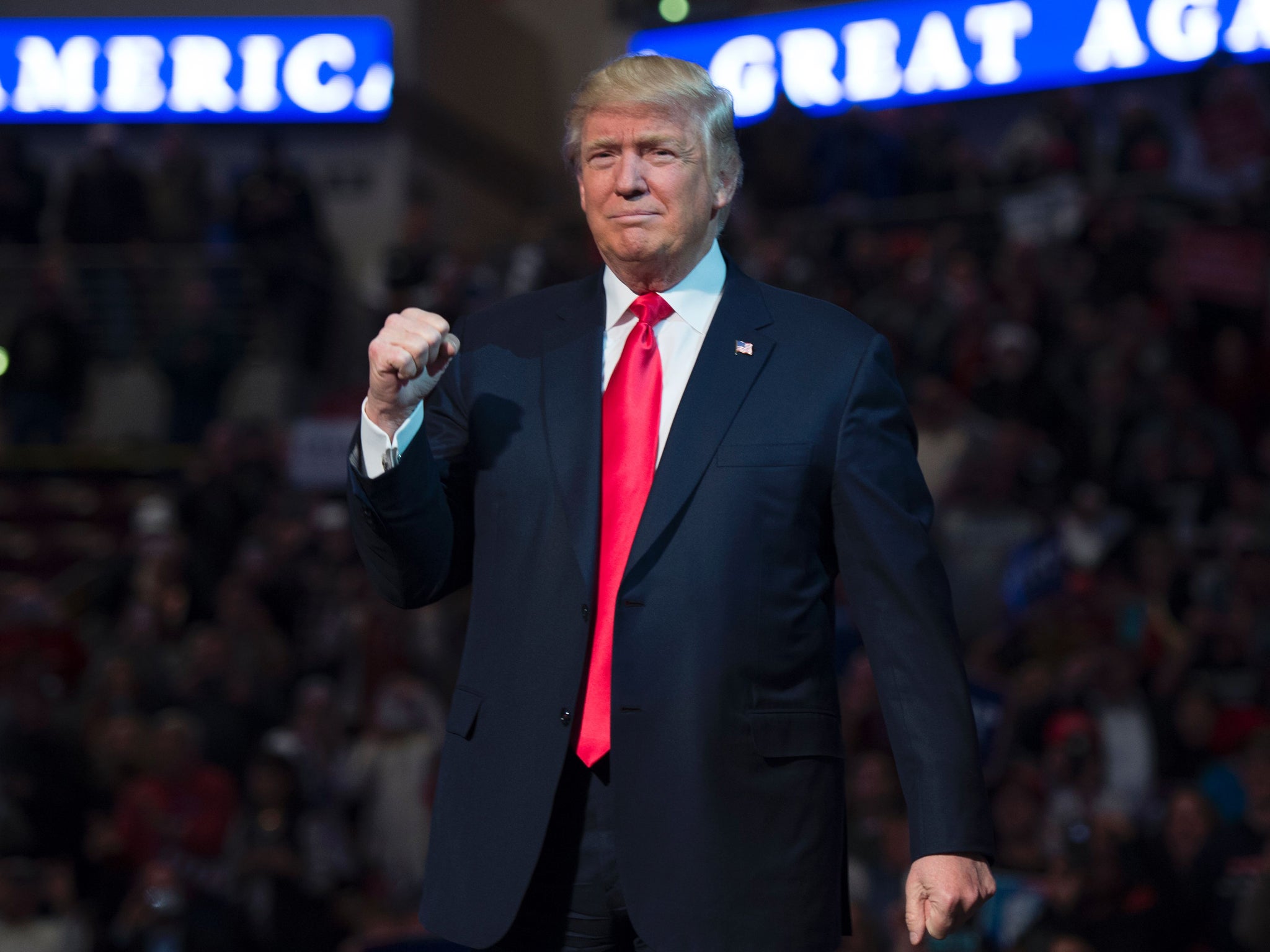 Donald Trump cruised through the final vote of the Electoral College, officially sealing his election win more than 270 votes.
As of now, Mr Trump has 304 of the 306 pledged electoral votes, as two faithless electors defected and cast their ballots for former Representative Ron Paul and Ohio Gov John Kasich.
The vote comes amid protests of Mr Trump's victory, as opponents urged the voters to break their pledge and cast their vote for another candidate. Although the gathering of the electors is required by the Constitution, they are not constitutionally required to adhere to their pledge that stems from the results of Election Night.
A massive lobbying effort gave some hope that Republican electors would vote against the New York businessman – as they cited reasons stemming from the Russian hacking controversy, enthusiasm for Mr Trump amongst white supremacists, and Hillary Clinton's 2.8 million lead in the popular vote.
However, the faithless electors did not show up in the numbers many believed or wished for. In fact, more electors voted against Ms Clinton than the two who decided against Mr Trump. The former Secretary of State only earned 228 electoral votes of her pledged 232. In the process, Ms Clinton lost four electors in Washington state – three of whom cast their votes for Colin Powell, and another for Native American leader Faith Spotted Eagle.
Mr Trump falsely touted the elector win as a "historic electoral landslide" in his statement on Monday.
"Today marks a historic electoral landslide victory in our nation's democracy. I thank the American people for their overwhelming vote to elect me as their next President of the United States," he said, as he proceeded to take a jab at the political press. "The official votes required to secure the presidency by a very large margin, far greater than ever anticipated by the media."
Mr Trump's electoral college win is ranked 46th of the 58 elections in American history.
Hundreds of protesters gathered at statehouses across the country where electors congregated to vote on Monday afternoon.
World reaction to President Trump: In pictures
Show all 29
Police escorted a woman from the Wisconsin statehouse after she lashed out at electors.
"You sold out our country," she yelled. "Everyone of you, you're pathetic. You don't deserve to be in America."
In Pennsylvannia, 200 protesters gathered outside of the state capitol chanting, "No Trump, no KKK, no fascist USA!"
Mr Trump has raised the concerns of Americans after his campaign galvanised white supremacist and neo-Nazi movements – also known as the alt-right – across the country. His hiring of former Breitbart chair Stephen Bannon reaffirmed support from those groups.
Still, many petitioned electors to reevaluate their pledges after news broke of Russian efforts to sway the election in Mr Trump's favour.
Donald Trump completes victory tour by declaring 'we have tremendous hope'
US intelligence officials concluded the Kremlin directed hacks of the Democratic National Committee and other officials, including Clinton campaign chair John Podesta.
"It is the assessment of the intelligence community that Russia's goal here was to favour one candidate over the other, to help Trump get elected," one official said. "That's the consensus view."
The Trump transition team responded: "These are the same people that said Saddam Hussein had weapons of mass destruction. The election ended a long time ago in one of the biggest electoral college victories in history. It's now time to move on and 'Make America Great Again'."