Donald Trump is acting like a dictator by blocking critics on Twitter, law scholars say
Group argues such practices 'are a familiar playbook for authoritarian regimes'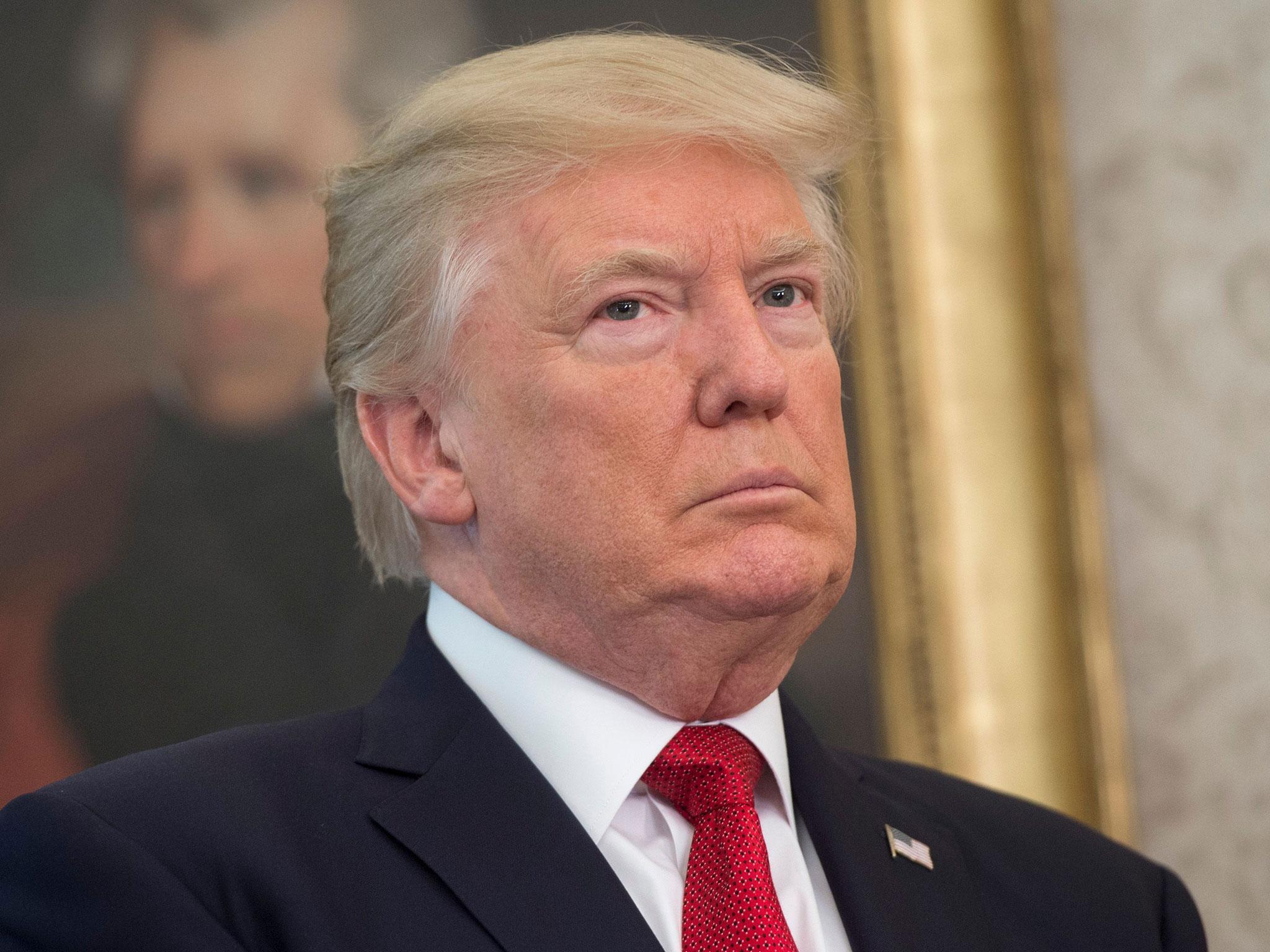 Law experts have accused Trump of running an "authoritarian regime" by blocking his critics on Twitter.
Georgetown Law's Institute for Constitutional advocacy and Protection (ICAP) filed a brief on behalf of a group of legal scholars which argues the President's use of Twitter violates the First Amendment.
The brief supports a lawsuit brought by the Knight First Amendment Institute at Columbia University, which challenges Trump's ability to block opponents from his @realDonaldTrump Twitter feed.
It explains that the President's practices "are a familiar playbook for authoritarian regimes."
The group, which includes Erwin Chemerinsky, dean of the University of California Berkeley School of Law, said: "Cultivating a false sense that political leaders are adored by the public is critical to warping the public's understanding of how those leaders are really viewed by the public and, in turn, to quashing democratic impulses."
The brief argues that Trump has created a "digital-age public forum" by discussing official statements of Government policy on social media, which includes responses by other Twitter users and replies from Trump himself.
The scholars say established legal precedent makes it clear that blocking critics in a public forum - while allowing supporters to express their views - violates the First Amendment.
"This case is about applying established First Amendment principles to emerging technologies," said Joshua Geltzer, ICAP executive director and visiting professor of law.
"When the government creates a space for public discussion and debate, whether in a physical or virtual setting, it creates a public forum.
World news in pictures
Show all 50
"The Constitution then bars the government from silencing those who question it and giving voice only to those who praise it."
The group states efforts to block critics risks "allowing the government to silence its critics, foster warped perceptions of officials' popularity, and chill dissenting voices who may avoid speaking out for fear of reprisal."
The Knight First Amendment Institute at Columbia University filed the lawsuit in July on behalf of seven people who were blocked from the president's official Twitter account.
Those blocked were prevented from viewing or replying to Trump's tweets and from taking part in discussions associated with his tweets, which they say violates their right to petition their government for redress of grievances.
Join our commenting forum
Join thought-provoking conversations, follow other Independent readers and see their replies