Donald Trump deletes tweet about meeting generals at his Mar-a-Lago Florida resort
Experts say US President risks breaking law by removing message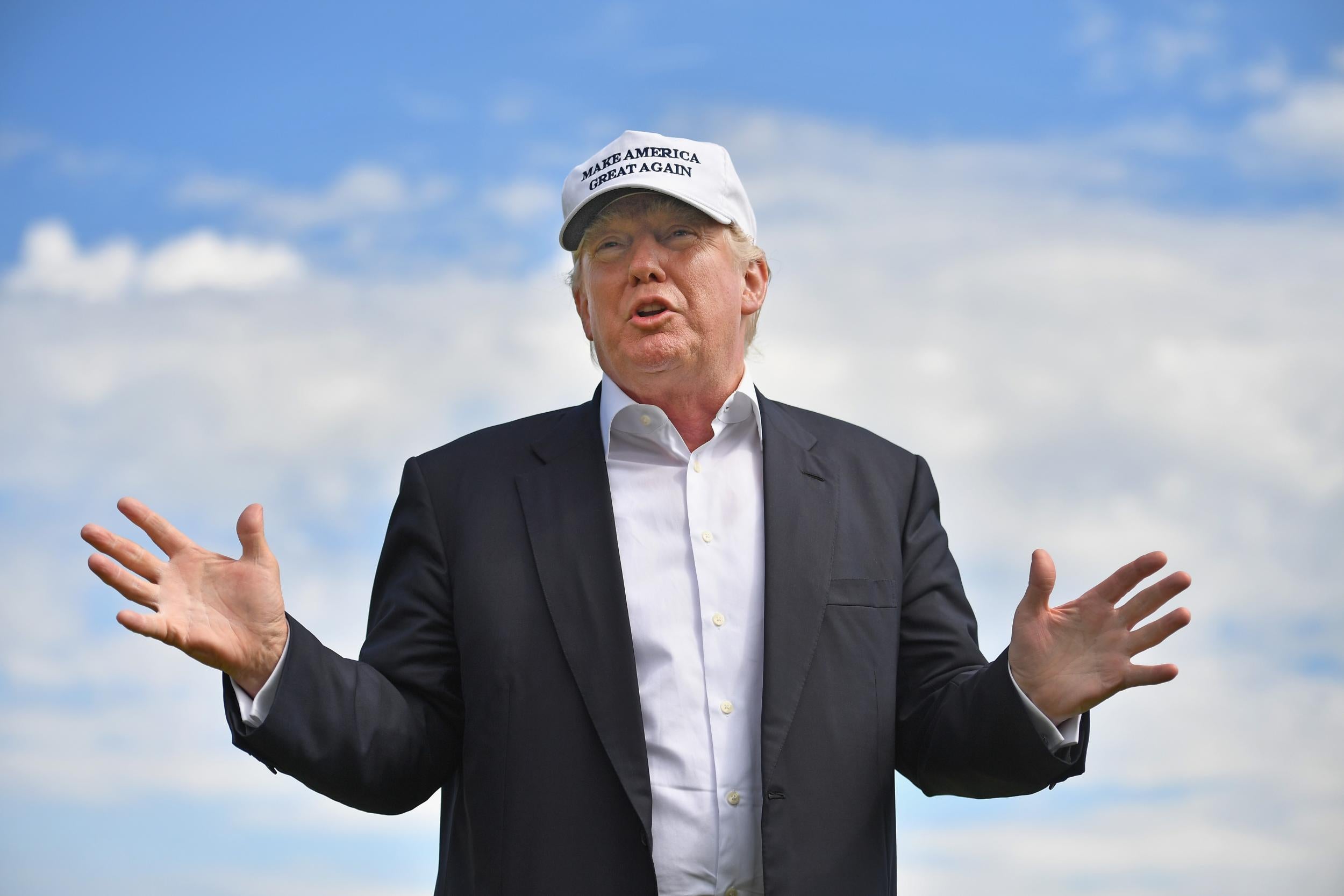 Donald Trump has deleted a tweet about meeting senior military figures as his Mar-a-Lago resort, nicknamed the "Southern White House".
The President posted the message on Twitter late on Monday, writing: "Meeting with Generals at Mar-a-Lago in Florida. Very interesting!"
The post had attracted thousands of retweets from his 25.3 million followers but was then mysteriously deleted. It was not reposted.
It is not the first time the President has deleted Twitter messages. On 17 February he took down a post about the "FAKE NEWS media", removing his claim they were "sick" so he could add the names of two more media organisations he believes are unfairly criticising him.
And in January he deleted a tweet saying he was "honered" to serve the American people, later reposting it with the correct spelling.
Some legal experts have said deleting tweets from Mr Trump's account is illegal, as the Presidential Records Act of 1978 states all presidential records must be preserved. Barack Obama's team interpreted this to include social media posts. They occasionally deleted tweets but archived them to avoid breaking the law. It is unclear if Mr Trump archived his message.
The controversial orders Donald Trump has already issued
Show all 9
The Republican has come under pressure in recent weeks over accusations he is using his position as President to promote his own businesses. He frequently holds meetings at Mar-a-Lago, attracting significant publicity for the members club where joining fees are $200,000 (£160,000), and has also tweeted about the resort, calling it the "Southern White House".
Some commentators speculated that the latest deletion could have been an attempt to avoid further criticism over potential conflicts of interest. Others suggested Mr Trump may have decided it "sounds bad" that he had flown the group of generals down to his private club for meetings rather than hosting them at the White House.
Join our commenting forum
Join thought-provoking conversations, follow other Independent readers and see their replies