Donald Trump's Cabinet are richer than a third of US households combined
President-elect's own wealth estimated to be more than $10 billion (£8 billion)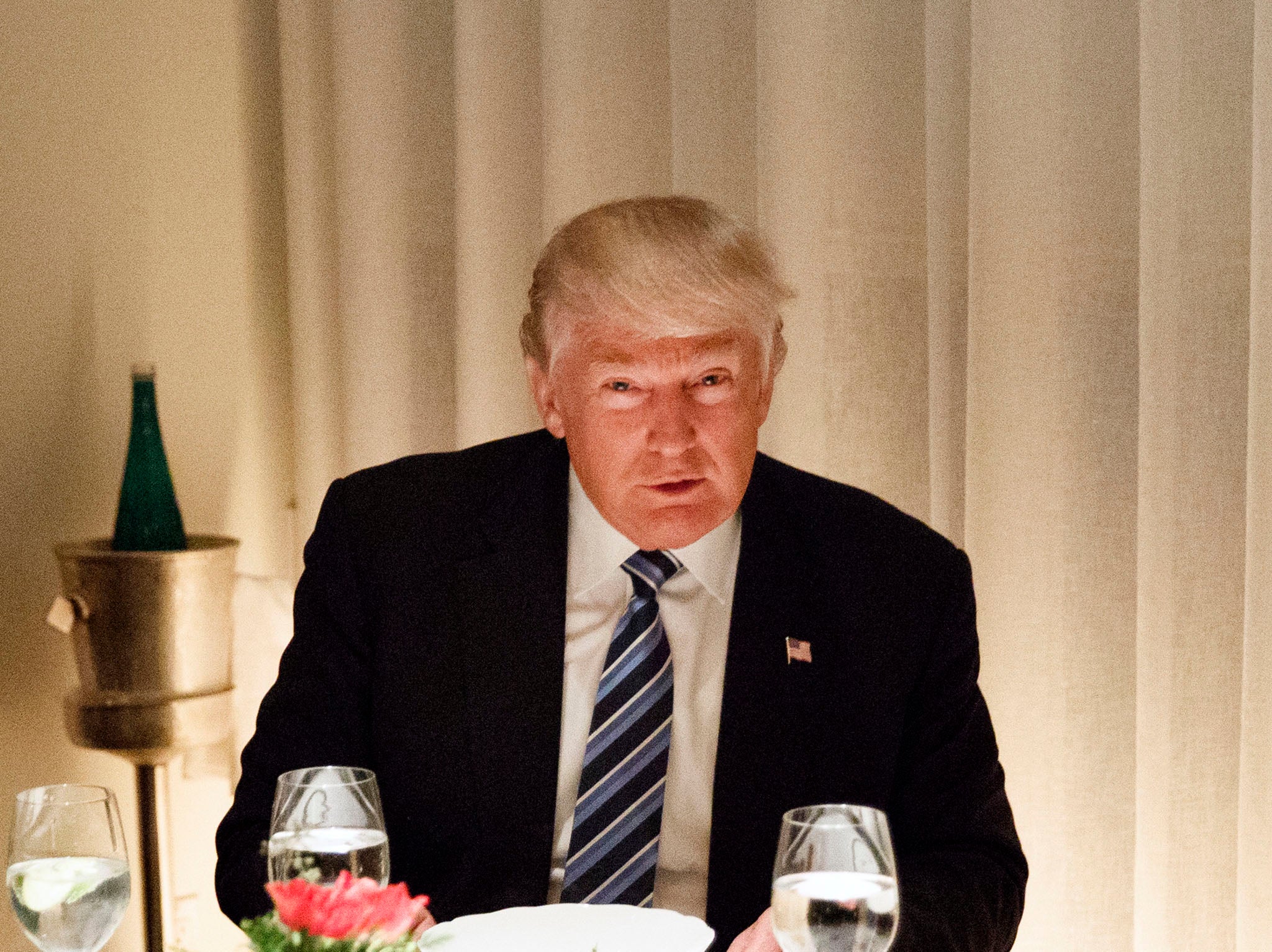 Donald Trump's 17 nominated cabinet members have over $9.5 billion (£7.6 billion) in combined wealth, more than the total of America's 43 million poorest households.
The President-elect's cabinet is made up of unprecedented privilege, unseen since the era of big money in the 1980s under Ronald Reagan.
Data taken from the 2013 Survey of Consumer Finances, collected by the Federal Reserve and compiled by Quartz, also found the wealth of Mr Trump's cabinet greatly outstripped the median household.
The data revealed it would take 120,000 households with a net worth of $83,200 (£66,880) to match the wealth of the four richest cabinet members – Betsy DeVos, Wilbur Ross Jr., Linda McMahon, and Rex Tillerson.
Mr Trump's own wealth is valued at more than $10 billion (£8 billion). The estimated worth of his Cabinet and administration is $35 billion (£28 billion), according to Politico.
The data was adjusted for inflation and to reflect the current number of households. It found that 13 per cent of households had zero or negative wealth due to debt. These were added together with those households that had some amount of measurable wealth.
Democratic rival Hillary Clinton warned repeatedly during the Presidential campaign that the President-elect would exploit "trickledown economics", leaving the poorest worse off.
Mr Trump's taxation plans were called into question after it was revealed eight million of America's poorest families would be set to lose out, while the richest 1 per cent would benefit.
His Cabinet construction is at odds with the image he presented on the campaign trail as the "blue-collar billionaire".
Much of his campaigning efforts surrounded championing the "forgotten man", gaining the loyalty of America's white Rust Belt voters.
"My campaign is about reaching out to everyone as Americans, and returning to a government that puts the American people first," Mr Trump said in August.
"We will offer a new future, not the same old failed policies of the past. Our party has chosen to make new history by selecting a nominee from outside the rigged and corrupt system."
Join our commenting forum
Join thought-provoking conversations, follow other Independent readers and see their replies