Cancer patient records heartbreaking video after Donald Trump blocks her on Twitter
She says she needs Obamacare to survive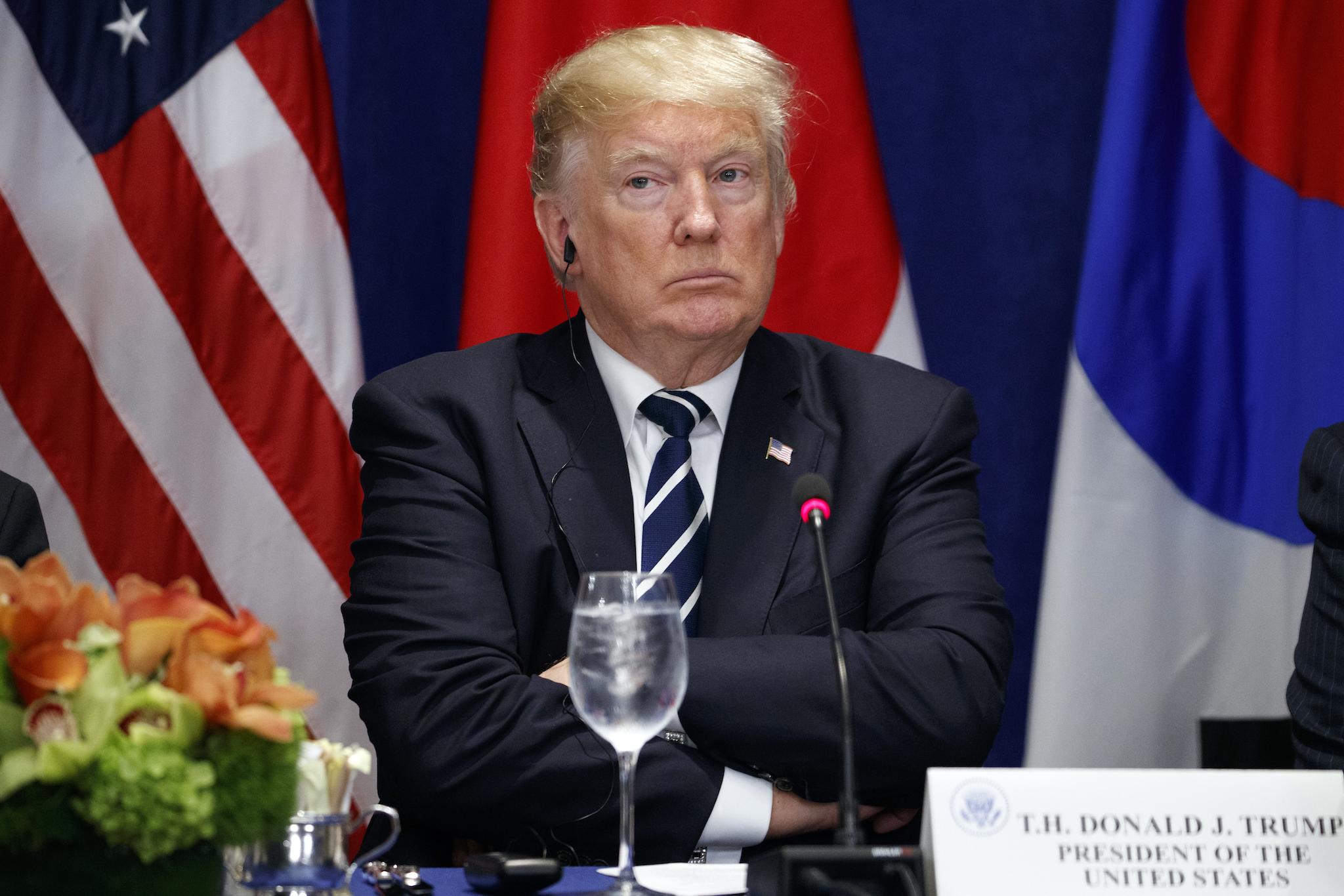 Donald Trump has blocked a woman suffering from stage 4 cancer after she tweeted at him about healthcare policy.
Laura Packard posted a video of herself after being blocked, saying that she is only able to afford her chemotherapy because of protections for patients with preexisting conditions laid out under Obamacare. Ms Packard said that Mr Trump's efforts to repeal and replace that healthcare program would allow insurance companies to drop her.
"I can't tweet this at you because you blocked me, so I hope this gets to you another way," Ms Packard says in the video. "I know i don't look so good, I've been undergoing chemotherapy since May, and it takes a lot out of you."
Ms Packard goes on to say that the Affordable Care Act is keeping her alive, and that she needs her insurance to survive. She says she's worried that the latest Republican plans to repeal and replace that healthcare legislation would leave her — and millions of others — at the mercy of insurance companies.
"It's really important that you hear us that you see us that you understand who yo are putting at risk," Ms Packard says. "My life has meaning. Millions of Americans facing terrible diseases — or accidents, like a car accident — our lives have meaning. And. throwing us to the mercy of the insurance companies is not the way to go. We need the protections of the Affordable Care Act so people with preexisting conditions will be covered.
"We need somebody who will stand up for us, rather than selling us out," she continues. "We'll see if that's you, President Trump."
The White House did not reply to a request for comment.
Mr Trump and his Republican Congress have struggled to make good on their years-long promise to repeal and replace Obamacare since the President's inauguration. They've tried and failed several times over the past eight months to cobble together a repeal plan, but have come up short on votes necessary to move forward.
World news in pictures
Show all 50
Next week, the Senate is likely to consider a new attempt just before a deadline at the end of the month, however it is unclear if Republicans will be able to meet the 50 vote threshold to repeal the bill.
Ms Packard, on Twitter, later noted that the deadline for that repeal was fast approaching and urged her followers to dial in to their senators - especially those who are publicly undecided on the bill - to urge them not to vote for a repeal.
The deadline is September 30, at which point Republicans in the Senate will need a 60 vote supermajority to pass a repeal bill.
Join our commenting forum
Join thought-provoking conversations, follow other Independent readers and see their replies