Donald Trump has taken off three times as much holiday as Barack Obama
The US President regularly criticised his predecessor, Barack Obama, for taking time off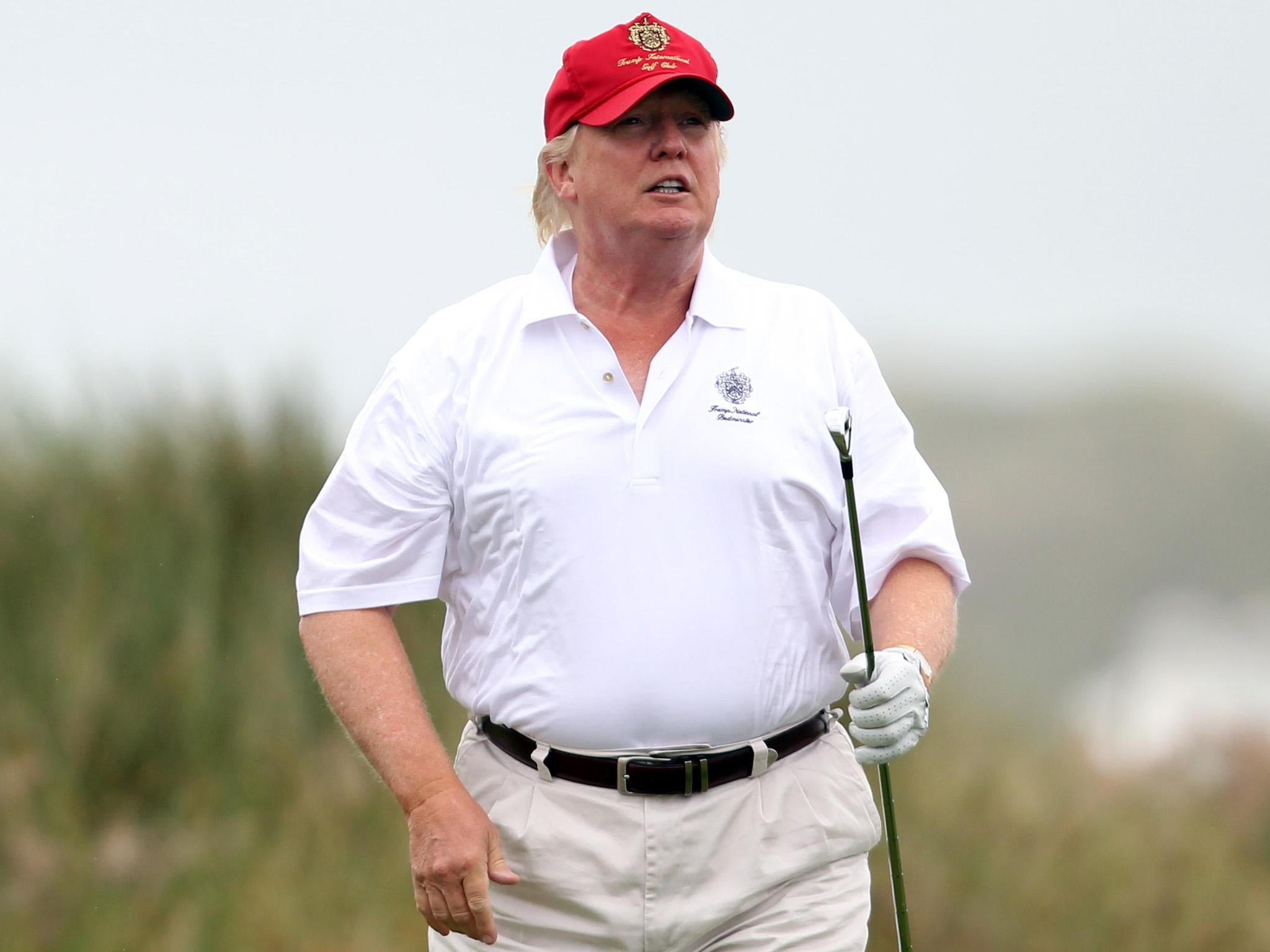 Donald Trump, who regularly condemned Barack Obama for taking too much time off, has now enjoyed more than three times as many holiday days as his predecessor had enjoyed at the same stage in his tenure.
The US president announced he is to spend the next 17 days at his private golf club in New Jersey.
It means that by the end of August, Mr Trump will have taken 53 days of leisure, since his inauguration in January, while Mr Obama had taken 15 days during the same time span, according to The Washington Post.
The US leader has spent 13 of his 28 weekends away from the White House - mostly at his Mar-a- Lago resort in Florida's Palm Beach or in Bedminster, New Jersey.
His aides described the latest break as a "working vacation", saying it will be similar to the time he hosted Shinzo Abe of Japan at his luxury Florida resort.
They also pointed out that the holiday is partly driven by necessity, as the White House is to be vacated of staff to allow for heating maintenance works.
It comes shortly after it emerged that Mr Trump will have played at least 33 rounds of golf since taking office, nearly double the 17 rounds Mr Obama played over the same period.
It has been reported that the current president's aides have declined to report the full extent of his golfing activity.
In his 2004 book Think Like a Billionaire, Mr Trump wrote: "Don't take vacations. What's the point? If you're not enjoying your work, you're doing the wrong job."
He tweeted the quote in 2012 as part of a long string of attacks on Mr Obama's vacation habits.
"Can you believe that, with all of the problems and difficulties facing the US, President Obama spent the day playing golf?", Mr Trump asked in 2014.
In a similar attack two years earlier, he tweeted: "President Obama's vacation is costing taxpayers millions of dollars - unbelievable!".
Mr Trump's trips have already cost the taxpayer $30m (£22.9m) on private travel to his estates, according an estimate from the liberal think tank, Center for American Progress.
Donald Trump's international Presidential trips
Show all 22
Much of this has gone on round the clock secret service protection, as well as coast guards and other agencies. Travel costs for his entourage have also raised costs.
Mr Obama incurred costs of $100m (£76m) during his eight years in power, the group said.
Mr Trump is notably guarded about his golf trips.
Pool reporters assigned to cover his movements are left outside the club, and often are not told what the President plans to do inside, despite him arriving in slacks and golf shoes.
Join our commenting forum
Join thought-provoking conversations, follow other Independent readers and see their replies