Donald Trump backtracks with praise for Pope Francis after branding him 'disgraceful'
'I have a lot of respect for the Pope. He has a lot of personality and I think he's doing a very good job, he has a lot of energy'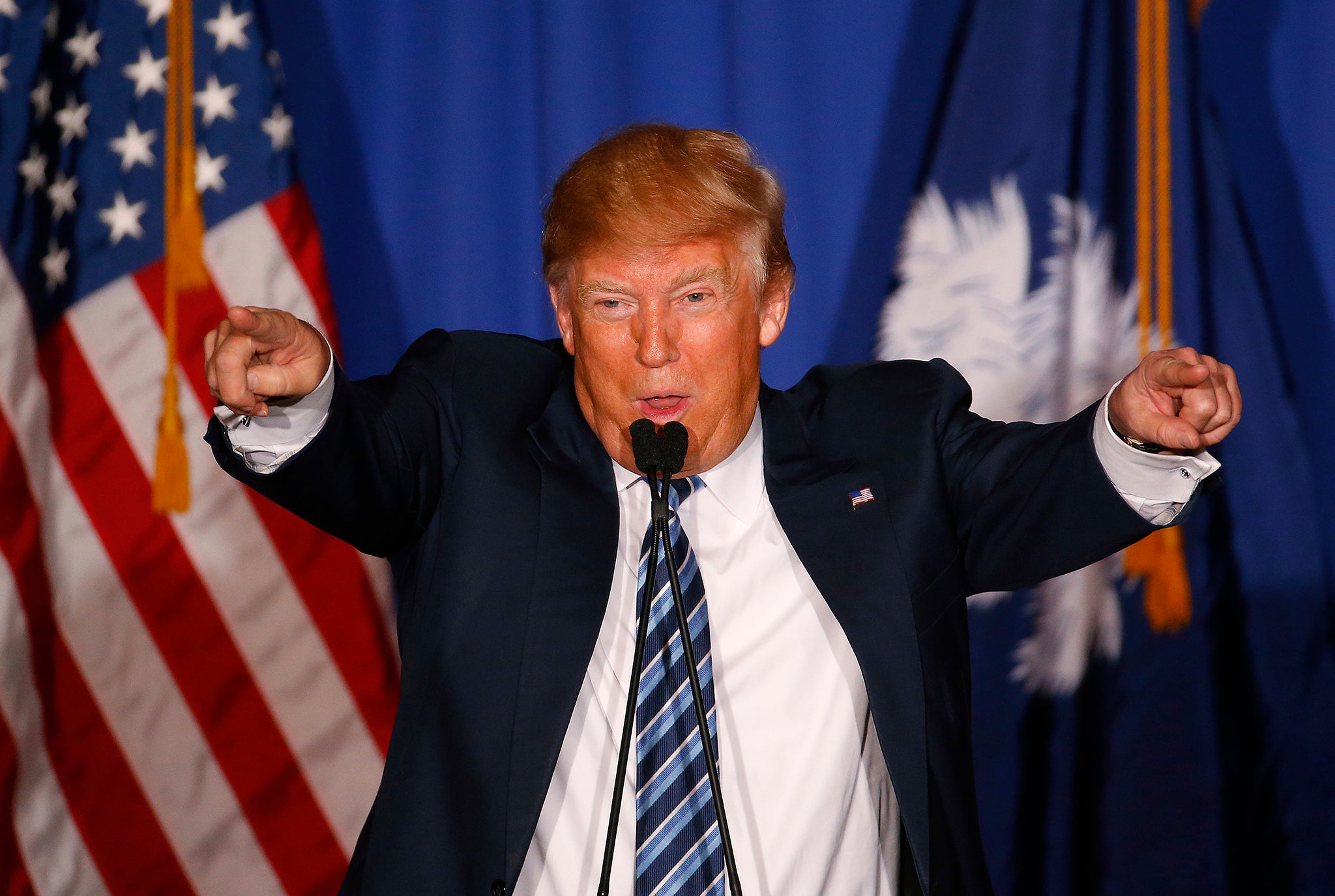 Republican front runner Donald Trump has praised Pope Francis for "doing a great job" in a backtrack, hours after calling describing the Pontiff as 'disgraceful'.
During a visit to Mexico, Pope Francis had responded to Mr Trump's proposal for a wall along the US-Mexican border by saying: "A person who thinks only about building walls...and not of building bridges, is not Christian."
On the campaign trail in South Carolina, Mr Trump's initially had responded angrily to the Pope's comment, saying: "For a religious leader to question a person's faith is disgraceful.
"I am proud to be a Christian and as President I will not allow Christianity to be consistently attacked and weakened, unlike what is happening now, with our current President.
"No leader, especially a religious leader, should have the right to question another man's religion or faith."
Later in the day at a televised town hall meeting in Greenville, South Carolina, Mr Trump made a more considered statement: "I have a lot of respect for the Pope. He has a lot of personality and I think he's doing a very good job, he has a lot of energy."
However, he did reiterate his belief the Pope had been ignorant of the drugs being smuggled into the US and other security issues before criticising his border wall proposal.
Donald Trump's most controversial quotes
Show all 14
Catholics currently make up nine per cent of the South Carolina electorate, of which a third are made up of Hispanic Catholics, RNS reports.
The Republican South Carolina Primary takes place on Saturday 20 February.
Join our commenting forum
Join thought-provoking conversations, follow other Independent readers and see their replies