Trump's New York hush-money criminal trial could overlap with state's presidential primary
New York Gov. Kathy Hochul has signed a bill setting the state's presidential primary for April 2, potentially putting former President Donald Trump on the ballot as he stands trial in Manhattan for a hush-money criminal case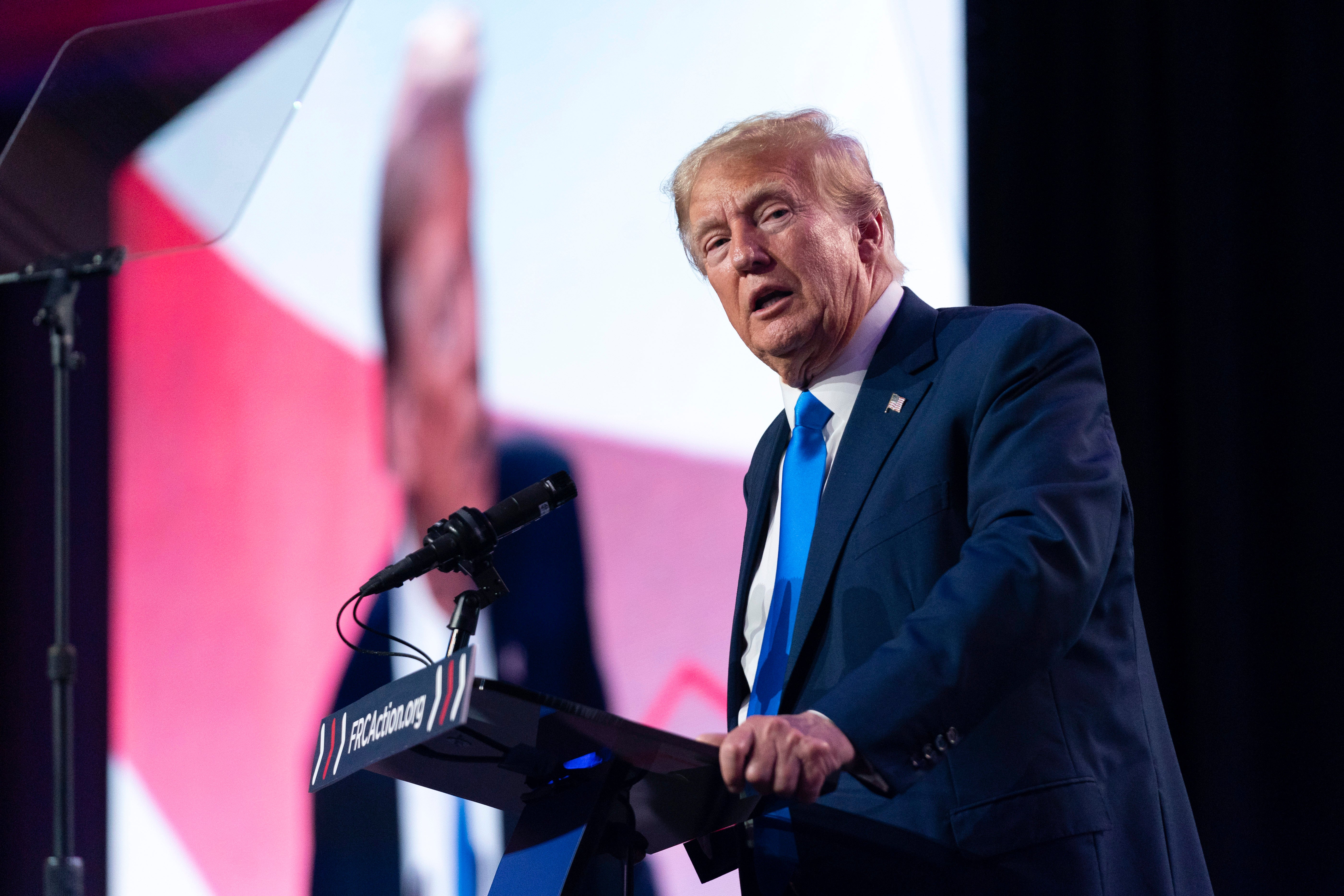 New York Gov. Kathy Hochul on Wednesday signed a bill setting the state's presidential primary for April 2, potentially putting former President Donald Trump on the ballot as he stands trial in Manhattan for a hush-money criminal case.
The new primary date could add a new layer to an increasingly chaotic calendar for Trump next year, as the Republican frontrunner attempts to navigate court cases in multiple states while he seeks a return to the White House.
His New York trial is set to begin on March 25, and though the date could change, it may set up an extraordinary scenario in which the former president might find himself in court as Republican voters in the state are picking their next presidential candidate.
Trump became the first former U.S. president in history to face criminal charges when he was indicted this year on charges in New York state stemming from hush money payments made during the 2016 presidential campaign to bury allegations of extramarital sexual encounters. He has pleaded not guilty.
Since then, Trump has been indicted in a handful of other cases, including a federal classified documents case in Florida, a federal elections interference case in Washington and an election subversion case in Georgia. He also faces two civil trials in New York, one alleging he fraudulently misstated the value of assets and another regarding the alleged defamation of a writer who accused Trump of sexually assaulting her in the mid-1990s.
Hochul, a Democrat, signed the bill setting the new April 2 primary date after the Democrat-controlled Legislature approved it this summer.
Primary elections are set for March 19 in Ohio, Florida, Illinois, Kansas and Arizona. Pennsylvania's state Senate on Wednesday approved a bill to move their state's primary to March 19 as well, though the proposal still requires passage in the state House of Representatives.
Trump is so far leading a pack of Republican presidential hopefuls seeking the GOP nomination.