Trump indicted for efforts to overturn 2020 presidential election in Georgia. Follow live updates
President Donald Trump has been indicted over his efforts to overturn the results of his 2020 presidential election loss in Georgia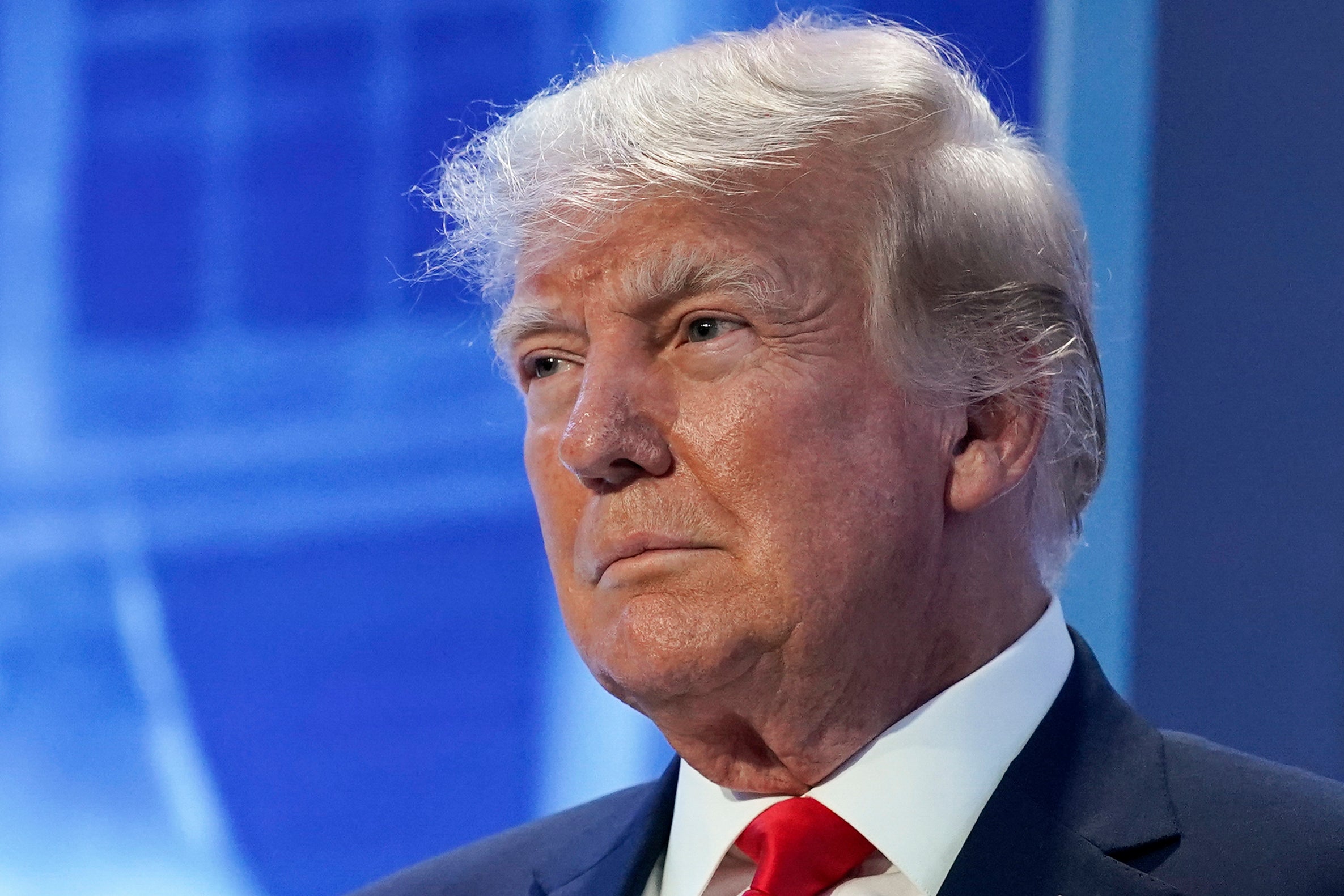 Follow along for live updates on the indictment of former President Donald Trump over his efforts to overturn the results of his 2020 presidential election loss in Georgia. The charges focus on alleged schemes by Trump and his allies to attempt illegally overturn his loss in the state. It's the fourth criminal case brought against the former president as he seeks to reclaim the White House, and the second to allege that he tried to subvert the results of the vote.
___
WHAT TO KNOW
— Trump was charged earlier this month by the Justice Department for his efforts to overturn the results of the 2020 presidential election
— Trump also was indicted in June on charges that he illegally hoarded classified documents
— Fulton County District Attorney Fani Willis has overseen the sprawling Georgia case against Trump
___
TRUMP INDICTED FOR EFFORTS TO OVERTURN 2020 ELECTION LOSS IN GEORGIA
Donald Trump has been indicted by a grand jury in Fulton County for meddling in the results of the 2020 election, which he lost in the state.
A grand jury voted Monday evening to bring a total of 13 felony charges against the former president, including violations of the Racketeer Influenced and Corrupt Organizations, or RICO, law, as well as violating his oath of office.
A slate of others were indicted along with Trump, including former New York City Mayor Rudy Giuliani — one of Trump's attorneys — as well as former White House Chief of Staff Mark Meadows.
The process played out live on national television, as cameras inside the courthouse staked out the clerk's office, where the indictment paperwork was signed and walked down to the courtroom, where it was presented to Fulton County Superior Court Judge Robert McBurney.
The criminal case comes as Trump leads the field of Republicans seeking their party's 2024 presidential nomination. It's his fourth indictment this year, following charges in two federal cases, as well as a hush-money case in New York.
Trump famously called Georgia Secretary of State Brad Raffensperger on Jan. 2, 2021, and suggested the state's top elections official could help "find" the votes Trump needed to beat Biden. It was the release of a recording of that phone call that prompted Fulton County District Attorney Fani Willis to open her investigation about a month later.
Trump has repeatedly accused Willis' team of haranguing him over what he has described as a "perfect phone call." In the day leading up to the indictment, Trump posted to his Truth Social site that Willis "is using a potential Indictment of me, and other innocent people, as a campaign and fundraising CON JOB," adding, , all based on a PERFECT PHONE CALL, AS PRESIDENT, CHALLENGING ELECTION FRAUD — MY DUTY & RIGHT!