Donald Trump administration stops disclosing troop deployments in Iraq and Syria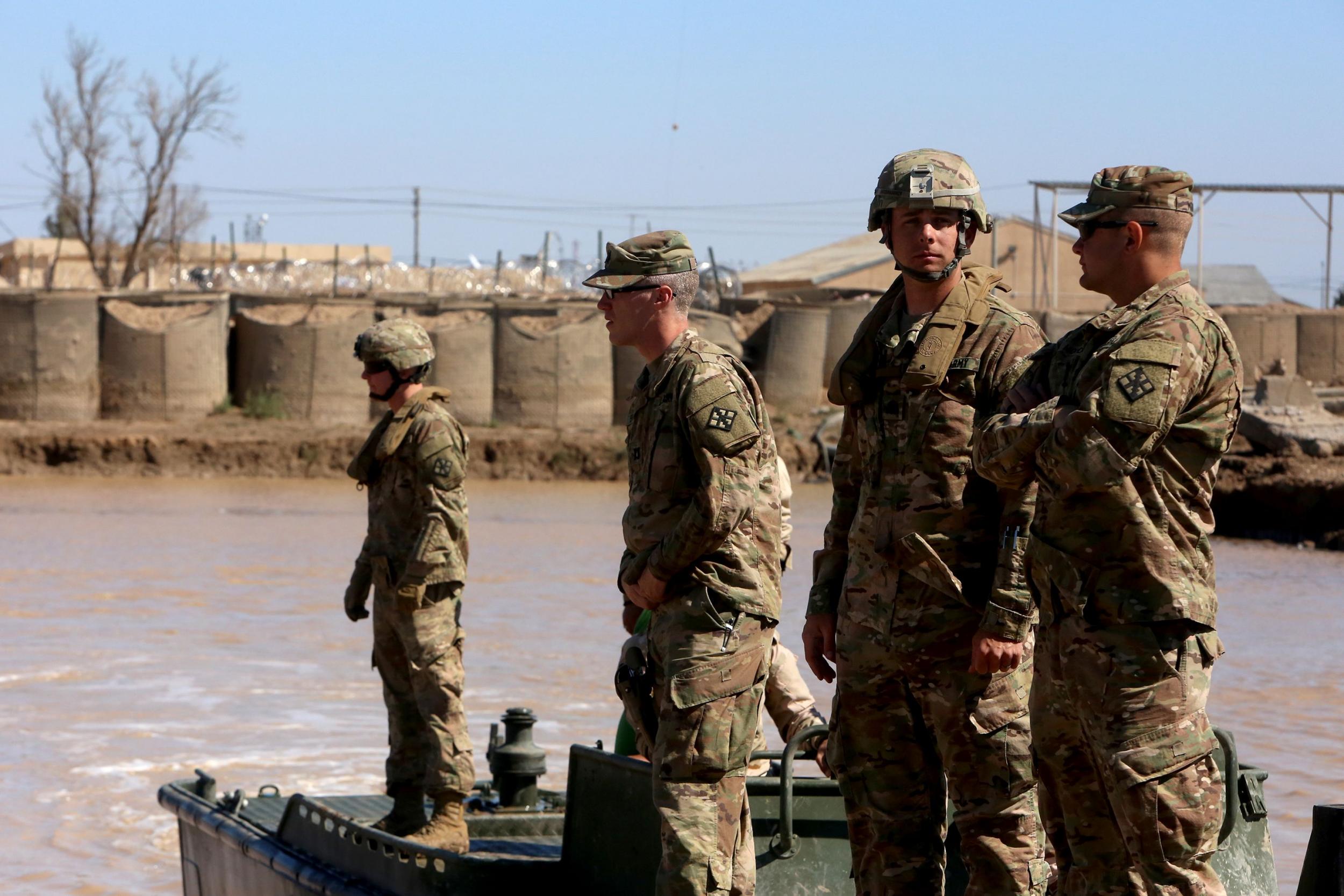 The Trump administration has stopped disclosing significant information about US military involvement in Iraq and Syria, in a marked departure from Obama-era foreign policy.
Earlier this month, 400 Marines were quietly deployed to northern Syria to to support local militias fighting Islamic State, according to U.S. officials.
An additional 300 Paratroopers were sent to help the Iraqi military in their six-month assault on the city of Mosul.
During Barack Obama's Presidency, the Pentagon routinely announced foreign troop deployments.
According to a spokesperson for the Department of Defense, this policy has now been changed "in order to maintain tactical surprise."
"To ensure operational security and force protection, the coalition will not routinely announce or confirm information about the capabilities, force numbers, locations, or movement of forces in or out of Iraq and Syria."
"The coalition commander's intent is that ISIS be first to know about any additional capabilities the coalition or our partner forces may present them on the battlefield".
Iraqi forces launch push to retake western Mosul from IS
It was the first time ground troops have been dispatched to Syria since the beginning of the civil war. Up to 1,000 more soldiers might join the initial deployment ahead of the battle for Raqqa, according to Pentagon officials.
American soldiers will provide "logistical and fire support to enable a successful assault on Raqqa, the self-proclaimed capital of ISIS," said Colonel John Dorrian, a spokesman for the American command in Syria.
Congress have not been consulted on the decision to deploy ground troops to Syria, and some Democrats have opposed the move.
"I do not think it is right for the U.S. military to become involved in the Syrian civil war based on the 9/11 Authorisation for Use of Military Force", said Tom Udall, Democrat Senator for New Mexico.
"I voted for that AUMF as a House member. I never imagined that vote being used to justify U.S. ground troops in Syria in the year 2017.
"And I don't think anyone else who voted in favor of it did either."
President Trump has pledged to increase military spending by $54 billion and cut non-military programmes- such as Social Security and Medicaid - by the same amount.
Join our commenting forum
Join thought-provoking conversations, follow other Independent readers and see their replies