Democrats accuse Trump officials of seeking State Department purge of those not loyal to president
They claim the information came from documents obtained by a whistleblower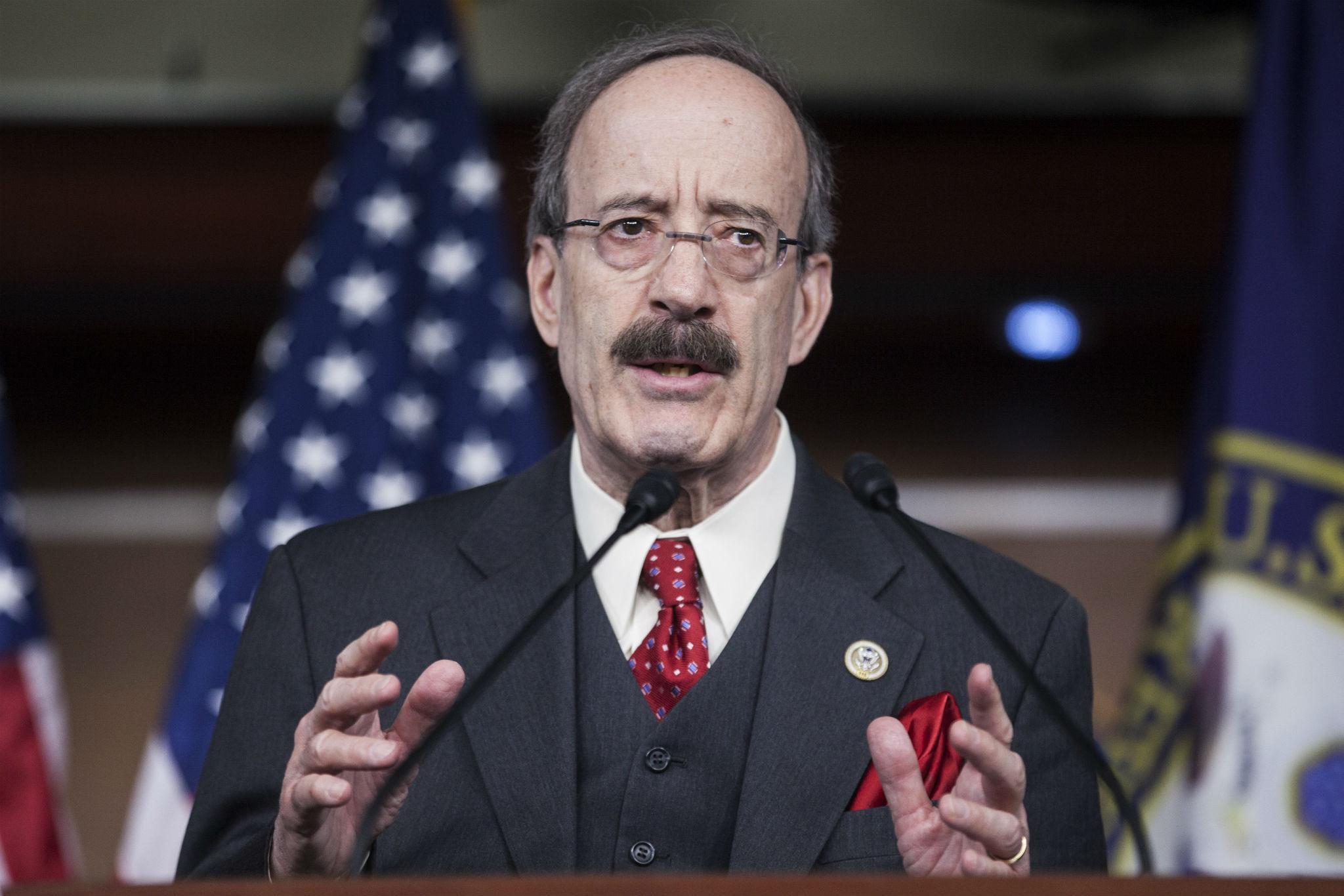 Two top Democrats in the House of Representatives have sent a letter to the White House and State Department saying that information from a whistleblower alleges that Donald Trump appointees are targeting career civil servants who supposedly don't support the President.
The ranking members of the House's oversight and foreign affair committees – Representatives Elijah Cummings and Eliot Engel, respectively – said the whistleblower obtained documents showing Trump appointees characterised the civil servants at the State Department in derogatory terms, such as "a leaker and troublemaker" and "turncoat".
Another label was "Obama/Clinton loyalists not at all supportive of President Trump's foreign policy agenda".
Pundits have said the Democrats' letter corroborates reports over the past year saying that State Department employees have faced enormous political pressure under the Trump administration.
Just this past week, Mr Trump sacked Secretary of State Rex Tillerson with little warning. Moments after he made the announcement on Twitter, the President told reporters that he and Mr Tillerson "disagreed on things".
Now, Mr Cummings and Mr Engel claim they "have obtained extremely disturbing new documents from a whistleblower indicating that high-level officials at the White House and State Department worked with a network of conservative activists to conduct a 'cleaning' of employees they believed were not sufficiently 'supportive' of President Trump's agenda".
One such conservative activist was allegedly former Republican House Speaker Newt Gingrich, whose organisation, the Gingrich Foundation, did not respond to The Independent's request for comment.
Donald Trump's first year: in pictures
Show all 29
Mr Cummings and Mr Engel quote an email allegedly forwarded by Mr Gingrich, in which a former David Wurmser, aide to former Vice President Dick Cheney, allegedly says: "I think a cleaning is in order here. I hear Tillerson actually has been reasonably good on stuff like this and cleaning house, but there are so many it boggles the mind."
Mr Cummings and Mr Engel said staffers appear to have been targeted, even though Trump officials "were fully aware that they were career civil service employees and despite the career employees expressing willingness to support the policy priorities of the Trump administration".
The White House did not respond to a request for comment.
In a press briefing, State Department spokeswoman Heather Nauert said the department takes the allegations seriously and will respond to the ranking members' requests for documents and transcribed interviews.
During her one year at the State Department, she added, she has found her colleagues to be "almost blind to politics" and "extremely professional".
Join our commenting forum
Join thought-provoking conversations, follow other Independent readers and see their replies