DACA: New York threatens to sue Trump if he ends 'Dreamers' programme for undocumented immigrant children
The President may end the programme with a six-month window for Congress to find a solution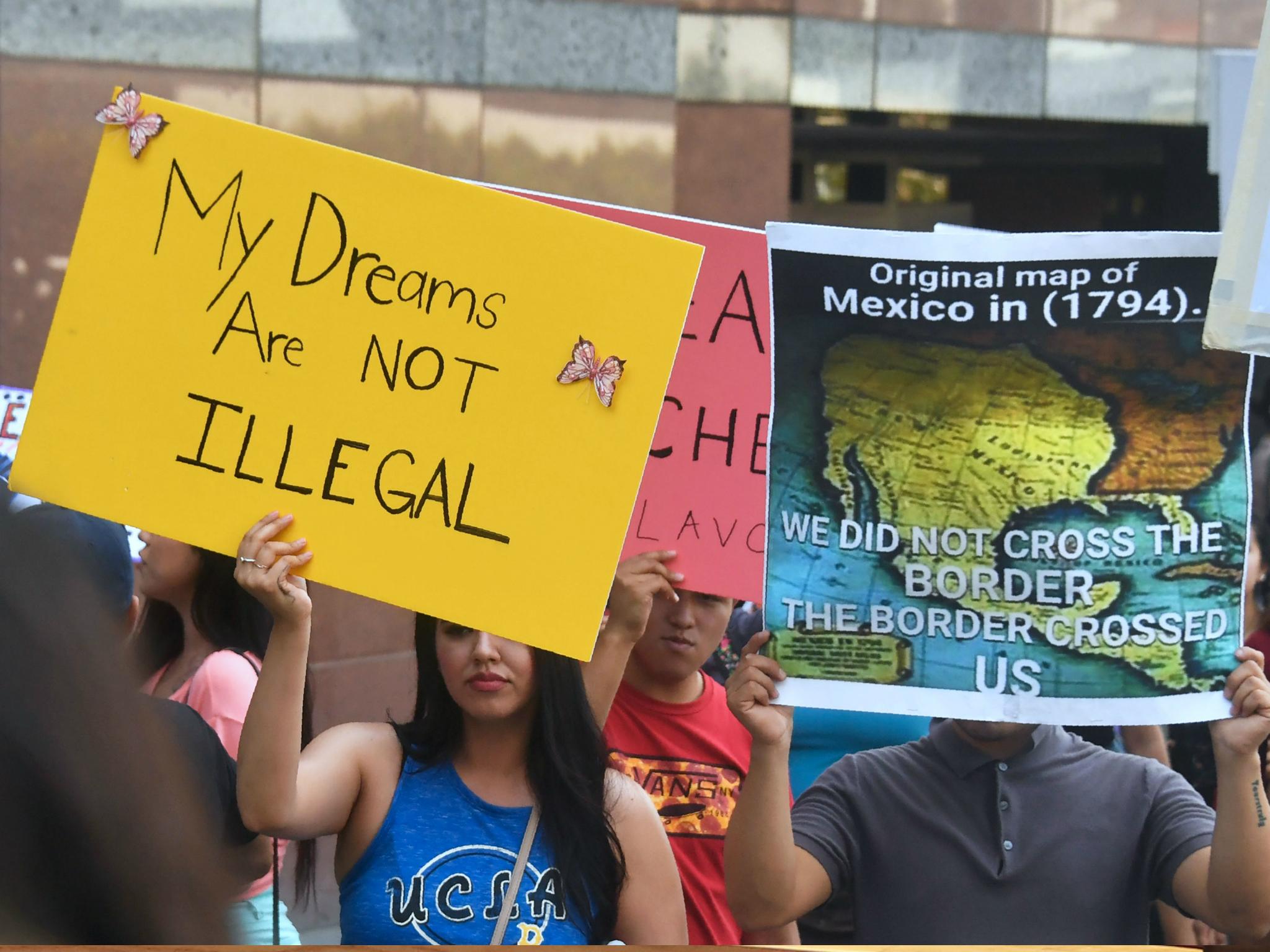 New York state authorities have threatened to sue Donald Trump if he ends the Deferred Action for Childhood Arrivals (DACA) programme, which is intended to protect those brought into the US illegally while they were minors from deportation.
There are approximately 800,000 people - so-called 'Dreamers' - who have benefited from DACA in the US since its beginning in 2012 under the Obama administration.
The programme allows Dreamers to obtain work permits as well.
New York Attorney General Eric Schneiderman said in a statement that if the President ends the programme it would be "cruel, gratuitous, and devastating to tens of thousands of New Yorkers—and I will sue to protect them."
"Dreamers are Americans in every way. They played by the rules. They pay their taxes. And they've earned the right to stay in the only home they have ever known," he noted.
Mr Schneiderman is also working with Special Prosecutor Robert Mueller to assist in the ongoing investigation of alleged ties between the Trump campaign team and Russian officials as it concerns possible crimes in New York state.
Governor Andrew Cuomo said ending DACA would be "an assault on the values that built [New York] and this nation."
"We have both a legal and moral obligation to make sure that the laws are faithfully executed without discrimination or animus," Mr Cuomo said.
Politico reported that the President plans to end DACA but implement a six-month window in which Congress would have time to come up with a suitable alternative.
In the meantime, Dreamers are in legal limbo and those hoping to enter the DACA programme may not due to mistrust of or lack of clarity on the policies of the Trump administration.
The Migration Policy Institute estimates that the number of people eligible for DACA is nearly 1.9 million, out of approximately 11 million undocumented immigrants in the US.
World news in pictures
Show all 50
Potential participants had to be brought into the US before 15 June 2007 and have been brought in before the age of 16.
Critics have said rescinding protection from Dreamers does not make economic sense either, especially with Mr Trump's 'America First' doctrine towards American jobs and manufacturing.
Approximately 90 per cent of current DACA recipients are employed according to a survey by the Center for American Progress, with an average wage of $17.46 (£13.50) per hour.
These employed DACA recipients also pay federal and state taxes where applicable, as well as regular payments into the country's social security programme.
Approximately 72 per cent of Dreamers are enrolled in higher education institutions as well.
With the potential loss of 700,000 American workers - many with higher education - the US may lose up to $460 billion in revenue.
While many of the Dreamers are from Mexico and Central America, there are those minors who have lapsed visas entered illegally from all over the world who are also eligible to become Dreamers.
Governors of California, Colorado, Connecticut, Minnesota, Oregon, Rhode Island, Washington, and Virginia have also expressed public disapproval of Mr Trump's ending of the programme.
Attorneys General, state government leaders, and members of Congress from several other states like Arizona, Georgia, Hawaii, Illinois, Michigan, Indiana, North Carolina, and Texas have also opposed Mr Trump in the matter.
Join our commenting forum
Join thought-provoking conversations, follow other Independent readers and see their replies