HR40: Cory Booker gets 12 Democrat co-sponsors on slavery reparations bill
Bill has been supported and co-sponsored by five other 2020 Democratic candidates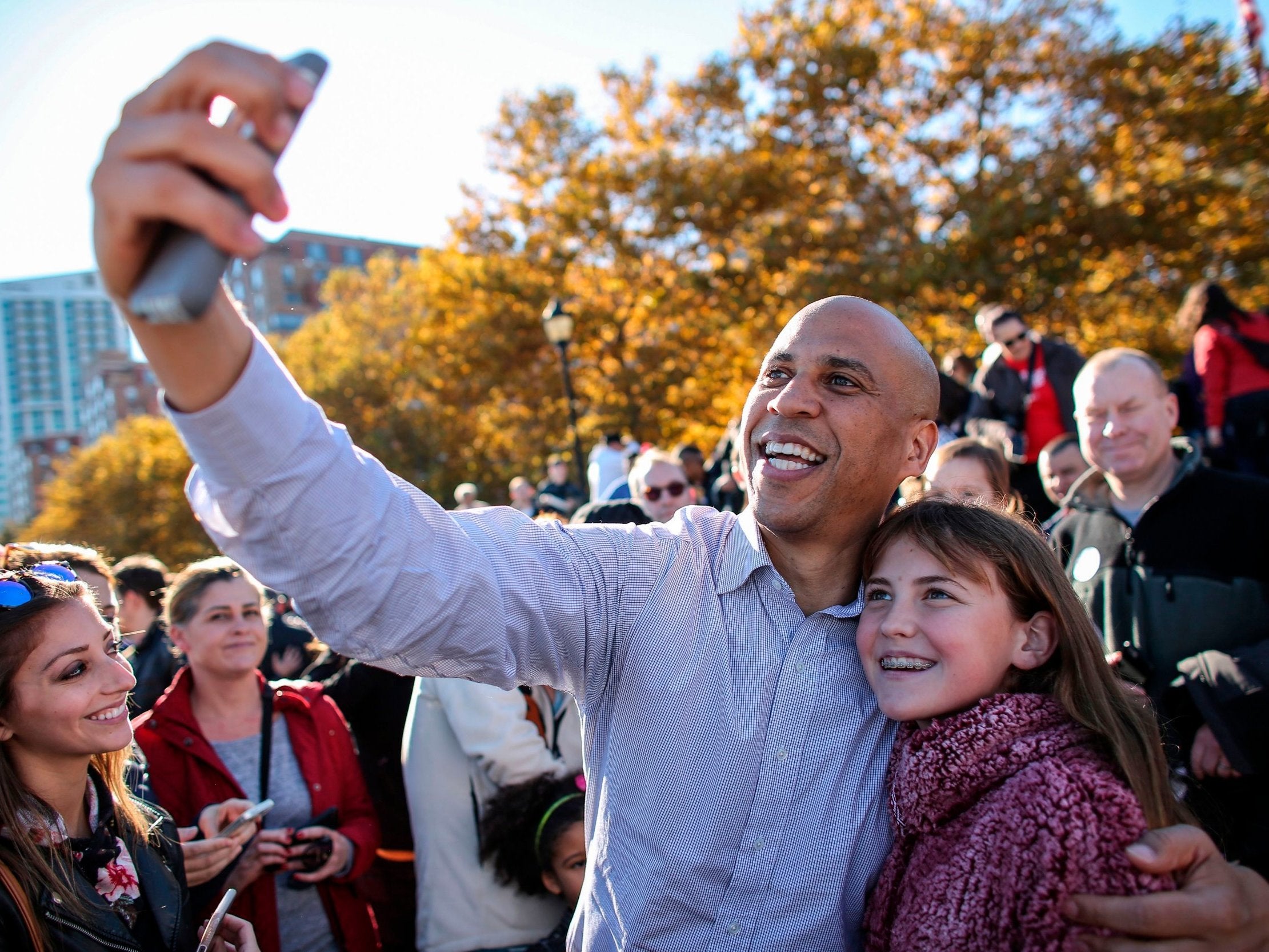 2020 Democratic candidate Cory Booker has secured 12 co-sponsors for his reparations bill, which aims to explore the impact of slavery and racial discrimination on African Americans.
The bill, known as HR 40 Commission to Study and Develop Reparation Proposals for African-Americans Act, will investigate the impact of the aforementioned factors and develop proposals for how to aptly repay descendants of slaves for long-term discrimination if signed into law.
"We cannot address the institutional racism and white supremacy that has economically oppressed African-Americans for generations without first fully documenting the extent of the harms of slavery and its painful legacy," said Mr Booker in a statement released to The Root.
"It's important that we right the wrongs of our nation's most discriminatory policies, which halted the upward mobility of African-American communities."
"I'm encouraged to see this legislation to study the issue gain support in Congress and the shared commitment my colleagues have in doing our part to repair the harm done to African-Americans."
The bills 12 co-sponsors include Senators Edward Markey, Richard Durbin, Mazie Horono, Christopher Coons, Bob Casey, Tammy Duckworth, and Chris Van Hollen, in addition to 2020 Democratic candidates Bernie Sanders, Elizabeth Warren, Kamala Harris, Kirsten Gillibrand, and Amy Klobuchar.
All of the co-sponsors are Democrats.
The Democrat challengers to Trump in 2020
Show all 25
HR 40 is also supported by groups such as the NAACP, Al Sharpton's National Action Network, and the United Church of Christ, among others.
"For centuries, America's economic rise relied on treating millions of Black people as literal property," said senator Bernie Sanders.
Support free-thinking journalism and attend Independent events
"We have still not come to terms with the horrors of legalised slavery and its continuing impacts on our society. I am proud to co-sponsor the H.R. 40 Commission to Study and Develop Reparation Proposals for African-Americans Act to finally bring the truth about slavery into the open."
Join our commenting forum
Join thought-provoking conversations, follow other Independent readers and see their replies