Almost 2,000 children separated from families at US border following Trump administration 'zero tolerance' policy
White House officials defend policy as 'biblical'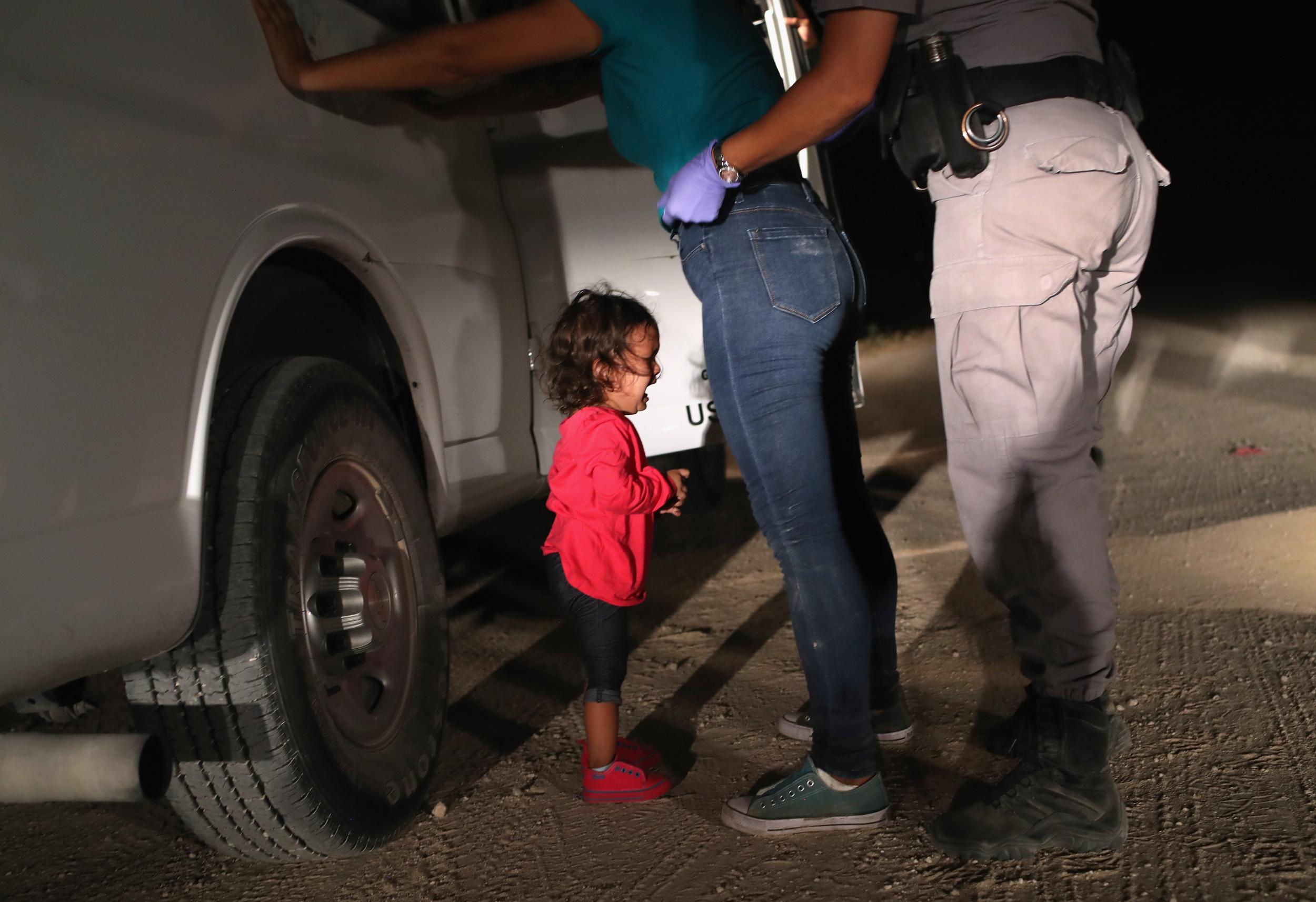 Nearly 2,000 children have been separated from their families at the US border since the start of the Trump administration's new "zero tolerance" policy on illegal immigration, according to new figures from the Department of Homeland Security.
Numbers obtained by the Associated Press show 1,995 minors were separated from their families between 19 April and 31 May, while trying to enter the country in between official crossings. Senior White House officials confirmed these numbers in a background briefing with members of the press.
Approximately 700 children were separated from their families between October and April, before the zero tolerance policy was implemented, according to the New York Times.
The new policy, which Attorney General Jeff Sessions announced on 6 April, requires US officials to refer all adults who enter the country illegally for prosecution. Under existing law, migrant children must be housed separately while their parents face trial.
The new policy has sparked outcry from immigrants rights activists, who shared stories of children being torn from their parents' arms at the border. The backlash escalated following an NBC report that detailed the conditions inside a Texas immigrant detention centre where children were allowed outside for only two hours per day.
Undocumented immigration across the US-Mexico border
Show all 14
The United Nations called on the US to "immediately halt" the separation of parents and children, calling it "a serious violation of the rights of the child". The organising body of Catholic bishops in the US has also called the policy "immoral" and called on the administration to reverse it.
But Mr Sessions has stood by the policy, at one point citing a bible verse in its defence.
"I would cite you to the Apostle Paul and his clear and wise command in Romans 13, to obey the laws of the government because God has ordained the government for his purposes," Mr Sessions said in a speech to police officers in Indiana.
"Orderly and lawful processes are good in themselves," he added. "Consistent and fair application of the law is in itself a good and moral thing, and that protects the weak and protects the lawful."
US child immigration detention centre features Donald Trump mural: 'By losing a battle you find a new way to win the war'
White House Press Secretary Sarah Huckabee Sanders also claimed that it was "very biblical to enforce the law," adding: "That is, actually, repeated a number of times throughout the Bible."
Mr Trump, meanwhile, has falsely claimed that the separation of families at the border was required under Democratic policies. There is no US law that requires such separations.
The new figures come after CNN published the story of an undocumented mother from Honduras who claimed federal authorities took her infant from her at the border while she was breastfeeding. An attorney representing the woman said she was handcuffed when she tried to resist.
Senior Trump administration officials have denied the allegations.
Join our commenting forum
Join thought-provoking conversations, follow other Independent readers and see their replies