Capitol riot committee subpoenas ex-Trump speechwriter and Donald Trump Jr advisers
The select committee's chairman hopes the new subpoena recipients will 'join the more than 340 individuals who have spoken with the Select Committee as we push ahead to investigate this attack on our democracy and ensure nothing like this ever happens again'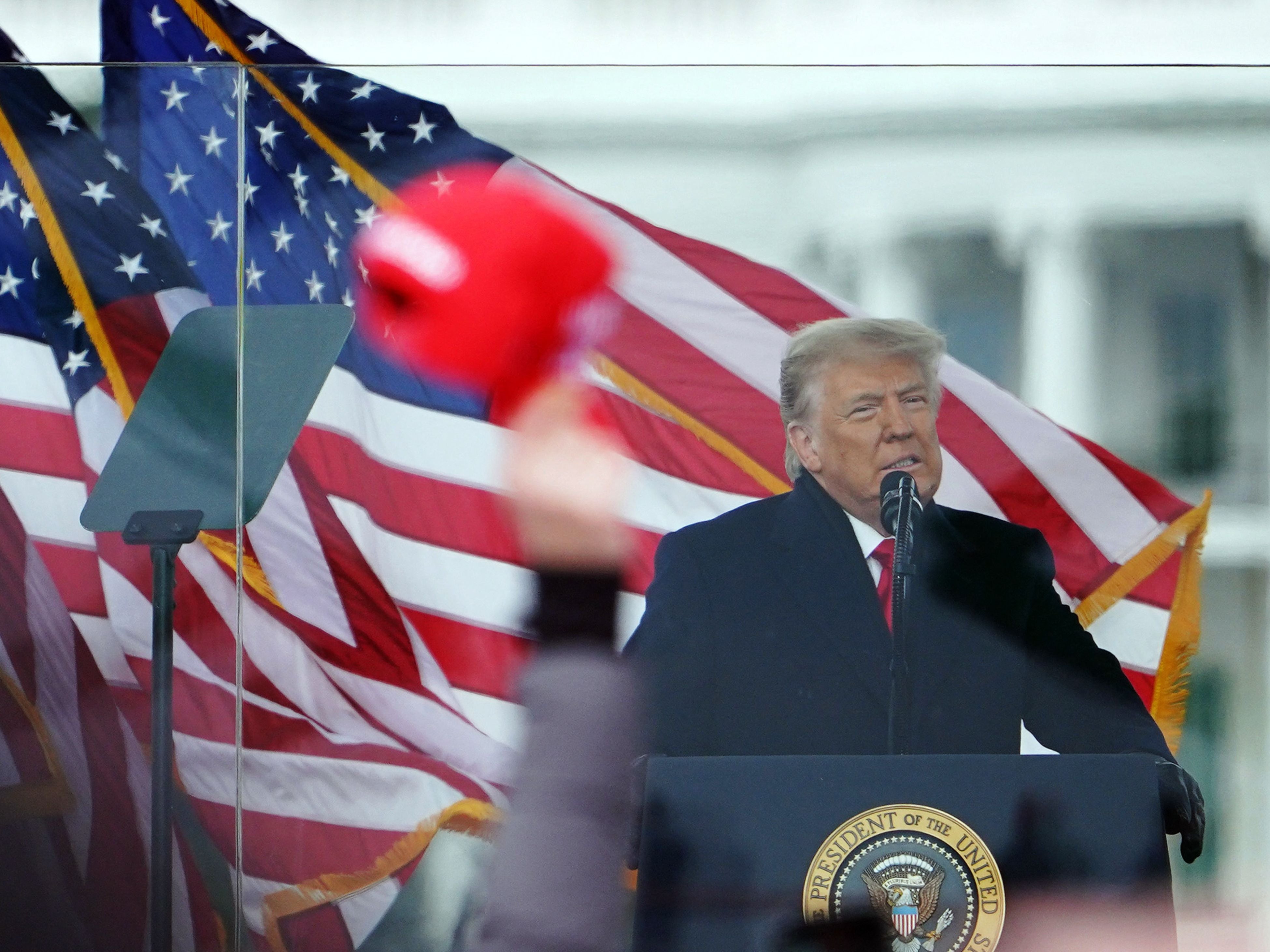 The House select committee investigating the 6 January insurrection has issued subpoenas for documents and testimony from two associates of Donald Trump Jr and a former White House speechwriter who reportedly helped draft former president Donald Trump's speech on the day of the worst attack on the Capitol since 1814.
According to documents released by the select committee, the three subpoenas were issued on Monday to Ross Worthington, a former deputy assistant to Mr Trump and speechwriter for the Domestic Policy Council, and Andrew Surabian and Arthur Schwartz, both GOP strategists and advisers to the president's eldest son.
In a statement, select committee chairman Bennie Thompson said the panel has "reason to believe the individuals we've subpoenaed today have relevant information" and expects all three "to join the more than 340 individuals who have spoken with the Select Committee as we push ahead to investigate this attack on our democracy and ensure nothing like this ever happens again".
Mr Thompson's letter to Mr Worthington states that the committee believes he assisted in drafting the speech the former president delivered from the Ellipse just before a mob began assaulting US Capitol Police officers and breaching barriers set up to keep them out of the Capitol on the day Congress was set to certify President Joe Biden's 2020 electoral college victory.
Mr Trump told the assembled mob to "walk down" to the Capitol and "cheer on our brave senators and congressmen and women" because they would "never take back" the country with "weakness".
He later told attendees that he hoped then-Vice President Mike Pence had "the courage" to hijack the joint session for counting electoral votes. A number of Mr Trump advisors had tried convincing Mr Pence to do so with the aim of having him reject votes from swing states won by Mr Biden so the presidential election could be decided by a vote of state delegations in the House of Representatives.
In similar letters to Mr Schwartz and Mr Surabian, Mr Thompson said the committee had "reason to believe" each communicated with organisers of the 6 January rally about topics including "concerns around proposed speakers like Ali Alexander (also known as Ali Akbar) and Alex Jones)" as well as appearance fees for speakers and media coverage in the wake of the riot that followed the rally.
The letters name Taylor Budowich, Julie Fancelli, Katrina Pierson and Caroline Wren as persons the committee is interested in viewing communications from, as well as Donald Trump Jr and his girlfriend Kimberly Guilfoyle.
All three subpoena recipients are expected to produce documents to the committee by 24 January. Committee members also expect each to appear to give evidence in depositions, with Mr Schwarz expected to appear on 31 January, Mr Surabian on 1 February, and Mr Worthington on 2 February.
Join our commenting forum
Join thought-provoking conversations, follow other Independent readers and see their replies