British man indicted for 'trying to assassinate' Donald Trump at rally
Michael Sandford, 20, faces up to 10 years in prison if convicted and fines up to $250,000 on each count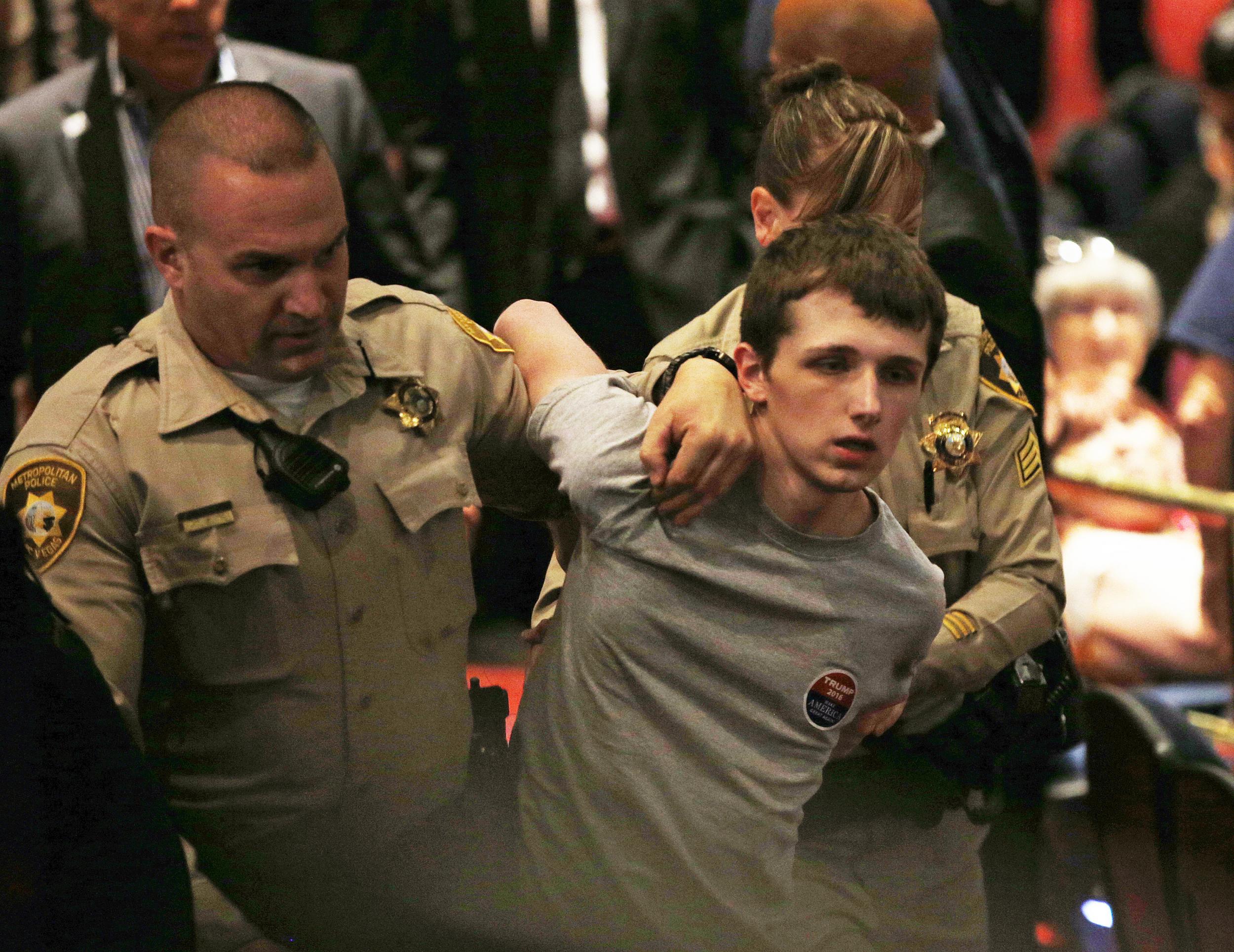 A grand jury has indicted a 20-year-old British citizen accused to trying to shoot Donald Trump at a Las Vegas rally two weeks ago.
Michael Sandford, of England, was indicted on three felony charges on Wednesday on two counts of an undocumented migrant in possession of a firearm and one count of disrupting the orderly conduct of government, the Associated Press reports. He faces up to 10 years in prison if convicted and fines up to $250,000 on each count.
Sanford was in the US illegally and told investigators that he had driven from San Bernardino, California to the Treasure Island Casino in Las Vegas to kill Trump, according to the indictment. He allegedly took shooting lessons with a Glock 9 millimeter handgun in Las Vegas the day before the event.
He attended the Trump campaign rally at the Mystere Theatre on June 18 where he allegedly approached a uniformed Las Vegas Metropolitan police officer grabbing his weapon with two hands and was apprehended and thrown out of the event.
US Secret Service agents were on site at the rally and are currently investigating the case.
The suspect's father Paul Davey previously said that his son had never took an interest in politics.
"He's never shown any violent tendencies before," Davey told Portsmouth News. "He's never been a bad person, he's a nice kid and literally wouldn't hurt a fly – he used to tell us not to use fly spray because he didn't want any flies to die."
Sanford's arraignment has been scheduled for July 6 at 3pm local time.