Secret Service for Biden's granddaughter open fire on would-be car thieves
Naomi Biden, a 29-year-old attorney, is the daughter of Mr Biden's son Hunter Biden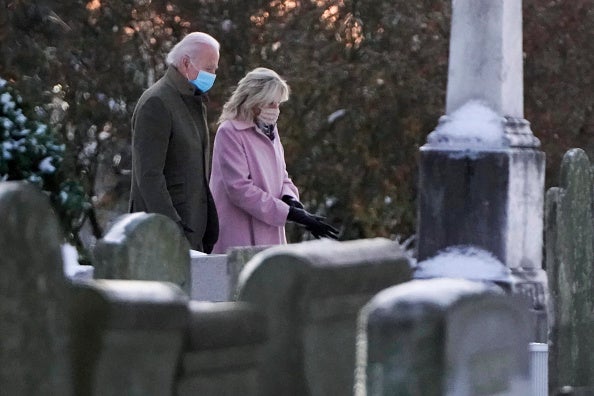 A US Secret Service special agent assigned to protect President Biden's granddaughter, Naomi Biden, discharged their service weapon at a trio of suspects who were attempting to break into an unmarked government vehicle belonging to her protective detail on Sunday.
In a statement, Secret Service spokesperson Anthony Gugliemi said the incident took place at roughly 11.58 pm on Sunday in Georgetown, a neighbourhood in the northwest quadrant of Washington DC, after agents "encountered possibly three individuals breaking a window on a parked and unoccupied government vehicle".
"During this encounter, a federal agent discharged a service weapon and it is believed no one was struck," he said.
Mr Gigliemi also said the suspects "immediately fled the scene in a red vehicle," at which point the agents issued a "regional lookout".
"There was no threat to any protectees and the incident is being investigated by the DC Metropolitan Police Department and the Secret Service," he added.
The nation's capital has been dealing with a significant uptick in car thefts and carjackings this calendar year, including more than 750 reported carjackings and over 6,000 stolen vehicles.
Last month, a US congressman, Representative Henry Cuellar of Texas, was carjacked near his Capitol Hill apartment by a trio of assailants.
With additional reporting by agencies
Join our commenting forum
Join thought-provoking conversations, follow other Independent readers and see their replies