Biden breaks silence on leaked Pentagon documents
President Joe Biden on Thursday said while he was concerned that sensitive government documents had been leaked, 'there's nothing contemporaneous that I'm aware of that is of great consequence'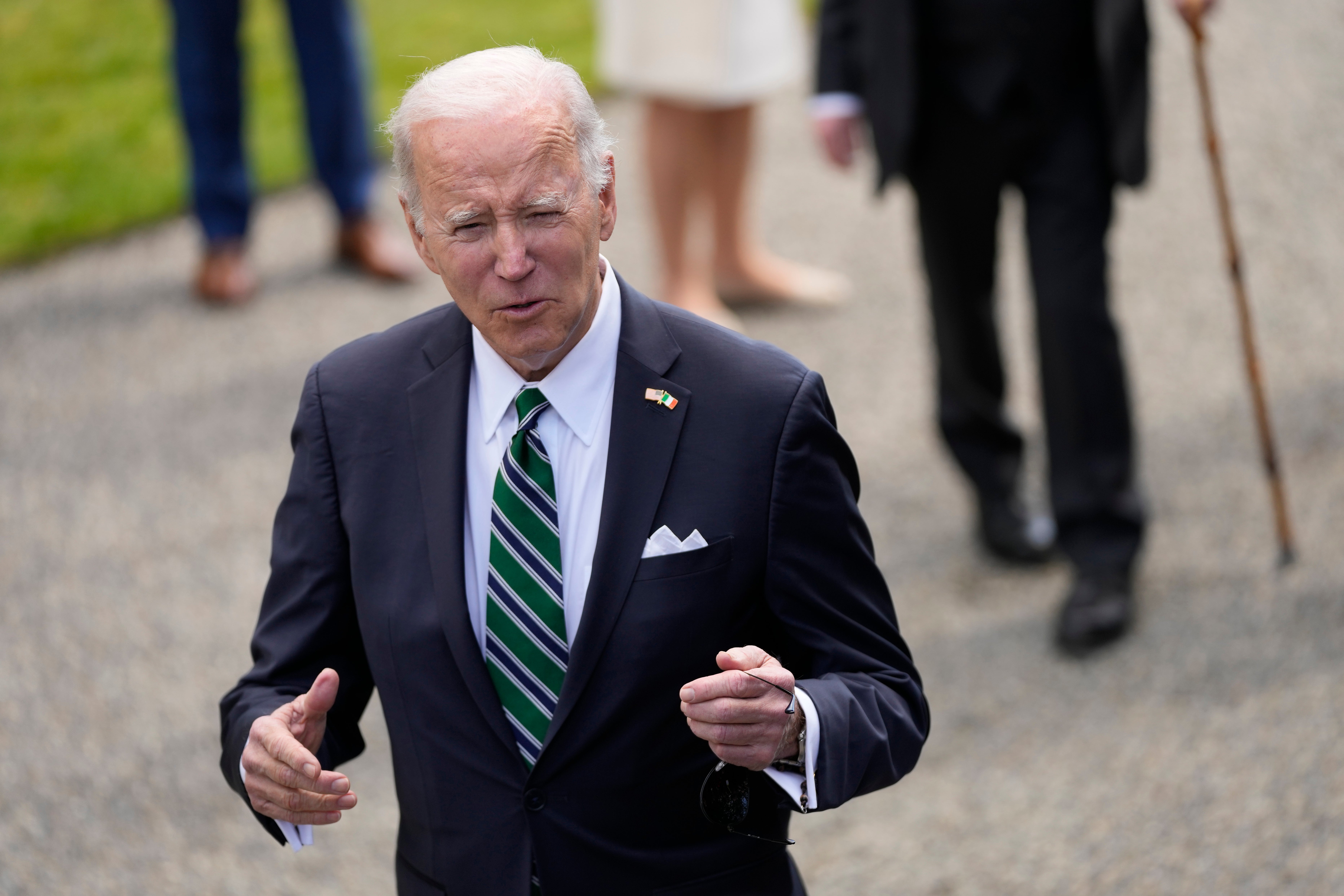 President Joe Biden on Thursday said while he was concerned that sensitive government documents had been leaked, "there's nothing contemporaneous that I'm aware of that is of great consequence."
It was the first time Mr Biden has commented publicly about the release of Pentagon documents that were posted on several social media sites. They appear to detail US and NATO aid to Ukraine and US intelligence assessments regarding US allies that could strain ties with those nations. The Justice Department has opened an investigation.
"I'm concerned that it happened, but there's nothing contemporaneous that I'm aware of that is of great consequence," said Mr Biden, who is in Dublin visiting with Irish leaders Thursday.
Mr Biden noted there was a "full-blown" investigation going on with the intelligence community and the Justice Department. "We're getting close," he said on answers. "But I don't have an answer."
There's no clear answers on how many documents were leaked. The Associated Press has viewed approximately 50 documents; some estimates put the total number in the hundreds.
Some of the document s may have been altered or used as part of a misinformation campaign, US officials said. National Security Council spokesman John Kirby on Monday urged caution, "since we know at least in some cases that information was doctored."
No one knows for sure where they came from, not even the Pentagon chief.
"They were somewhere in the web, and where exactly, and who had access at that point, we don't know. We simply don't know," Defense Secretary Lloyd Austin said at a press conference Tuesday. "We will continue to investigate and turn over every rock until we find the source of this and the extent of it."
It's possible, though, the leak may have started on a site called Discord.
Discord is a social media platform popular with people playing online games. The Discord site hosts real-time voice, video and text chats for groups and describes itself as a place "where you can belong to a school club, a gaming group, or a worldwide art community."
On Thursday, White House Press Secretary Karine Jean-Pierre said the White House urges social media companies to "avoid facilitating the circulation of material detrimental to public safety and national security."
"We do believe that social media companies have a responsibility to their users and the country to manage the private sector infrastructure that they create and then operate," she said.