Barack Obama supporters outraged by Bernie Sanders' 'deplorable' attack on Democratic Party on anniversary of Martin Luther King assassination
Vermont Senator says business model of Democratic Party has been a failure for 15 years
Thursday 20 December 2018 10:23 EST
Comments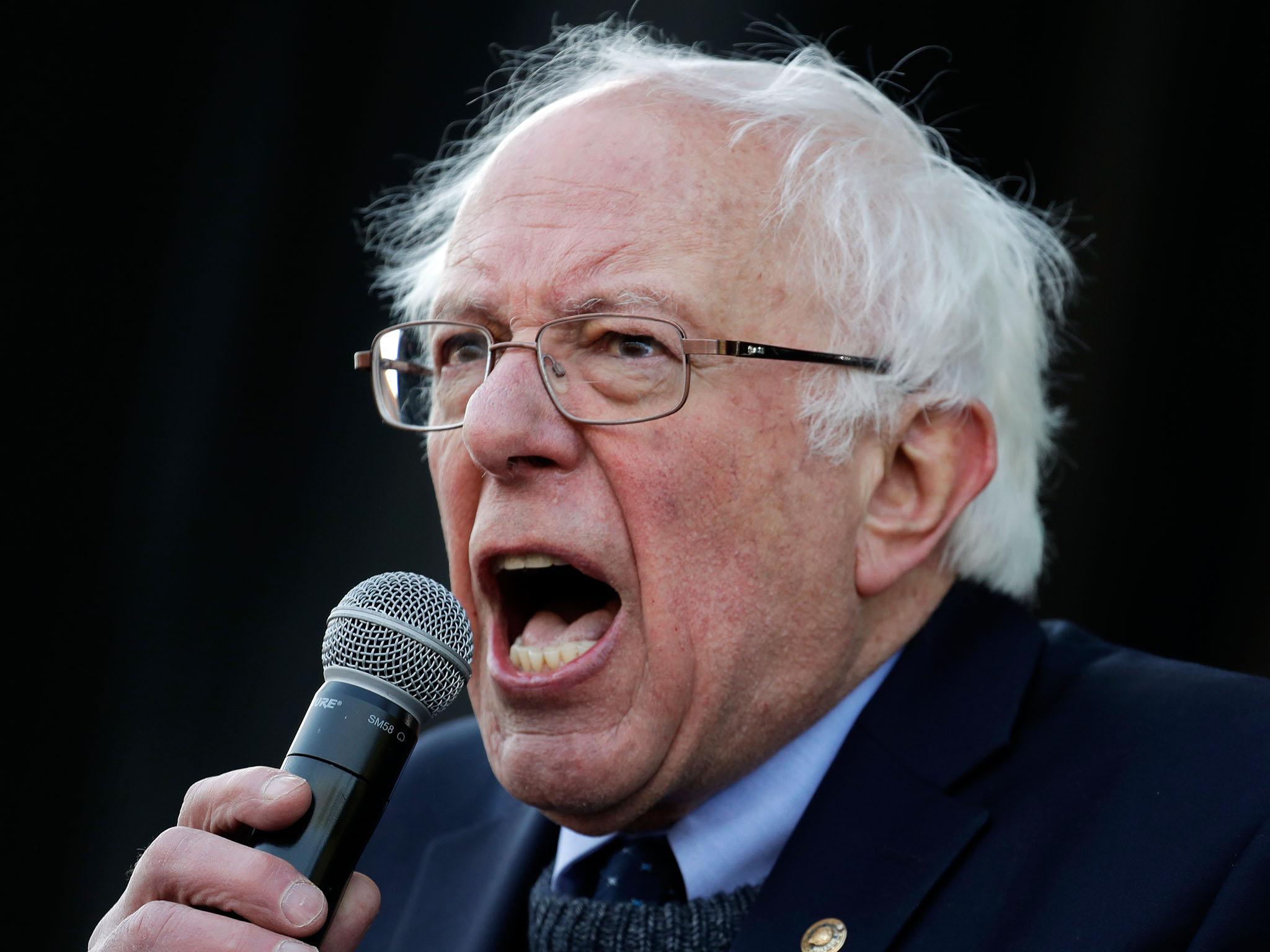 Bernie Sanders has triggered a backlash by making comments interpreted as an attack on Barack Obama on the 50th anniversary of the assassination of Martin Luther King.
The senator for Vermont appeared to criticise the first black US President as he branded the Democratic Party a "failure".
Speaking in Jackson, Mississippi, he said Democrats had lost a record number of legislative seats.
"The business model, if you like, of the Democratic Party for the last 15 years or so has been a failure,' said the Vermont Senator.
"People sometimes don't see that because there was a charismatic individual named Barack Obama. He was obviously an extraordinary candidate, brilliant guy. But beyond that reality..."
Mr Sanders' comments were quickly branded "patronising" and "deplorable".
Bernie Sanders: "The Republican party is now a right-wing extremist party"
Actor Jeffrey Wright, who appeared in the James Bond and Hunger Games film series, said Mr Sanders was "giving a master class on expressing TOTAL ignorance of how black folks work."
Others suggested Bernie Sanders' comments were being twisted and taken out of context by supporters of Hillary Clinton, who beat Mr Sanders to the Democratic nomination for the 2016 election.
Mr Sanders said that the Democratic Party "has got to be a 50-state party" and had to listen to voters all over the country, "including some of the poorest states".
He is touted as a leading Democratic candidate for 2020 but recently refused to say whether he would run, telling the Burlington Free Press on Tuesday: "Well, 2020 is a little bit too far in the future."
Speaking at commemorations in Memphis, Tennessee, Mr Sanders told the crowd that Martin Luther King Jr was "one of the great leaders of American history".
He said: "Dr Martin Luther King was not just a great civil rights leader. He was more than that. He was a nonviolent revolutionary.
Bernie Sanders: Martin Luther King 'wanted to transform our country morally, economically and racially'
"He was a man who wanted to transform our country morally, economically and racially."
Barack Obama appeared on a video screen at an event at the scene of the assassination in Mississippi to say that progress had been made in civil rights but more needed to be done.
The former President and his wife Michelle also appeared on a video released by Stevie Wonder - in his first Twitter post - to mark the anniversary.
World news in pictures
Show all 50
The five-minute film also featured celebrities including Bette Midler, Billy Crystal, Dave Chappelle, Bon Jovi, Katy Perry, Serena Williams and Smokey Robinson.
Join our commenting forum
Join thought-provoking conversations, follow other Independent readers and see their replies