Bernie Sanders is the most popular politician in America, poll finds
The socialist has continued to campaign - even after being defeated in the Democratic primary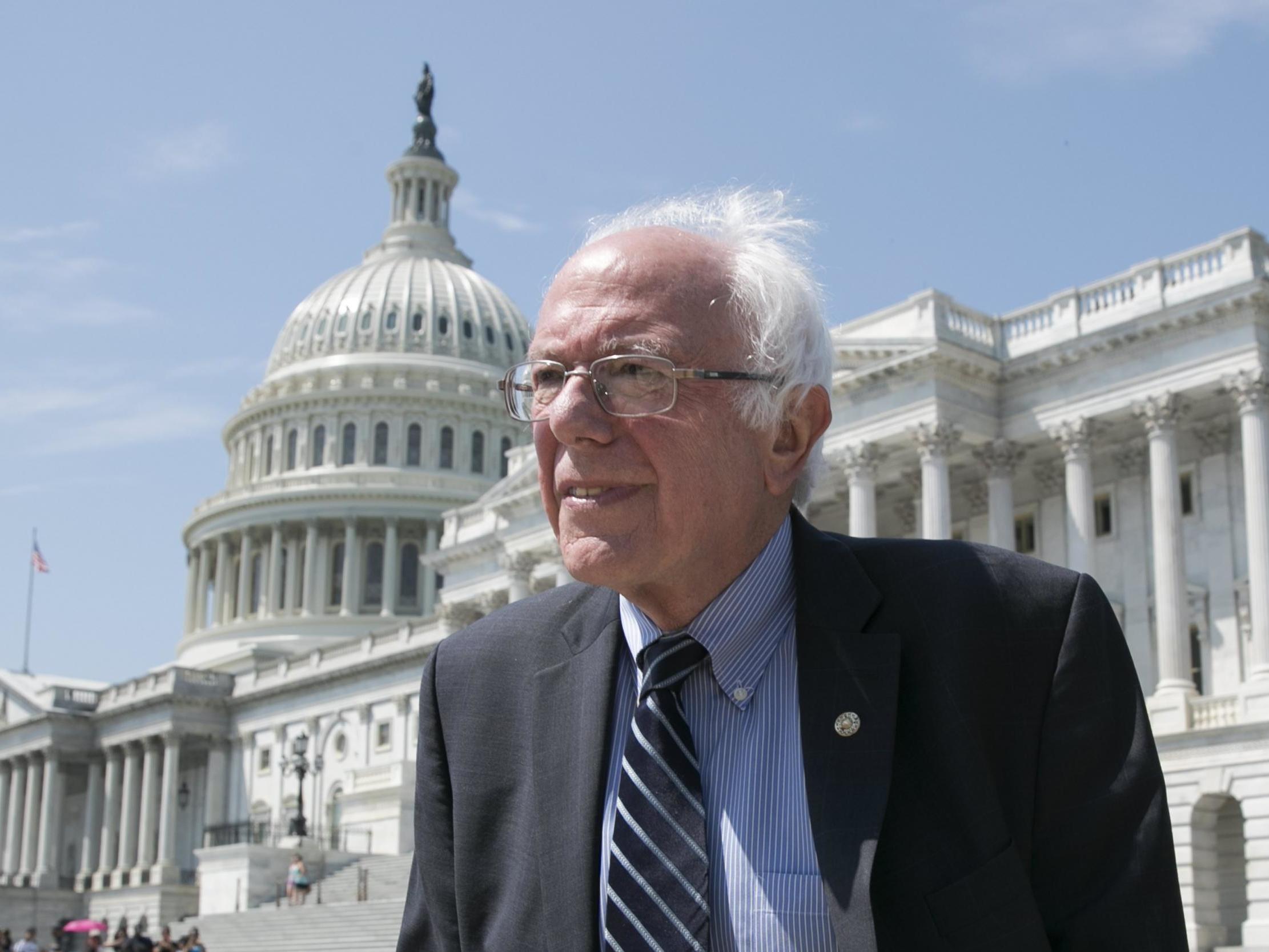 A new poll about the most popular and unpopular politicians in the US contained a lot of very interesting reading. But the person who was probably the most pleased, was Vermont senator Bernie Sanders who retained his crown as the single most liked elected politician with a national profile.
The Harvard-Harris Poll online survey of 2,263 registered voters found the 75-year-old, who challenged Hillary Clinton in the 2016 Democratic primary, had a 54 per cent favourability rating among voters.
Around 36 per cent of voters had a negative view of the former mayor of Burlington.
The closest in the popularity stakes was Vice President Mike Pence, who had a favourability rating of 44 per cent. At the other end of the scale, Republican Senate leader Mitch McConnell had the lowest favourability rating among elected officials, with just 19 per cent.
Bernie Sanders: "The Republican party is now a right-wing extremist party"
The veteran Republican who has repeatedly clashed with Donald Trump, had a worse rating than both Mr Trump and House Republican leader Paul Ryan.
World news in pictures
Show all 50
Forty-nine percent of voters said they had a negative view of the Senate leader. The rest of those who were polled said they either did not know who Mr Connell was, or else did not know sufficient to form a firm opinion.
Meanwhile, the poll gave Mr Trump a positive rating of 41 per cent, considerably higher than
Join our commenting forum
Join thought-provoking conversations, follow other Independent readers and see their replies