UNGA Briefing: Netanyahu, tuberculosis and what else is going on at the UN
It's Day 4 of the U.N. General Assembly high-level meeting that brings world leaders together at U.N. headquarters in New York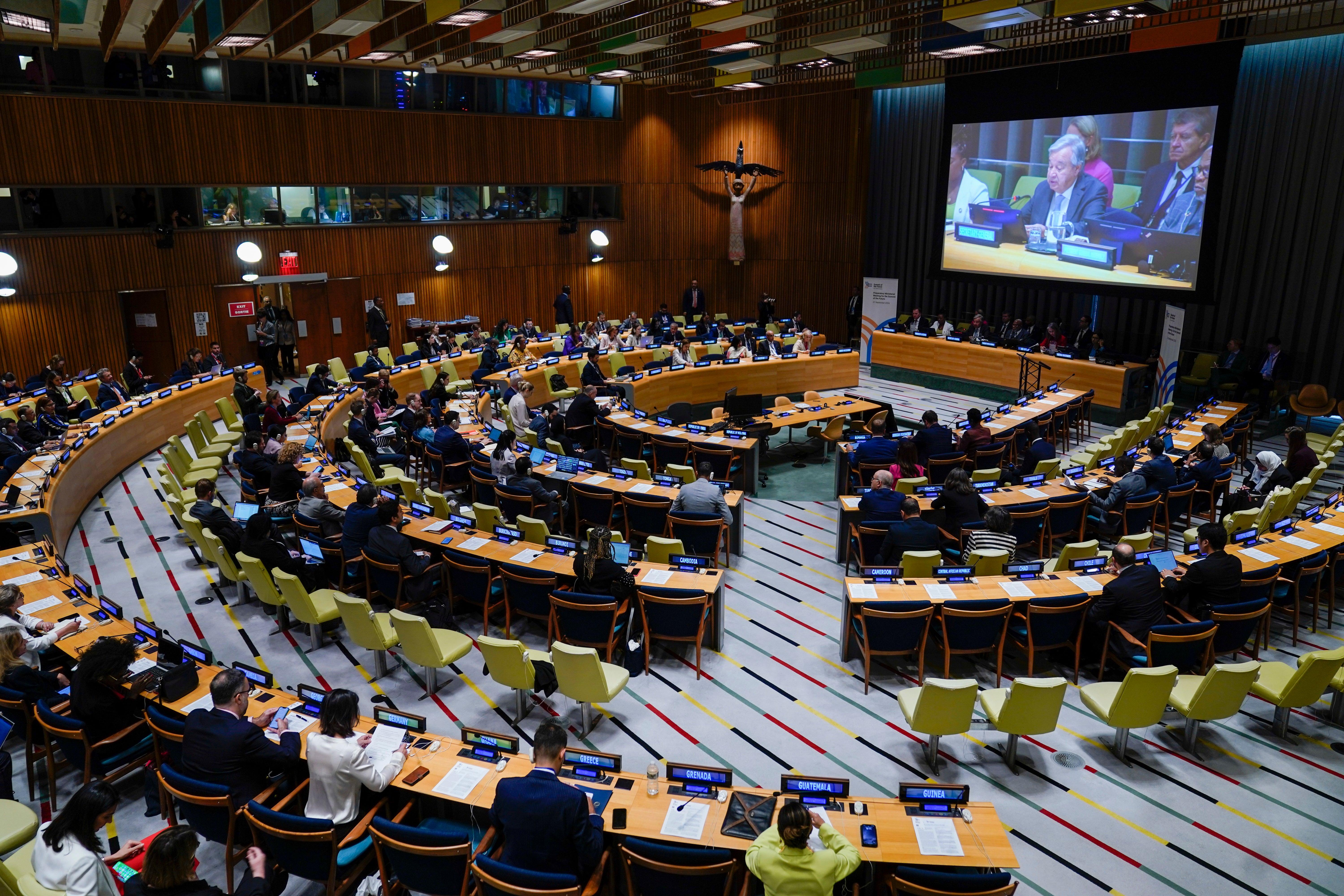 It's Day 4 of the U.N. General Assembly high-level meeting that brings world leaders together at U.N. headquarters in New York. Here are the highlights of what happened Thursday at the U.N. and what to keep an eye on Friday.
WHAT HAPPENED AT THE UN GENERAL ASSEMBLY ON THURSDAY
— The Security Council met to discuss Nagorno-Karabakh on an emergency request from Armenia and France.
— The head of Guinea's junta recharacterized the recent coups in Africa as attempts by militaries to save their countries from presidents' "broken promises."
— Two permanent observers addressed the General Assembly: European Union representative Charles Michel and Palestinian President Mahmoud Abbas.
— Speech count: 38
WHAT TO EXPECT AT THE UN GENERAL ASSEMBLY ON DAY 4
— Key speeches: Israeli Prime Minister Benjamin Netanyahu, Pakistani Prime Minister Anwaar-ul-Haq Kakar, Irish Taoiseach Leo Varadkar, Haitian Prime Minister Ariel Henry
— Netanyahu returns to the General Debate for the first time since returning to power.
— Henry's speech comes after Kenya and the Dominican Republic both dedicated significant portions of their speeches to his country.
— A conference on combatting tuberculosis will take place on the sidelines.
QUOTABLE
"This United Nations system is today sclerotic and hobbled by hostile forces."
— Charles Michel, president of the European Council
NUMBER OF THE DAY
$18 trillion: The GDP of China, whose representative told world leaders the country considers itself part of the Global South.
___
For more coverage of this year's U.N. General Assembly, visit https://apnews.com/hub/united-nations-general-assembly