Republican Senate candidate claims he was blocked from Facebook for running AR-15 giveaway after Florida shooting
Candidate claims fundraiser video resulted in temporary suspension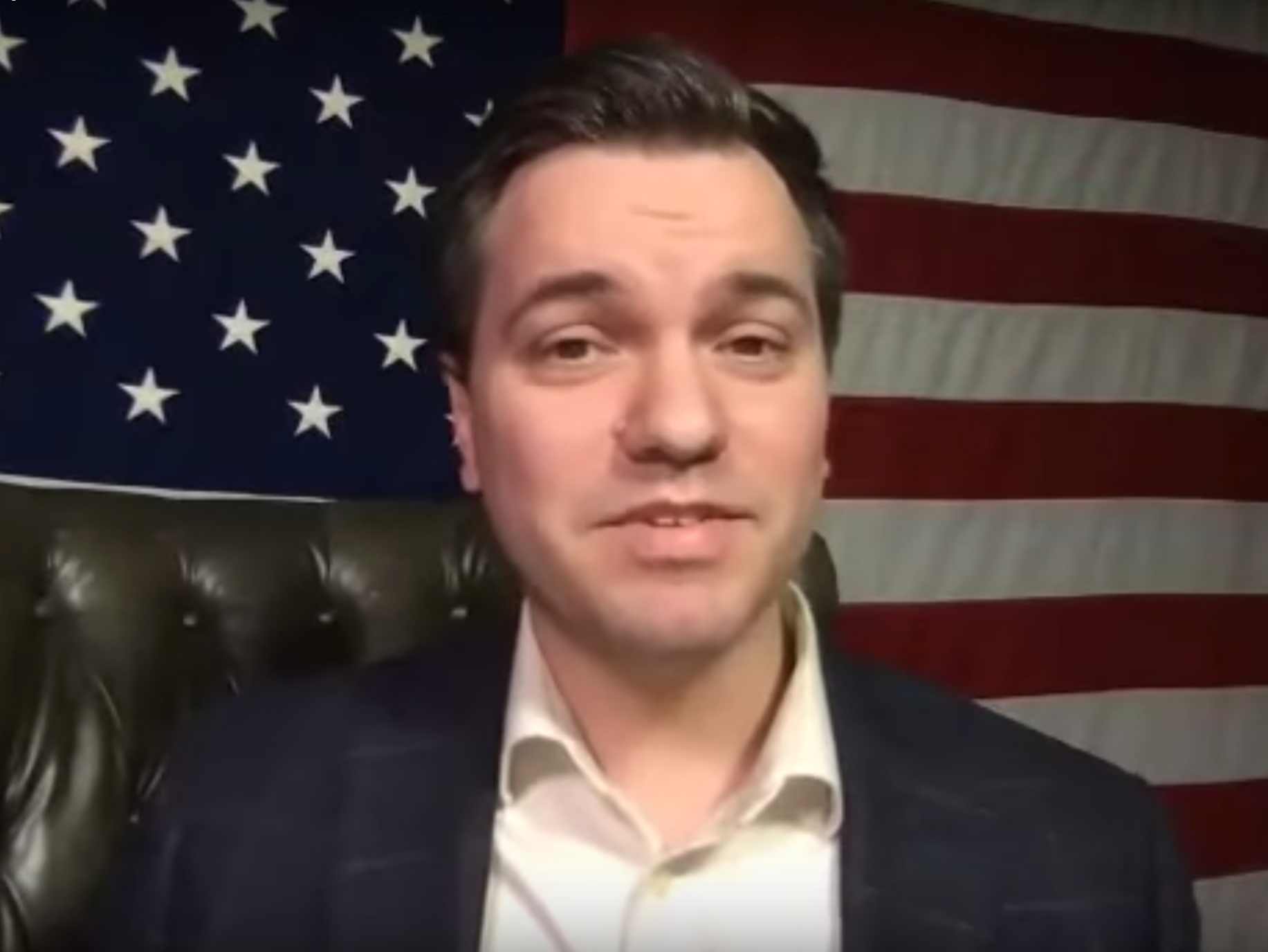 A Republican Senate candidate in Missouri says he has been locked out of his Facebook account for running an AR-15 giveaway.
Republican Austin Petersen says he was blocked from his personal account after posting a campaign fundraiser video, in which promised to give away a semi-automatic rifle similar to that used in the school shooting in Parkland, Florida last month.
Mr Petersen, a pro-Trump candidate running to unseat Democratic incumbent Claire McCaskill, said he sympathised with the families of the Parkland victims. But he added that the rifle was donated to his campaign by a supporter, and he was not in a position to pass up the free fundraising opportunity.
"I'm an underdog with far fewer resources [than the other candidates,] who depends on grassroots support, like from the supporter who donated this to me," he said.
The candidate added: "It's been a very successful fundraiser for us, and ultimately I believe it's the right thing to do."
He also said the giveaway would reassure supporters that he remained a strong supporter of the second amendment – despite recent, nationwide calls for stricter gun control laws.
"It sends a very powerful statement, when people are talking about restrictions on firearms, that I do support the right of people to keep and bear arms," he said.
Florida shooting – in pictures
Show all 10
The video in question was posted on 6 March, less than three weeks after a gunman opened fire on Marjory Stoneman Douglas High School, killing 17 students and staff members with an AR-15. The video shows Mr Petersen seated in a leather chair in front of a large American flag, occasionally brandishing drawings of a semi-automatic rifle.
The candidate warns viewers that their second amendment rights are in danger – "here in Missouri and nationwide" – and tells them they should be "concerned". He also suggests eliminating gun-free zones at schools and allowing teachers to carry weapons – proposals floated by President Donald Trump and the National Rifle Association in the wake of the Parkland shooting.
He then directs viewers to go to his campaign website, where they can enter to win an AR-15 of their own.
Father of Florida victim: 'We, as a country, failed our children'
Shortly after he posted the video, Mr Petersen said, he received a message from Facebook telling him one of his videos had been removed for violating their code of conduct. They also told him he would be barred from posting and messaging on his account for 30 days. Screenshots the candidate sent to The Independent appear to confirm this. He later said the video had been removed entirely.
A Facebook spokesperson said the company's community standards prohibit attempts by private individuals to purchase, sell, or trade firearms. Advertising a rifle giveaway fell under that category, the spokesperson said.
Mr Petersen's complaint comes as other right-wing figures claim they are being "purged" or "locked out" from social media accounts. YouTube, for example, conducted a sweep of suspicious accounts after the Parkland shooting, when conspiracy theories about the survivors spread rapidly on the platform. The sweep resulted in a number of far-right personalities being barred from their accounts, spawning the hashtag #YouTubePurge.
Others railed against the #TwitterLockout, when the social media site temporarily suspended accounts it suspected of being bots. Some conservatives claimed they were unfairly targeted and lost hundreds of followers in the sweep.
Mr Petersen is an outside candidate in the Missouri race, in which six Republicans are vying for the chance to compete against Ms McCaskill in the November general election. The GOP appears confident that a solid candidate can unseat Ms McCaskill – a vulnerable Democrat in a state that Mr Trump won by 20 points.
The frontrunner in the Republican primary is Josh Hawley, the current Missouri attorney general. The race has also attracted other, less likely candidates like Mr Petersen, as well as Courtland Sykes – a Navy veteran who recently attracted media attention for calling feminists "she devils".
Mr Sykes later received the endorsement of Roy Moore, the former Alabama Senate candidate who lost his race amid reports that he had sexually abused teenage girls.
Join our commenting forum
Join thought-provoking conversations, follow other Independent readers and see their replies