Senate rebukes Wisconsin congressman who yelled vulgarities at high school-age pages
A freshman Republican congressman from Wisconsin yelled and cursed at high school-aged pages for the U.S. Senate during a late night tour of the Capitol, action that elicited a bipartisan rebuke from Senate leaders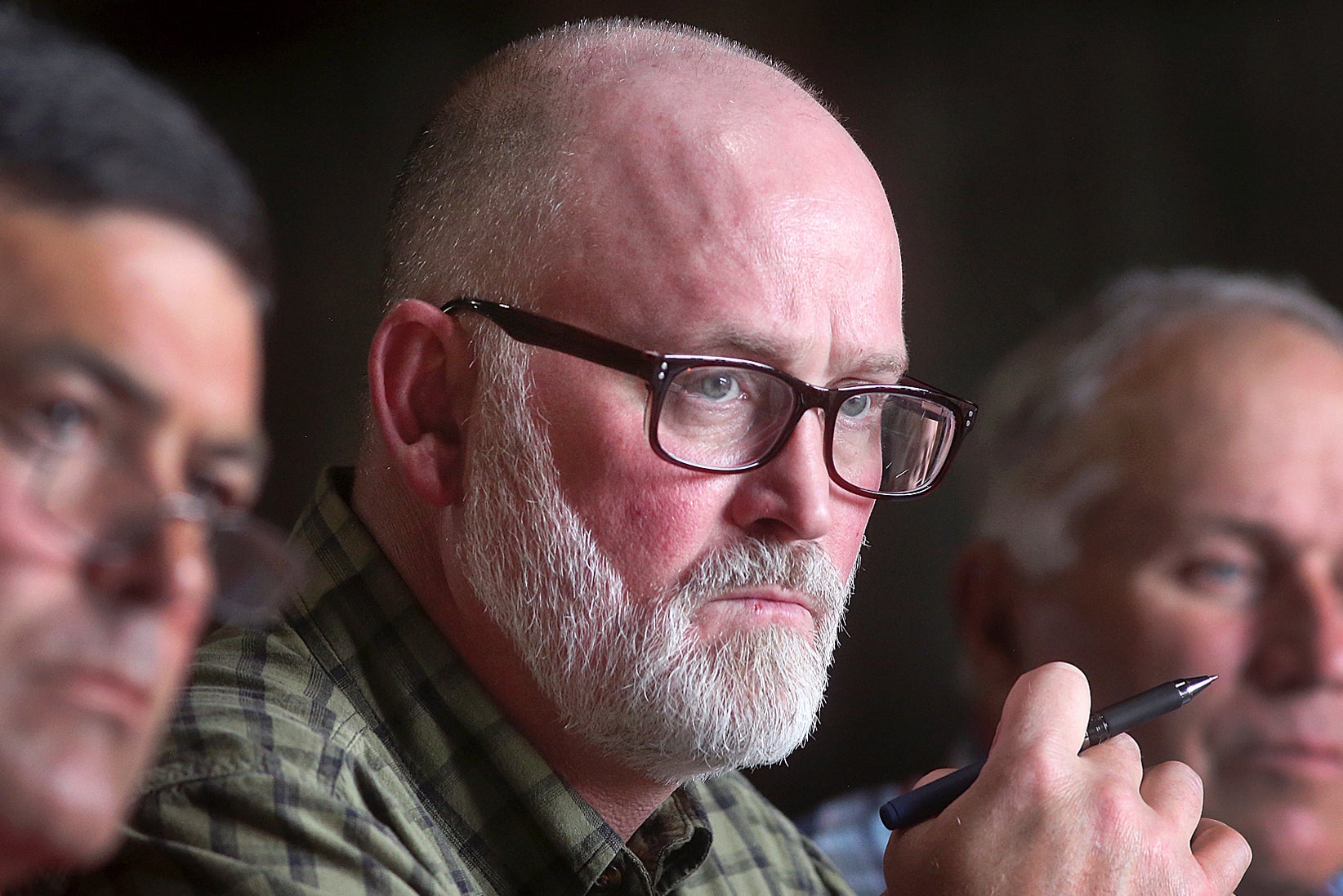 A freshman Republican congressman from Wisconsin yelled and cursed at high school-aged Senate pages during a late night tour of the Capitol this week, eliciting a bipartisan rebuke from Senate leaders Thursday evening.
Rep. Derrick Van Orden, who represents western Wisconsin's 3rd Congressional District, used a profanity to describe them as lazy and and another to order them off the floor of the Capitol Rotunda on Wednesday night, according to a report in the online political newsletter PunchBowl News. The pages were laying down to take photos in the Rotunda, according to the publication
In a statement responding to the report, Van Orden did not deny it — and he doubled down on the sentiment.
"I have long said our nation's Capitol is a symbol of the sacrifice our servicemen and women have made for this country and should never be treated like a frat house common room," Van Orden said. "Threatening a congressman with bad press to excuse poor behavior is a reminder of everything that's wrong with Washington. Luckily, bad press has never bothered me and if it's the price I pay to stand up for what's right, then so be it."
Van Orden, a former Navy SEAL who was outside of the Capitol during the Jan. 6, 2021 insurrection, also appeared to embrace the presence of alcohol in his office that same evening after images were posted on social media showing bottles of liquor and beer cans on a desk in his office. Van Orden said on X, the platform previously known as Twitter, that the alcohol was from constituents.
And his spokeswoman Anna Kelly posted: "As the Congressman says, once you cross the threshold to our office, you are in Wisconsin!" She followed that with a beer mug emoji.
On Thursday evening, just before the Senate left for its August recess, Senate Majority Leader Chuck Schumer, D-N.Y., and Republican Leader Mitch McConnell, R-Ky., rebuked Van Orden's behavior and thanked the pages, high school-age students who serve as helpers and messengers around the Senate. Several of the pages were sitting on the Senate floor at the time, smiling and nodding as dozens of senators stood and gave them a standing ovation.
Without mentioning Van Orden by name, Schumer said he was "shocked" to hear about the behavior of a member of the House Republican majority and "further shocked at his refusal to apologize to these young people." He noted that Thursday was the final day for this class of pages.
"They're here when we need them," Schumer said. "And they have served this institution with grace."
McConnell said he associated himself with Schumer's words. "Everybody on this side of the aisle feels exactly the same way," he said.
Van Orden was elected to Congress in 2022 after a losing bid in 2020. He has insisted that he did not enter the Capitol on Jan. 6, 2021, but that didn't stop fellow Wisconsin Rep. Mark Pocan, a Democrat, from invoking the Jan. 6 attack in criticizing Van Orden. Pocan said the Capitol should be respected.
"Wonder if he told that to his fellow insurrectionists, who were beating police officers on the same ground?" Pocan said on X.
Rebecca Cooke, a Democrat who is running to challenge Van Orden in 2024, called him an embarrassment and a hypocrite.
"We should be encouraging youth engagement in our democratic process, not using vulgar language towards them," Cooke said.
Cooke called Van Orden a "serial harasser" and referenced an incident in June 2021 when Van Orden was upset about a display of LGBTQ+ books at a southwestern Wisconsin library and yelled at a teenager who was working there.
"For someone to perhaps drunkenly, and definitely belligerently, yell at these kids for enjoying our nation's Capitol is just stupid," Pocan said Friday. "He would be best to say it was stupid and just move on."
___
Bauer reported from Madison, Wisconsin.