Texas man who threatened poll workers and Arizona officials is sentenced to 3 1/2 years
Federal prosecutors say a Texas man who advocated for a mass shooting of poll workers and threatened two Arizona officials and their children has been sentenced to 3 1/2 years in federal prison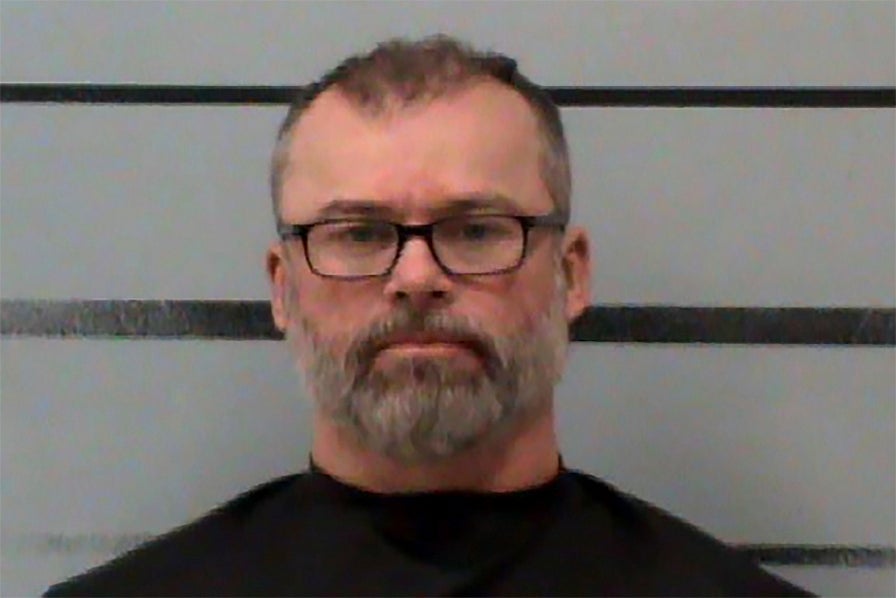 A Texas man who advocated for a mass shooting of poll workers and threatened two Arizona officials and their children has been sentenced to 3 1/2 years in federal prison, prosecutors said Friday.
Frederick Francis Goltz, 52, of Lubbock, pleaded guilty earlier this year to interstate threatening communications. Goltz was sentenced Thursday by U.S. District Judge James Wesley Hendrix, who also ordered three years of supervised release following the prison term.
The U.S. saw a proliferation of threats against elections officials after former President Donald Trump falsely claimed that the 2020 election was stolen from him. Such threats contributed to an exodus of election officials across the country, and made recruiting poll workers difficult.
Trump, a Republican, was indicted on felony charges earlier this week for working to overturn the results of the 2020 election in the run-up to the violent U.S. Capitol riot by his supporters.
Prosecutors say court documents showed that Goltz threatened several people — including a lawyer with the Maricopa County Attorney's Office and a Maricopa County elections official — on far-right social media platforms.
Maricopa County, which encompasses Phoenix, became a target of Trump supporters after Democratic President Joe Biden won Arizona by more than 10,000 votes, with Maricopa County putting him over the top. But even a Republican-backed review of the election in the county ended without producing proof to support Trump's false claims of a stolen election.
In plea papers, Goltz admitted that on Nov. 21, 2022, he posted the lawyer's name and a home address and telephone number on social media, writing: "It would be a shame if someone got to this children." On the same date, in response to another post referring to other Maricopa County officials, he wrote: "Someone needs to get these people AND their children. The children are the most important message to send."
Prosecutors say court records show that two days later, Goltz responded to a post about the elections official with the comment, "He's got a WIFE that is a lawyer, too. We need to find out her name and where she works. I don't think he has kids, but I'm not 100% on that." In response to another user who said that kids should be "off limits," Goltz responded: "NOTHING is off limits."
Prosecutors say that an FBI investigation found Goltz had a long history of making threatening statements against a variety of people. Court records showed that in November 2022, he advocated for "a mass shooting of poll workers and election officials" in precincts he believed had "suspect" results.