Israeli FM visits Kyiv as pressure mounts over military aid
Israel's foreign minister has arrived in Kyiv, the first public visit to Ukraine's capital by a senior Israeli official since Russia's invasion last year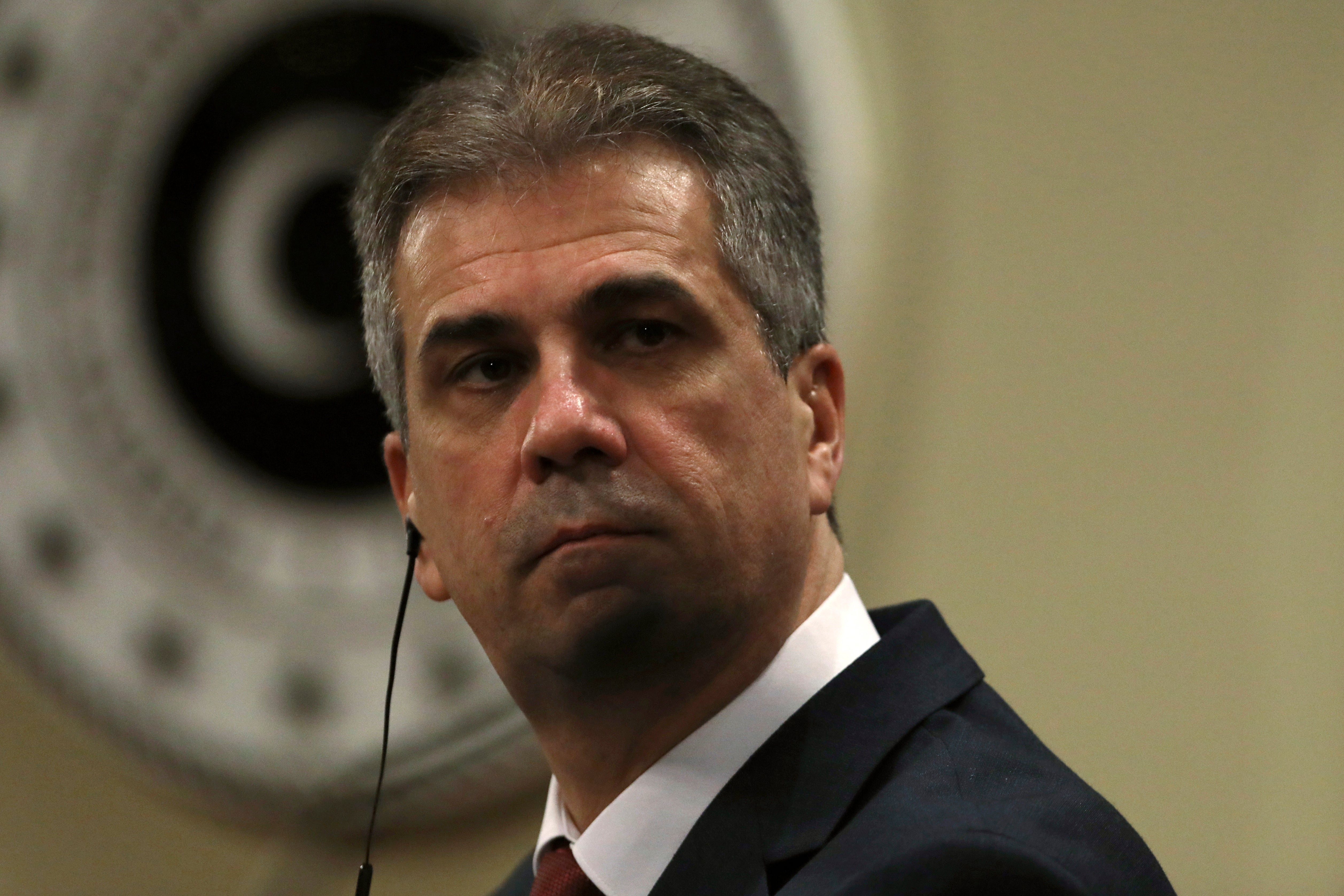 Israel's foreign minister arrived in Kyiv on Thursday, the first public visit to Ukraine's capital by a senior Israeli official since Russia's invasion last year.
Eli Cohen's visit came just before the first anniversary of Russian's invasion of Ukraine, and as western nations seek to increase aid to the country.
Since the outbreak of the war, Israel has walked a tightrope between assisting Ukraine and avoiding friction with Russia, with which it has strategic regional interests. Unlike other western countries, Israel has not imposed sanctions on Russia or Russian officials, shared intelligence or provided Ukraine with weapons. It has provided humanitarian support to Ukraine, including a field hospital.
Cohen was set to meet with Ukrainian President Volodymyr Zelenskyy as well as senior Ukrainian officials and leaders of the country's Jewish community as part of the brief trip.
It was unclear whether Cohen would announce greater assistance to Ukraine during his lightning visit or whether the visit signifies greater Israeli engagement going forward.
Cohen said earlier this year that Prime Minister Benjamin Netanyahu's government "will definitely do one thing: publicly, we will talk less" about Russia's invasion of Ukraine, but would keep providing Ukraine with humanitarian aid. Shortly after taking office, he spoke to Russian Foreign Minister Sergey Lavrov.
Israel maintains good working relations with both warring countries, and has large populations of Russian and Ukrainian immigrants. Israel also relies on security coordination with Russia over neighboring Syria, where Israel has carried out hundreds of airstrikes against Iranian military positions in the past decade.
As other Western nations step up assistance to Ukraine, pressure has built on Israel to share some of its sophisticated military means with Ukraine, including from the U.S.
Secretary of State Antony Blinken said following a meeting with Netanyahu in Jerusalem last month that he had emphasized "the importance of providing support for all of Ukraine's needs – humanitarian, economic, and security."
Yossi Shain, a former member of the Knesset's foreign affairs and defense committee, said Israel's ultranationalist government — which has butted heads with the Biden administration on the issue of West Bank settlements — may try to gain Washington's favor by providing defensive capabilities to Ukraine, while "not crossing certain lines that will endanger its lesser involvement because of the threats of Russia" in neighboring Syria.
Last year, Israel's former prime minister, Naftali Bennett, attempted briefly to mediate between the sides, flying to Moscow shortly after Russia's invasion and meeting with President Vladimir Putin. Bennett said an interview earlier this month that Putin assured him at the time that Russia would not kill Zelenskyy.