Thai Parliament postpones vote to select new prime minister pending court ruling
Thailand's house speaker says that a vote expected in Parliament later this week to select a new prime minister will be postponed, adding to growing uncertainty over when a new government can take office, more than two months after the general election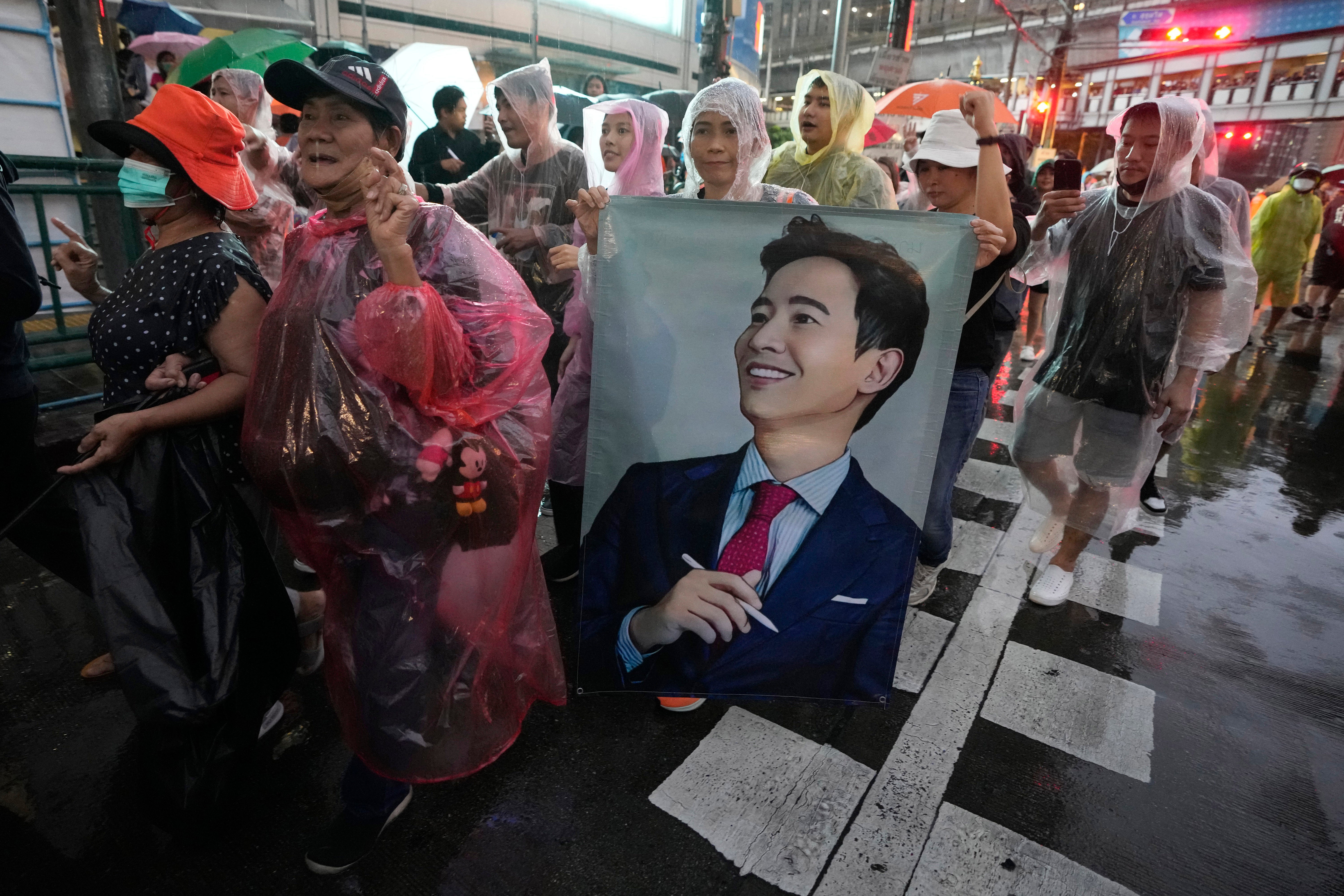 A vote expected in Thailand's Parliament later this week to select a new prime minister will be postponed, the house speaker said Tuesday, adding to growing uncertainty over when a new government can take office, more than two months after the general election.
House of Representatives Speaker Wan Muhamad Noor Matha told reporters the vote he had scheduled for Thursday would be postponed pending a decision from the Constitutional Court. The state ombudsman has asked the court to rule whether it was legal to bar Move Forward Party leader Pita Limjaroenrat from being nominated as a prime ministerial candidate a second time.
Pita lost a first vote in Parliament for the top post on July 13, and then was barred from a second try last week when a procedural vote said he could not submit his name again.
The court has not yet set a date for its decision.
Wan Noor also said delaying the vote would allow lawmakers to celebrate King Maha Vajiralongkorn's 71st birthday on Friday.
Pita led his progressive party to a first-place finish in the May election and assembled an eight-party coalition that together won 312 seats in the 500-member lower house. But confirming a new prime minister requires a majority of a joint vote with the 250-member Senate, and Pita's initial bid fell short by more than 50 votes, largely because he failed to get support from the Senate, only 13 of whose members backed him.
Members of the Senate said they would not vote for Pita because of his party's call to reform a law that makes it illegal to defame Thailand's royal family. Critics say the law, which carries a penalty of up to 15 years in prison, has been abused as a political weapon. The Senate's members were appointed by a military government — not elected — and see themselves as guardians of traditional conservative royalist values.
After last week's vote barring Pita from a second bid in Parliament, several complaints were submitted to the state ombudsman asserting that the action had violated the constitution. The complainants include private citizens and lawmakers from Pita's party.
The coalition assembled by Pita met Friday after the latest failed attempt, and announced that its second biggest member, the Pheu Thai Party, would nominate its candidate and assume the leading role in forming a government.
Its three possible nominees are real estate tycoon Srettha Thavisin; Paetongtarn Shinawatra, the daughter of former Prime Minister Thaksin Shinawatra, who was ousted by a 2006 military coup; and Chaikasem Nitsiri, the party's chief strategist.
Pheu Thai said the coalition for now will stick with its original members and try to win more votes from conservative lawmakers before the next vote, but did not rule out the possibility that Move Forward could be excluded from the coalition in order for it to succeed in forming the government.