Nigeria's leader replaces security chiefs in major shakeup
The Nigerian presidency has announced that the president has replaced the chiefs of all the country's security services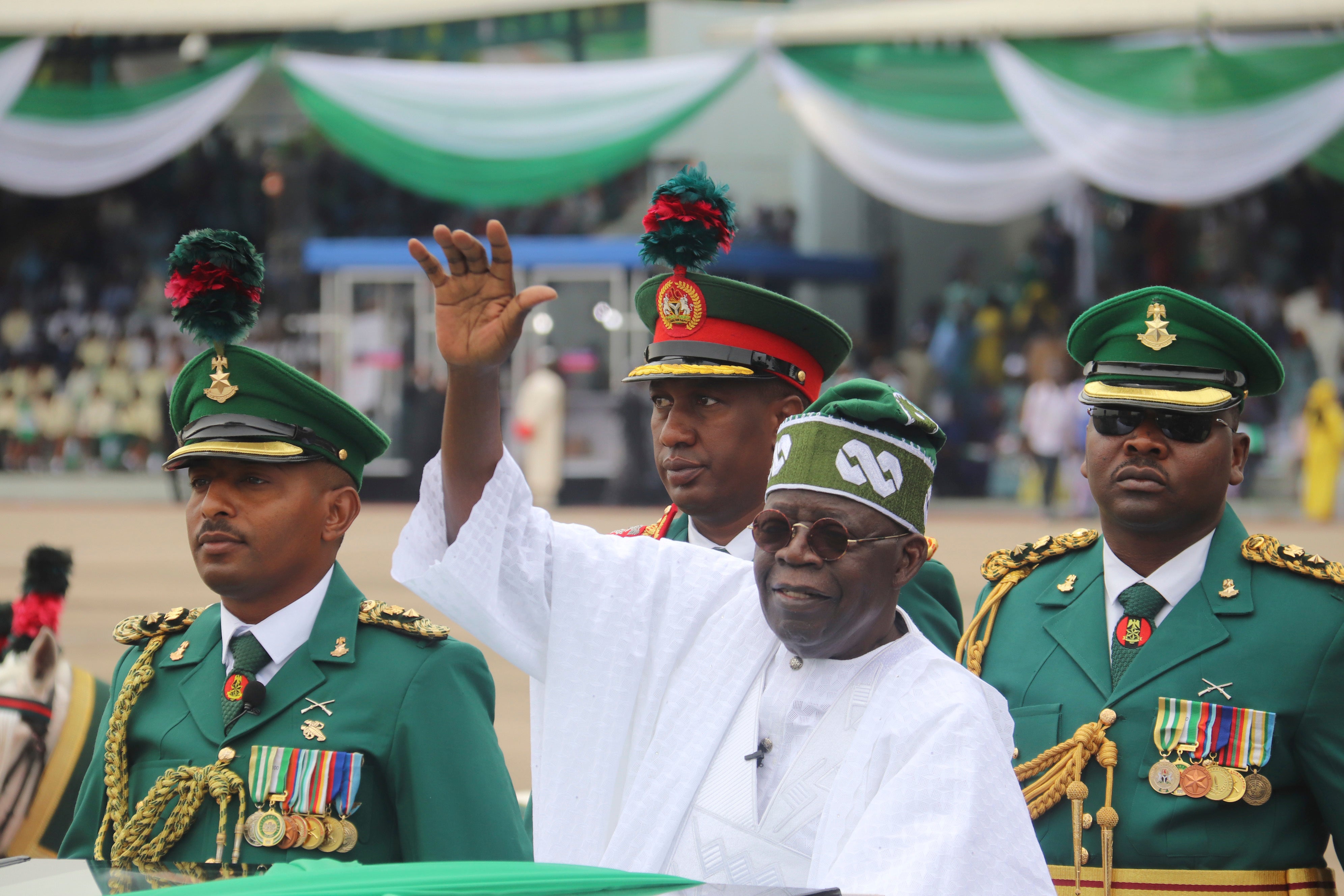 President Bola Tinubu has replaced the chiefs of all of Nigeria's security services in a major shakeup that takes effect immediately, the presidency said Monday.
A statement from the Secretary to the Government of the Federation's office said replacements were named to lead the military and police as the West African nation's struggles with conflicts in several regions as well as violence crime.
The shakeup changed the heads of the army, air force, navy, police and defense intelligence.
Nigeria is confronted by a variety of security problems, including an Islamic extremist insurgency linked to the Islamic State group in the northeast, rebels in the northwest and secessionists in the southeast. Thousands have been killed in the last year amid worsening fighting.
Tinubu took office as president in May with security as a top priority of his administration. On his first day in office, he said: "We shall invest more in our security personnel, and this means more than an increase in number. We shall provide, better training, equipment, pay, and firepower."
Analysts have said the security threats facing Africa's most populous nation and biggest economy are mainly due to limited resources, which leave Nigerian security forces often outgunned and outnumbered in violent hotspots.
Meanwhile, Tinubu also dissolved the governing boards of all government agencies with new boards expected to be formed and approved by the legislature in the coming weeks.