A national program in Niger encouraged jihadis to defect. The coup put its future in jeopardy
The future of a program in Niger that encourages jihadi fighters to defect and reintegrate into society is unclear after mutinous soldiers toppled the government that launched it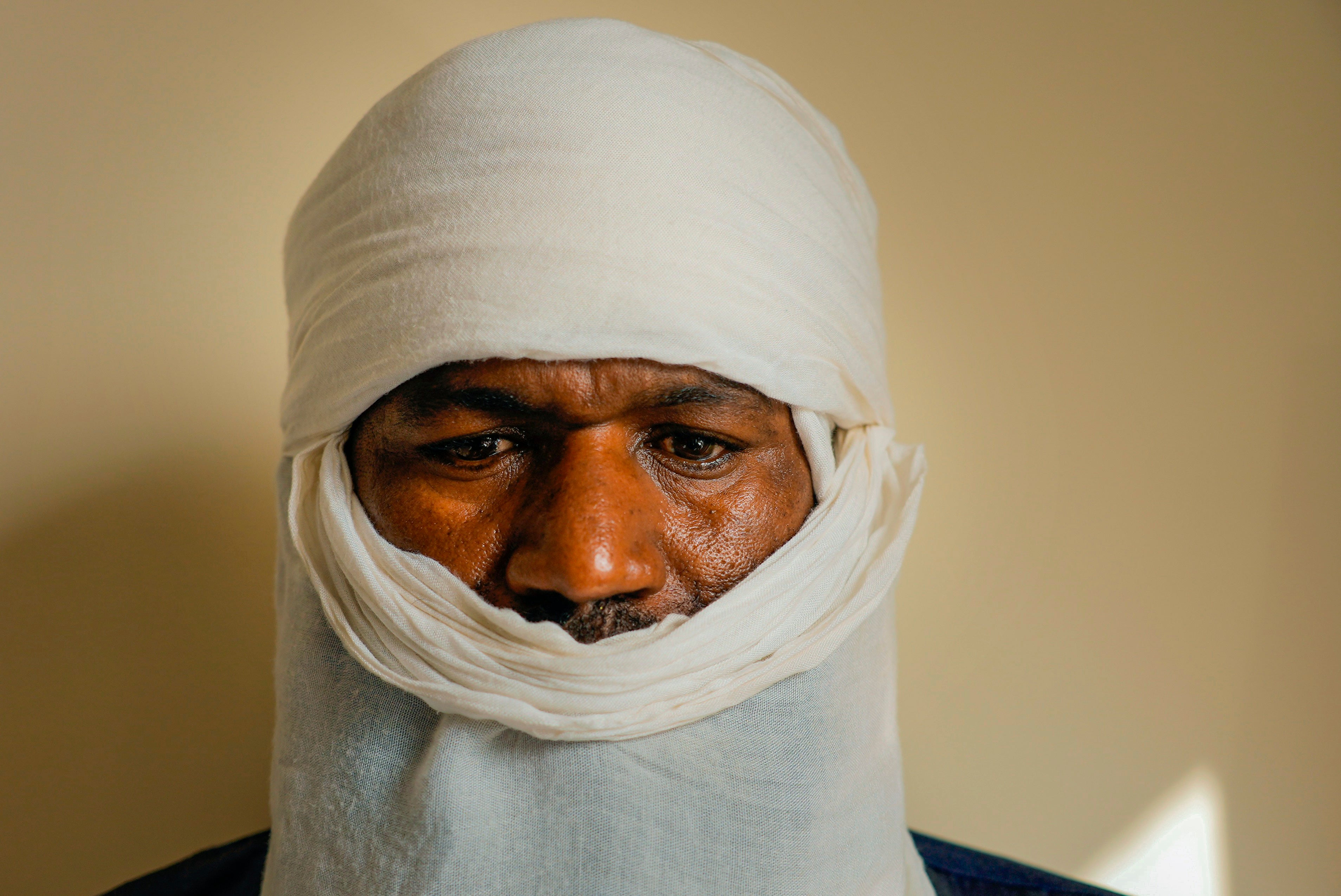 It took months of convincing before the former jihadi commander decided to defect, trading in his guns and wealth for amnesty and a chance to live with his family.
Before leaving the Islamic State group, Mouhamadou Ibrahim was told by Niger's government that his wife and children would be cared for, that he'd be welcomed into the community and that he would not face charges, as long as he provided intelligence about the militants and urged other jihadis to come home.
But those promises were made before mutinous soldiers ousted Niger's democratically elected president, putting the national program to reintegrate former jihadis into society at risk. For Ibrahim, 40, the coup has upended months of work and the relationships he built with Niger's security forces — and now he wonders whether he should return to fight with the extremists.
Since President Mohamed Bazoum was overthrown by members of his presidential guard in July, the future of the program has been unclear. The military regime hasn't indicated whether it will continue the efforts, jeopardizing the fate of hundreds of former jihadis who returned and rely on government support. The initiative was put in place in 2016 under Bazoum, then interior minister, to stem the violence linked to al-Qaida and the Islamic State group that has for years plagued parts of Niger and the wider Sahel region, an expansive area south of the Sahara Desert.
About 1,000 former jihadis have returned since its inception, according to Boubacar Hamidou, an official with the government arm that leads it. Jihadis are vetted and given psychological assessments. If accepted to the program, they receive a monthly stipend plus paid housing and the option to integrate into the army; learn a trade such as carpentry, mechanics or sewing; or work in the public sector, Hamidou said.
Programs to reintegrate jihadis are controversial because of challenges to implement them and the risks that people won't remain loyal once they've defected. Conflict experts say a strong foundation of trust is key. Critics of the Niger program say it needs improved vetting, better care of returning jihadis and more work with communities to accept them.
Niger was seen as one of the last democratic partners in the Sahel that western countries could work with to beat back the growing insurgency, with the U.S., France and other European countries pouring hundreds of millions of dollars into shoring up and training the military.
The defection program and Bazoum's efforts to dialogue with some jihadi groups were seen as an alternative to those military solutions — and it yielded some positive results, Niger experts and officials say.
Out of Burkina Faso, Mali and Niger, three of the Sahel countries hit hardest by jihadi violence, Niger was the only one to see an improvement in its security, with attacks on civilians decreasing by nearly 50%, in the first six months of this year compared with the previous six months, according to the Armed Conflict Location & Event Data Project. Analysts say the defection program played a part.
"Bazoum understood military solutions alone weren't working, and that's why Niger was starting to get traction," said Elizabeth Shackelford, a foreign policy fellow at the Chicago Council on Global Affairs. "But the coup leaders called it weak and look set to return to a military-only approach, even though that was failing."
She and other experts worry the junta will abandon the dialogue Bazoum started and exacerbate the grievances driving insurgency.
The junta didn't respond directly to questions from The Associated Press about whether the program would continue. But activist Insa Garba Saidou, who assists Niger's military rulers with their communications and is in direct contact with them, said parts of the program would likely remain while others end — in particular, the option for former jihadis to join the military.
"You cannot take a terrorist and put him in the army just like that, just because he claims he has let down his arms," Saidou said.
But the military has been a strong draw. Out of nearly 160 former jihadis who returned as part of a two-year pilot program in the hard-hit Tillaberi region in February, 80% signed up to join the army, according to an aid worker involved in the project. The person wasn't authorized to speak to the media and gave AP the details on condition of anonymity.
If the junta ends the program, or even parts of it, former fighters could be arrested. That would erode trust and create fissures within communities that have accepted defectors, said Aneliese Bernard, a former U.S. State Department official who helped establish the Niger program.
The discreet talks Bazoum's government facilitated with jihadis led to a decline in attacks — and if that stops, defectors are likely to return to fight, Bernard added.
"Reintegrated defectors as well as would-be ones might go back to the conflict," she said. "It will undoubtedly lead to more people joining or rejoining jihadist groups."
Three former jihadis shared their fears about the future with AP. They returned from fighting through the program and live in Niamey, the capital, with their families. Each said they can't go back to their home villages for fear of reprisal for what they'd done — and they've also been warned by active jihadis not to return to their former groups or risk being killed for defecting.
Ibrahim and the other two men returned as part of the program that launched last year in Tillaberi. Ibrahim told AP he initially joined the Islamic State group as a fighter after the group overtook his village and started killing people. He wanted to protect his community, he said, and thought that by joining, he could direct the group to spare lives there.
He described rising in the ranks as a combatant and commanding around 60 people. Life with the jihadis was good, and he often raked in $830 a week from selling stolen goods. While he said he didn't subscribe to the jihadi ideology, he initially agreed with criticism of Niger's government and the neglected development in rural areas where soldiers didn't protect civilians when attacked.
But eventually, the brutality got to him, he said: "Slaughtering people is like drinking water for them."
He watched members of his group turn on each other and kill those believed to be traitors. A defector convinced him it would be better for his family if he left.
Now, Ibrahim is a leader tasked with recruiting defectors himself.
He told AP he's convinced more than 200 jihadis to come back and has done reconnaissance missions with the military, helping to locate militants and leading to arrests.
Before the July 26 coup, he said, he spoke daily with security forces. But since then, he hasn't had contact, and no one's come to check on the dozens of former jihadis living in Niamey. He doesn't know whether he'll get his stipend of about $250 or whether his rent will be paid.
"You have a job and a plan and you can feed your family. But when that stops, you think about a lot of things," Ibrahim said. "If you don't have a job, it can push you to do anything."