Former Mexico City Mayor Claudia Sheinbaum to be the ruling party's presidential candidate
The former mayor of Mexico City will be the dominant ruling party's presidential candidate, making it highly likely that the country will elect its first female president next year
Former Mexico City Mayor Claudia Sheinbaum to be the ruling party's presidential candidate

Show all 4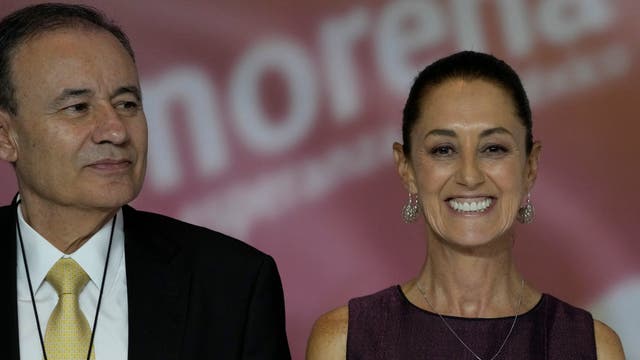 The former mayor of Mexico City will be the dominant ruling party's presidential candidate, making it highly likely that Mexico will elect its first female president next year.
The decision driven by polls of Morena party members means that Claudia Sheinbaum will run as the party's candidate in the June presidential election. Mexico's constitution bars popular outgoing President Andrés Manuel López Obrador from a second six-year term.
Morena national council president, Alfonso Durazo said that Sheinbaum beat Ebrard, her closest rival by double figures in five party surveys.
Sheinbaum is the president's close ally and as Morena's candidate she will enjoy a distinct advantage. Last week, a broad opposition coalition selected female lawmaker Xóchitl Gálvez as its candidate.
Sheinbaum, 61, led former Foreign Affairs Secretary Marcelo Ebrard in recent polling and both had stepped down from their positions to campaign full time.
Hours before the announcement Wednesday, Ebrard complained of irregularities in the process, said it should be done over and accused his party of increasingly resembling the Institutional Revolutionary Party that ruled Mexico for 71 years, famously allowing each president to select his successor. He said he would decide Monday how to proceed.
Trained as an environmental scientist, Sheinbaum sits solidly on the left of the ideological spectrum. She frequently echoed López Obrador's rants against the neoliberal economic policies of earlier Mexican presidents, blaming them for the country's gaping inequality and high levels of violence.
López Obrador had said that he would let the party faithful decide its candidate.