Pro-Bolsonaro rioters on trial for storming Brazil's top government offices
Brazil's Supreme Court justices have begun mulling whether to convict defendants accused of storming top government offices on Jan. 8 in an alleged bid to forcefully restore former President Jair Bolsonaro to office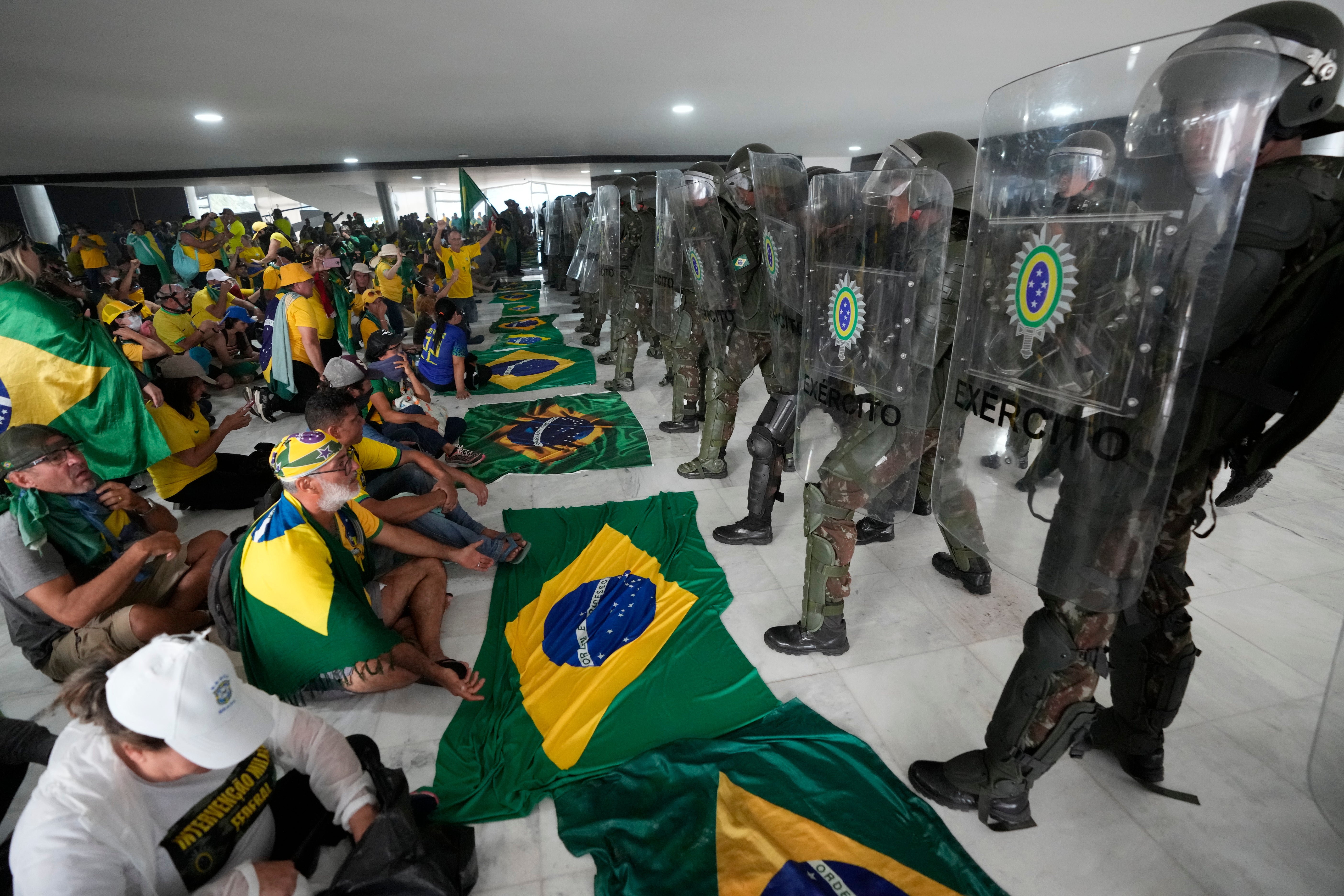 Brazil's Supreme Court justices on Wednesday began deciding whether to convict defendants accused of storming top government offices on Jan. 8 in an alleged bid to forcefully restore former President Jair Bolsonaro to office.
Bolsonaro supporter Aécio Lúcio Costa Pereira, 51, was first in line.
In January, cameras at the Senate filmed him wearing a shirt calling for a military coup and recording a video of himself praising others who had also broken into the building. Almost 1,500 people were detained on the day of the riots, though most have been released.
Pereira denied any wrongdoing and claimed he took part in a peaceful demonstration of unarmed people.
Three other defendants also were standing trial Wednesday as part of the same case, but a final decision for each defendant could drag into coming days.
The rioters refused to accept the right-wing leader's defeat to leftist Luiz Inácio Lula da Silva, whose inauguration took place one week before the uprising. Lula also governed Brazil between 2003-2010 and beat Bolsonaro by the narrowest margin in Brazil's modern history.
The buildings of Congress, the Supreme Court and presidential palace were trashed by the pro-Bolsonaro rioters. They bypassed security barricades, climbed onto roofs, smashed windows and invaded all three buildings, which were believed to be largely vacant on the weekend of the incident.
Lula has accused Bolsonaro of encouraging the uprising.
The incident recalled the Jan. 6, 2021, assault on the U.S. Capitol by supporters of then-President Donald Trump. Politicians warned for months that a similar uprising was a possibility in Brazil, given that Bolsonaro had sown doubt about the reliability of the nation's electronic voting system — without any evidence.