Compromise on long-delayed state budget could be finalized this week, top Virginia lawmakers say
A compromise deal on a state budget is likely to be reached in the next few days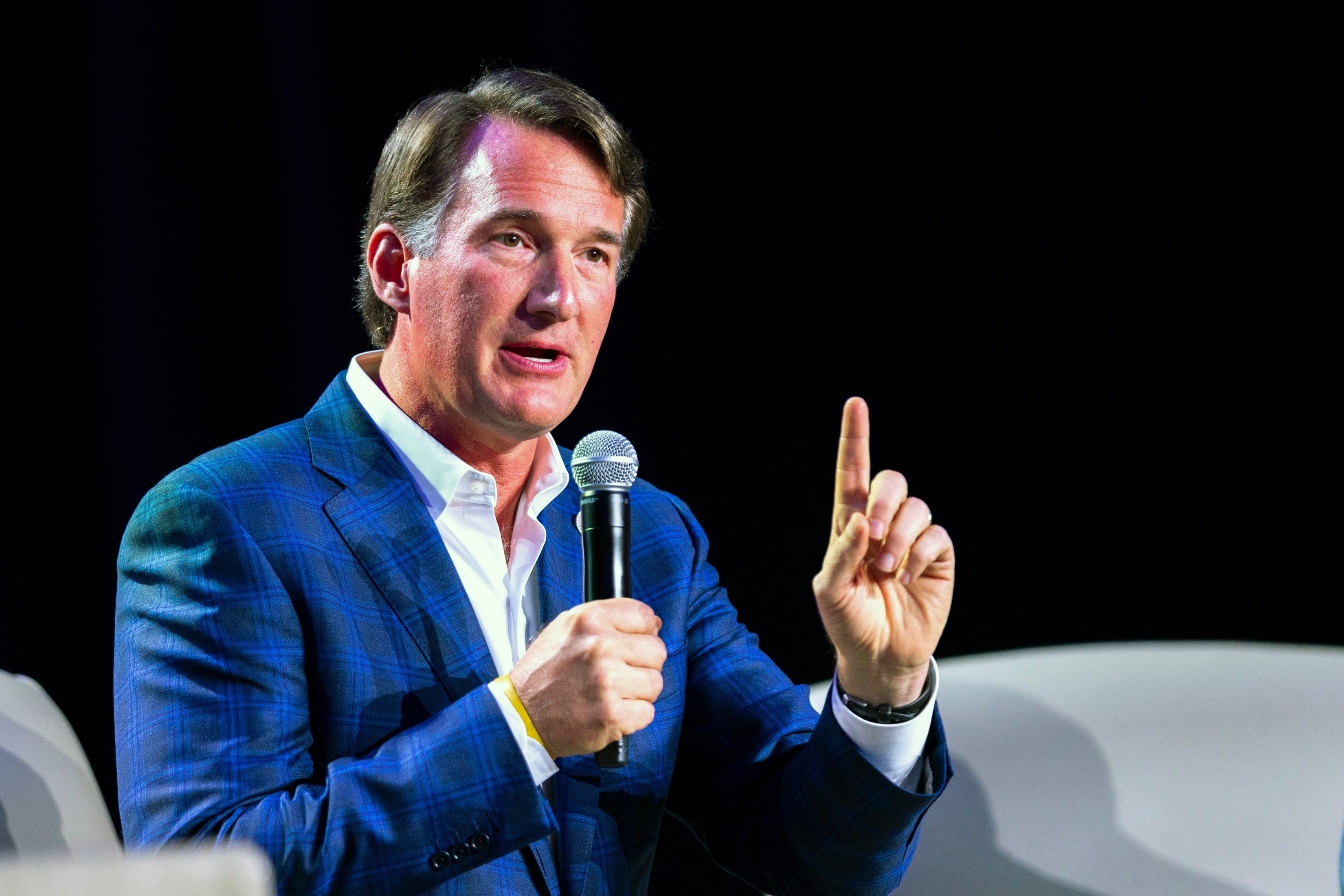 A compromise deal on a state budget is likely to be reached in the next few days, a bipartisan group of Virginia lawmakers who have been leading this year's drawn-out negotiations said Wednesday.
"I'm quite sure we're going to have a deal," said Democratic Sen. Janet Howell. "Probably by the end of this week."
Her Republican counterpart, Del. Barry Knight, agreed.
"We're all working as hard as we can on that. Nobody's stalling anybody," he said.
Knight, Howell and Howell's Senate Finance and Appropriations co-chair, George Barker, spoke with reporters after a joint meeting of their respective committees in Richmond. They declined to share the framework of the potential agreement or discuss the remaining sticking points in detail but insisted a deal was imminent.
Meanwhile, Republican Gov. Glenn Youngkin signaled that he's open to a compromise plan that would include one-time taxpayer rebates but not the permanent tax cuts he's been seeking.
The politically divided General Assembly ended its regular session in February without agreeing to a full spending plan after the GOP-controlled House and Democratic-controlled Senate passed legislation with competing priorities, including sharp differences on tax policy versus spending on government services.
Youngkin and House Republicans, pointing to the state's multibillion-dollar surplus, have been arguing for an additional $1 billion in tax cuts beyond the $4 billion Youngkin signed into law last year. Democrats, who control the state Senate, called the Republican-backed cuts that included a proposed corporate tax rate reduction a giveaway to big business at the expense of public schools and other priorities.
Closed-door negotiations between House and Senate representatives have plodded since the Assembly adjourned in late February, with proposals and counterproposals occasionally shuttled back and forth.
One Democratic senator, Creigh Deeds, told The Associated Press this month that his caucus' most recent compromise offer included tax relief mostly in the form of rebates but also conceded some permanent cuts. Howell more recently told the Richmond Times-Dispatch that the current framework is "along the lines" of that offer.
Because the state operates on a two-year budget, with the plan initially adopted in even-numbered years and amended in odd-numbered years, the impasse hasn't stopped the state government from functioning, even though the new fiscal year started July 1. There's already a budget in place.
But lawmakers have faced criticism for not moving more quickly on one of their most important responsibilities. School districts, local governments and a wide range of advocacy groups and special interest groups have been closely watching for progress.
"We're dealing with both the spending categories, as well as the tax categories," Barker said Wednesday of the ongoing talks. "And what we have is a situation where we're trying to make sure that we are meeting the needs of the Virginians, in terms of taxes, but also making sure that we have the resources we need, not only now but into the future."
The trio refused to answer questions from reporters about the remaining points of disagreement.
"We have the answers to your questions, and we're just not going to tell you right now until we get a finished product," Knight said
The committee chairs said the part-time General Assembly, which is not currently in session, would likely be called back to vote on the budget in September.
"Many people have travel plans and vacation plans — it's hard to get everybody back. And that's creating some consternation," Howell said.
The lawmakers took questions after Youngkin addressed their committees, delivering an address on the state of Virginia's finances.
"Here in Virginia, our financial results have never been stronger: record reserves, an AAA bond rating, and billions in surplus," he said.
Speaking with reporters after his speech, the governor said he would be open to signing a budget that, for now, did not include the permanent tax cuts he's sought.
"As I've said, I'm looking for $1 billion in tax relief. I know that we can afford permanent cuts. And if we take a moment here and provide the one-time tax relief and we move forward for permanent cuts next year, that's a compromise that I'd be willing to accept," he said.
He also expressed frustration at lawmakers' delay in getting him a budget bill to consider.
"Here we are in August. We should have had this done back in January, February," Youngkin said.