Constitutional referendum to remove presidential term limits divides Central African Republic
The Central African Republic went to the polls Sunday in a highly anticipated vote on a new constitution, which could remove presidential term limits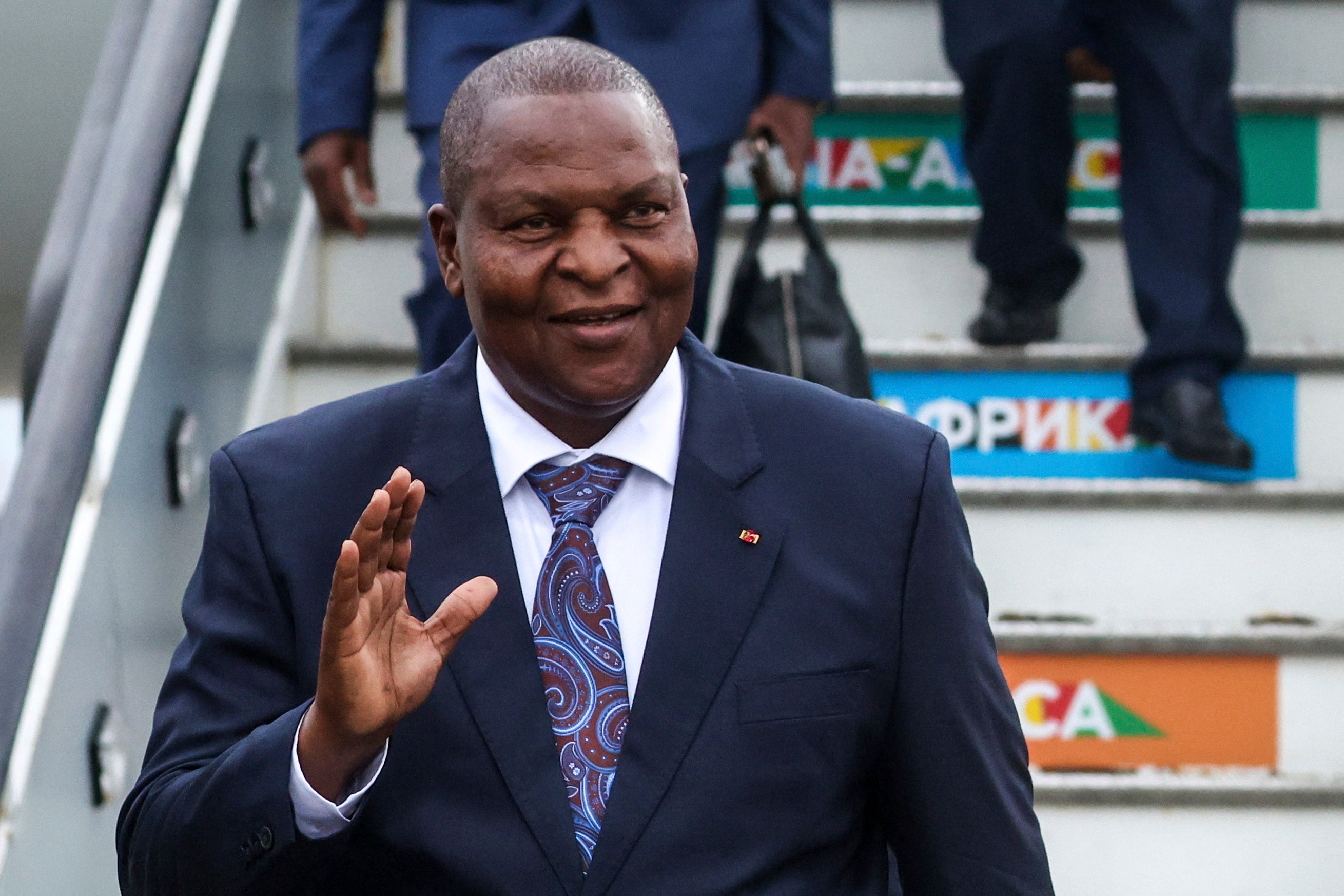 The Central African Republic went to the polls Sunday in a highly anticipated vote on a new constitution, which would remove presidential term limits.
President Faustin Archange Touadera wants to extend presidential terms from five to seven years and remove the previous two-term limit, enabling him to run again in 2025.
The new constitution would replace the one adopted at Touadera's inauguration in 2016, when the country was in a civil war and 80% of it was not under state control. If the new constitution is passed, it could entrench the ruling party's power indefinitely, analysts say.
"This referendum basically confirms the fears of authoritarian drift (in CAR)," said Enrica Picco, Central Africa project director with the International Crisis Group. The new constitution would weaken checks on the executive by opposition parties, closing the space for Central Africans to participate in democratic decision-making, she said.
The proposed changes also would lift requirements that executive decisions be debated by the legislative and permit Central Africans with dual nationalities to vote.
The mineral-rich but impoverished nation has faced intercommunal fighting since 2013, when predominantly Muslim Seleka rebels seized power and forced then-President Francois Bozize from office. Mostly Christian militias later fought back, also targeting civilians in the streets. The United Nations, which has a peacekeeping mission in the country, estimates the fighting had killed thousands and displaced over a million people, one fifth of the country's population.
When Touadera won re-election in 2020, barely a third of Central Africans made it to the polls, largely due to threats of violence by rebel groups. Touadera's government has relied on support from UN peacekeepers, soldiers from neighboring Rwanda and Russian mercenaries from the Wagner Group to keep rebels out of the capital Bangui.
"Now that there is peace … the time has come for us to take action," said Fidel Gouandjika, a presidential advisor.
Opposition groups accuse the ruling party of making a draft of the new constitution publicly available too late for people to make informed decisions, less than three weeks before the referendum, said Picco.
Together with opposition parties they are calling on Central Africans to vote against the proposed constitution, or abstain from the referendum.
"Touadera wants to see himself as an emperor, and he wants to make our country what he wants, not what Central Africans want," said former Prime Minister Nicolas Tiangaye.