'A really wild coalition': Republican Dan Crenshaw teams up with AOC on psychedelics in military treatment
Crenshaw says he has met veterans who benefited from ibogaine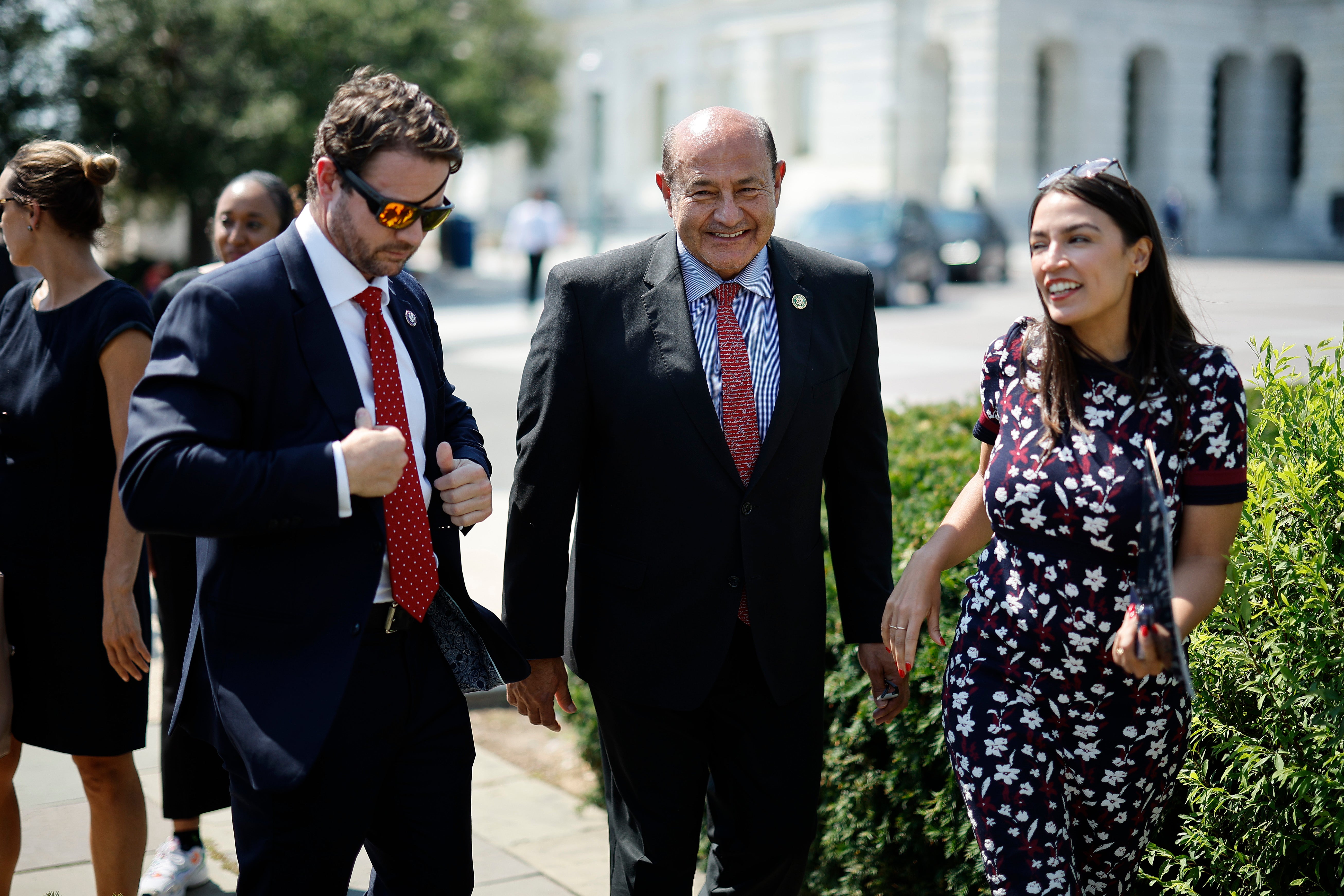 In an unlikely coalition, progressive Democratic congresswoman Alexandria Ocasio-Cortez and conservative Republican Dan Crenshaw teamed up on legislation to support allowing veterans to use psychedelic drugs to recover from the trauma of war, The New York Daily News reported.
The two sought to include it in the National Defense Authorisation Act, which passed on Friday.
Mr Crenshaw, a Republican who lost his right eye while serving in Afghanistan, noted the mix of ideologies at a press conference on Thursday.
"This is a real wild coalition," he said. "You've got extremely conservative Republicans, moderate Republicans, moderate Democrats, extremely progressive Democrats all on the same page."
Mr Crenshaw said he first became passionate about the topic after veterans he knew took ibogaine.
"One treatment of ibogaine would cure them, cure them of addiction, cure them of their inner demons, their PTSD" he said.
Ms Ocasio-Cortez noted how when she first entered Congress in 2019, her proposal failed, with 331 members voting against it.
"While we are here to celebrate this legislative progress, I also want to acknowledge we are not yet done," she said. "While we expect this psychedelic provision to make it through the House, we also expect it to face resistance in the Senate."
Mr Correa said he met veterans who had contemplated suicide before taking psychedelic treatment, but that they had to do so outside the United States.
"Shameful," he said. "Shameful that the one thing that works for veterans is not legal in the United States."
Ultimately, though, the funding for the language was stripped and the Rules Committee staff ruled it out of order, The Washington Examiner reported. Mr Crenshaw lambasted House staffers for sinking the legislation.
"That tells me that there are staffers who are pushing this out for whatever reason they have, whether they claim it's procedural or whatever, but they don't give us any time to react to it. Right. So they find a problem, and they squash it without giving us time to find a solution," he said. "That is unacceptable."
Join our commenting forum
Join thought-provoking conversations, follow other Independent readers and see their replies