Ann Coulter says Trump begged her to go to Bedminster as pair's spat turns nastier
Coulter's comments came after the former president referred to her as a 'has-been' and a 'stone cold loser'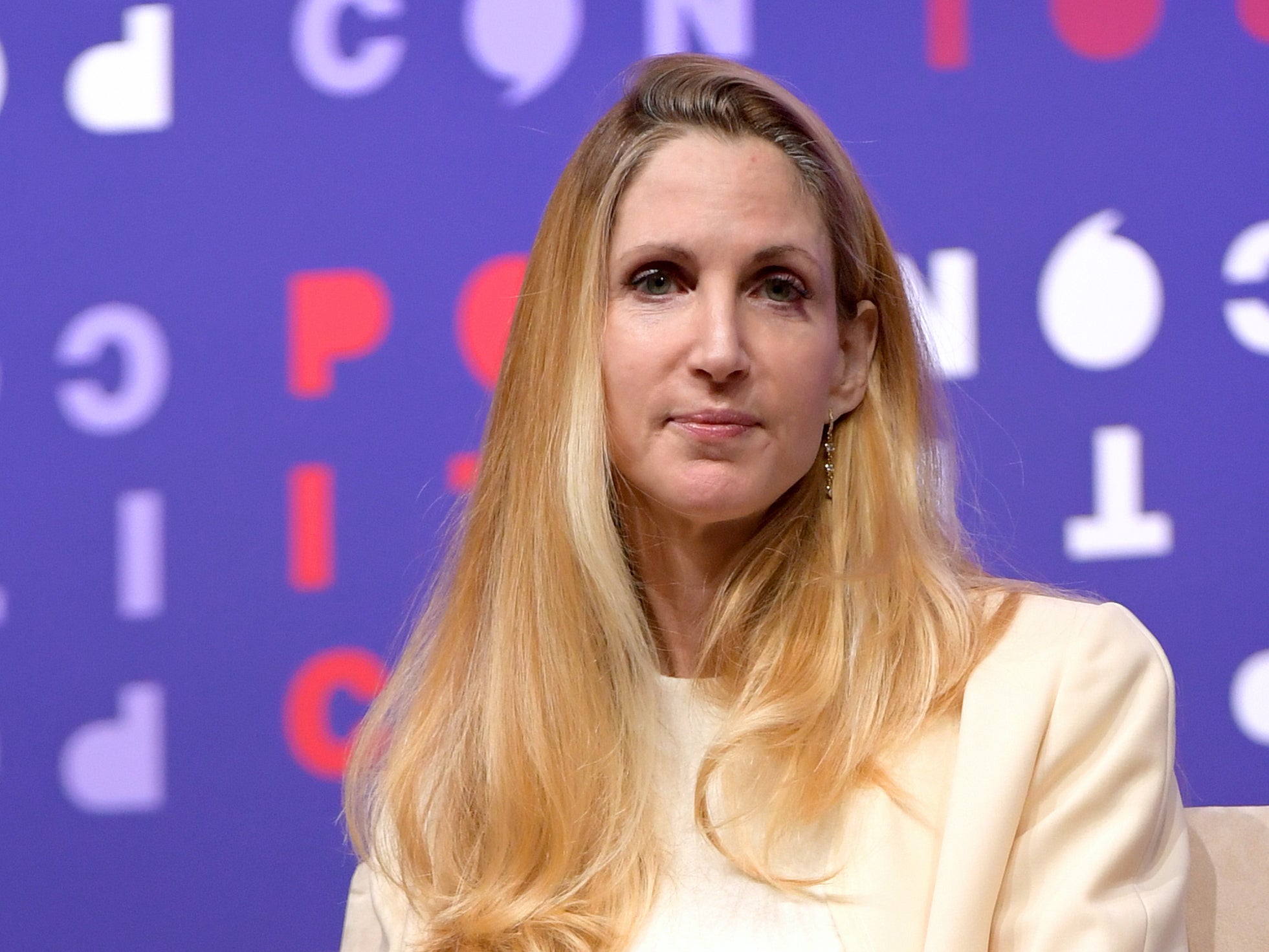 Ann Coulter has claimed she refused Donald Trump's offer to go to his private residence in New Jersey after he "begged" her as tensions between the pair escalate.
In a post on X, formerly known as Twitter, Ms Coulter wrote: "Trump begged me to come to Bedminster this week, I said only if I could record a substack with him, but the GIGANTIC P***Y is too afraid of me, so instead he did this."
Bedminster is Mr Trump's New Jersey estate where the former president spends part of the year.
Ms Coulter's comments came after the former president referred to her as a "has-been" and a "stone cold loser" on his Truth Social app.
"Has been Ann Coulter is a Stone Cold Loser!!!" Trump wrote. In another Truth Social post, he wrote: "Ann Coulter, the washed up political 'pundit' who predicted my win in 2016, then went unbearably crazy with her demands and wanting to be a part of everything, to the consternation of all, has gone hostile and angry with every bit of her very 'nervous' energy'. Like many others, I just didn't want her around — She wasn't worth the trouble!"
Last month, Ms Coulter, who presents Substack interview show Unsafe, called Trump a "giant baby" who "can barely speak English."
She also praised his main GOP presidential nominee rival, Florida Governor Ron DeSantis.
Ms Coulter, a conservative media personality was previously one of Mr Trump's most prominent supporters. In 2016, she authored a book In Trump We Trust: E Pluribus Awesome.
However, she turned against the former president after accusing him of "betraying" his voters by failing to complete the much-touted wall along the US-Mexico border to stop the flow of undocumented migrants.
In November 2021, Ms Coulter called Mr Trump "abjectly stupid". Speaking with former New Republic editor Andrew Sullivan on his Dishcast weekly podcast, Ms Coulter said she did not know how "abjectly stupid" the former president was when she endorsed him in 2016.
"I was well familiar with what a narcissistic, ridiculous, tacky, vulgar, arriviste this guy was," she told Sullivan. "That I knew about. The one thing I underestimated, in fact, did not see at all is, I had no idea how abjectly stupid the man is."
She also previously declared "Trump is done" following the January 6 storming of the Capitol.
"Who are these people still supporting Trump and this nonsense 'Stop the steal'? I don't understand why," Ms Coulter told the Daily Beast.
"Why are you doing this for Trump when he doesn't give a crap about you? These poor, working-class Americans, hanging on by their fingernails!"
Ms Coulter added: "No, he didn't have time for them. He was too busy talking to Bob Woodward."
Join our commenting forum
Join thought-provoking conversations, follow other Independent readers and see their replies