Angela Merkel 'had to explain fundamentals of EU trade to Donald Trump 11 times'
US President will now reportedly prioritise EU trade deal over post-Brexit agreement with Britain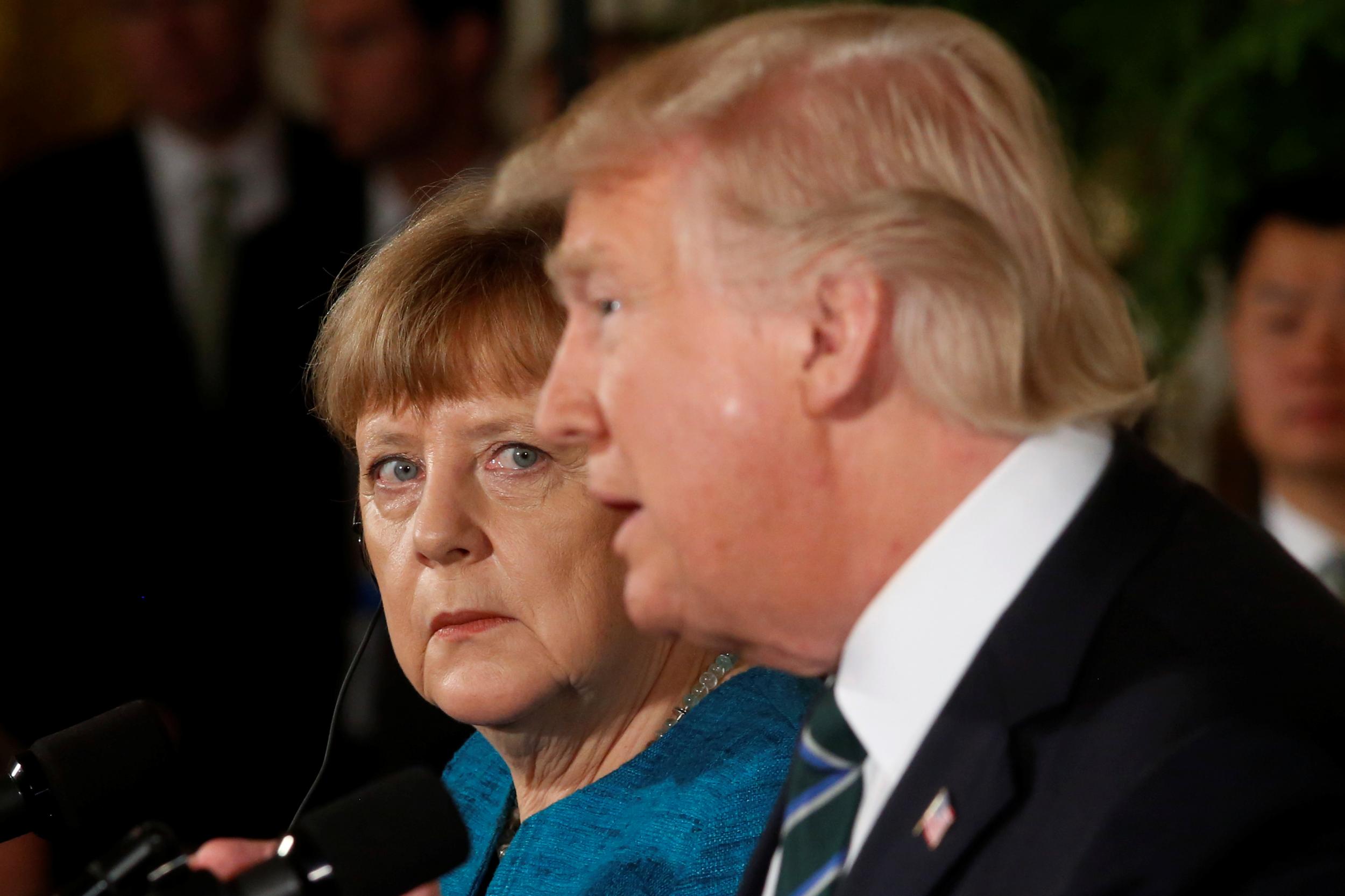 Angela Merkel was forced to explain the "fundamentals" of EU trade to Donald Trump 11 times after he repeatedly asked to do a deal directly with Germany, a senior German official has claimed.
The US President reportedly exposed "very basic misunderstandings" of how EU trade works during a meeting with the German chancellor last month.
"Ten times Trump asked [Ms Merkel] if he could negotiate a trade deal with Germany. Every time she replied, 'You can't do a trade deal with Germany, only the EU,'" the official told The Times.
"On the eleventh refusal, Trump finally got the message, 'Oh, we'll do a deal with Europe then.'"
According to Washington officials, the former real estate mogul has softened his stance on negotiating a deal with Europe after his attempts to secure agreements with individual European countries were rejected.
Ms Merkel was reportedly able to convince the Republican leader that a US-EU deal would be easy to implement, sources told The Times.
Britain has reportedly been pushed to the back of the queue for a post-Brexit trade deal with the US following the meeting.
World news in pictures
Show all 50
The unwelcome news echoed comments by former President Barack Obama during the Brexit referendum campaign, when he suggested a vote to leave would put Britain at the "back of the queue" for trade talks.
Speaking months later at the G20 summit, Mr Obama said the countries would have to do "everything we can to make sure that the consequences of the [Brexit] decision don't end up unravelling what is already a very strong and robust economic relationship".
Join our commenting forum
Join thought-provoking conversations, follow other Independent readers and see their replies