Cuban president to get Mexico's highest medal for foreigners
In the latest chapter in Mexico's love-fest with Cuba, Cuban President Miguel Díaz-Canel will be awarded Mexico's highest medal when he visits the southern Mexico city of Campeche on Saturday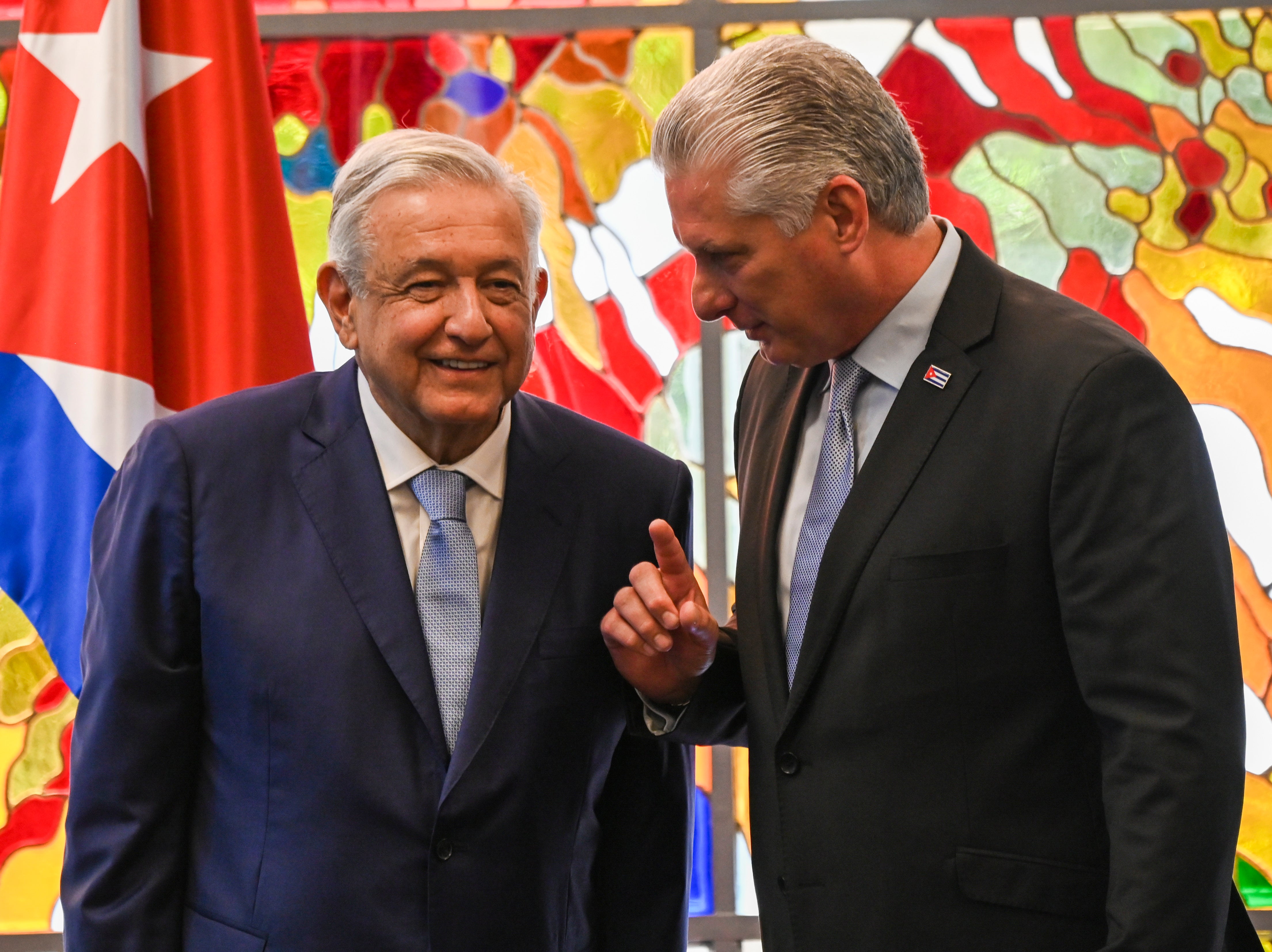 In the latest chapter in Mexico's love-fest with Cuba, Cuban President Miguel Díaz-Canel will be awarded Mexico's highest medal when he visits the southern Mexico city of Campeche on Saturday.
The Friday edition of the Mexican government's official gazette said Díaz-Canel will be awarded the "Order of the Aztec Eagle," presumably with Mexican President Andrés Manuel López Obrador placing it around his neck during the Cuban leader's visit.
The award — the country's highest honor for foreigners and decided mainly by the president — has previously been given to leaders ranging from Fidel Castro to the Shah of Iran.
The award notification said the Cuban leader "has promoted cooperation between the two nations on health issues."
López Obrador praised Cuba on Friday for sending doctors to Mexico, some of whom serve in dangerous or remote areas. But those doctors, and the salaries they are paid, have raised controversy in Mexico. Some said the jobs should go to Mexican doctors, while other suspected that much of their salaries would go to the Cuban government.
As president, López Obrador has gone out of his way to buy as much as he can from Cuba. But his purchase of everything from Cuban crushed stone ballast to the Abdala coronavirus vaccine have raised eyebrows.
Mexico bought 9 million doses of the Cuban-made Abdala vaccine in September 2022, with the doses arriving at year's end, when Mexico's vaccination efforts had already tailed off.
López Obrador's administration is using the Cuban vaccine as a booster, even though it was designed for coronavirus variants circulating in 2020 or 2021, not current variants. Few Mexicans have shown up to get the Cuban booster shots.
In the rush to build his pet project, a tourist train that will run in a rough loop around the Yucatan peninsula, López Obrador has said he will import boatloads of crushed stone ballast from Cuba at great cost.
The ballast is needed to stabilize the ties of the train tracks. Local stone in the Yucatan is not the right kind, and much has been shipped to Yucatan ports from Mexico's own Gulf coast.
López Obrador has long been a fan of Cuba, and frequently plays Cuban "nueva trova" music at his daily news briefings.
The president also been criticized for his links to other leftist regimes. His administration drew complaints for appointing a former Venezuelan official to a key position in the Public Education Department at a time when Mexico is revamping teaching methods and textbooks.
Despite his infatuation with leftist regimes abroad, the Mexican president has largely been conservative on social and fiscal issues at home.
He brushes off critics who cite human rights abuses by the Cuban and Venezuelan regimes.
"It is conservative political posturing," López Obrador said earlier this month. "It is like, 'We are going to turn into Venezuela, we are going to turn into Cuba.'"