Conservatives outraged that anti-trans book removed from Amazon
It's not the first time the book in question has been at centre of controversy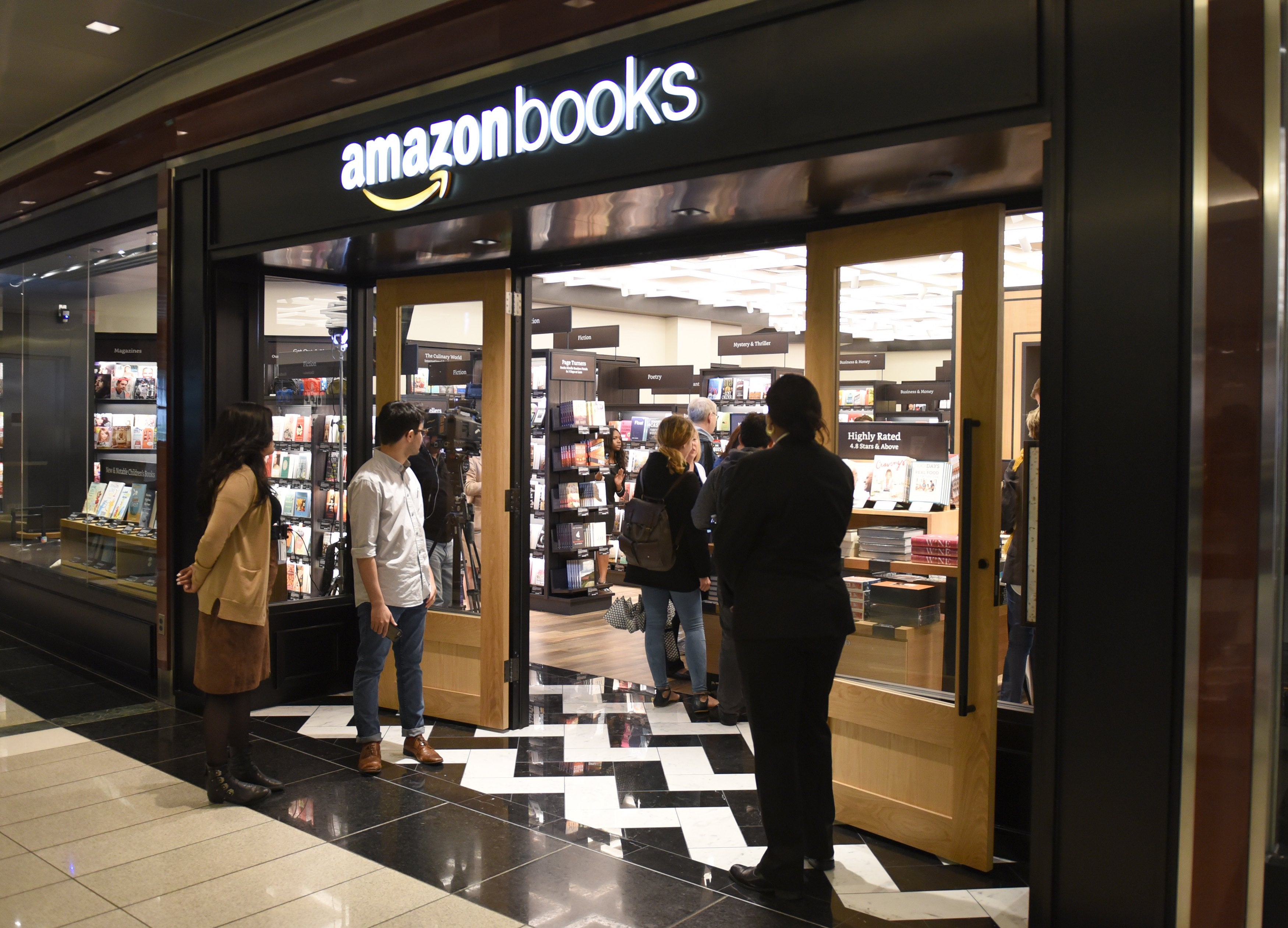 Amazon appears to have halted the sale of a book accused of attacking transgender people, outraging some prominent conservatives.
Ryan T Anderson, a former fellow at the conservative Heritage Foundation, said on Sunday that the online retail giant had removed his 2018 bookWhen Harry Became Sally: Responding to the Transgender Moment from its store. 
"Given the aggressive push on trans policies coming from the Biden admin, now is a great time to read it," he said in a tweet on Sunday. "Buy it before you no longer can."
Amazon declined a request for comment from The Independent. A search for Mr Anderson's book only leads to other titles.
"This harms the entire culture of book authoring, publishing, and reading--as it will have a chilling effect on all aspects of the book market," Mr Anderson told The Independent. "Likewise it cuts off important political and cultural discussion about important matters when we need it most."
Amazon's guidelines argue that "we believe that providing access to the written word is important, including content that may be considered objectionable," but also says it doesn't sell content "that we determine is hate speech, promotes the abuse or sexual exploitation children," as well as books the company deems "inappropriate or offensive."
The apparent blacklisting of the book outraged prominent conservatives, who deemed it censorship, levelling similar charges as to when the company temporarily banned a popular self-published e-book that questioned the reported health risks associated with the Covid-19 coronavirus and criticised government decisions to enforce lockdowns.
The writer David French called the idea that Amazon removed Mr Anderson's book "absurd."
"I hope this is a mistake @amazon," he wrote on Sunday. "If not, then it's absurd and unacceptable."
The New York Times' Ross Douthat blamed the apparent decision on "some mid-level censor at Amazon."
"Some mid-level censor at Amazon appears to be conducting an experiment in what they can get away with," he wrote on Twitter on Monday.
The fracas even attracted the attention of leading Republican senators.
On Wednesday, US senators Marco Rubio, Mike Lee, Mike Braun and Josh Hawley sent a letter to Amazon CEO Jeff Bezos about the incident.
"When Harry Became Sally prompted important discussions in the national media and among policymakers in 2018, and remains one of the most rigorously researched and compassionately argued books on this subject," they wrote in a statement. "By removing this book from its marketplaces and services, Amazon has unabashedly wielded its outsized market share to silence an important voice merely for the crime of violating woke groupthink."
It's not the first controversy involving the book.
Following its publication in 2018, critics argued it ran against most contemporary thinking on transgender identities, focused on negative stories, and quoted "junk science."
Critics also objected to the frequent citations of Paul McHugh, a professor of psychiatry at Johns Hopkins who was head of psychiatry when the school's pioneering trans healthcare programme was shut down. 
The book refers to prominent transgender celebrities as confused, such as calling actress Laverne Cox "a man who identifies as a woman."
Mr Anderson has pushed back against these claims.
"It offers an accurate and accessible presentation of the scientific, medical, philosophical, and legal debates surrounding the trans phenomenon," he said. "Yes, it advances an argument against transgender ideology from a viewpoint. But it doesn't get any facts wrong, and it doesn't engage in heated rhetoric."
A previous book from Mr Anderson,Truth Overruled, which denounced same-sex marriage, remains on the Amazon store.
Join our commenting forum
Join thought-provoking conversations, follow other Independent readers and see their replies