Trump lawyer Alina Habba rants about Hunter Biden's laptop outside arraignment court
Ms Habba tried to turn the conversation to Hunter Biden before her client is arraigned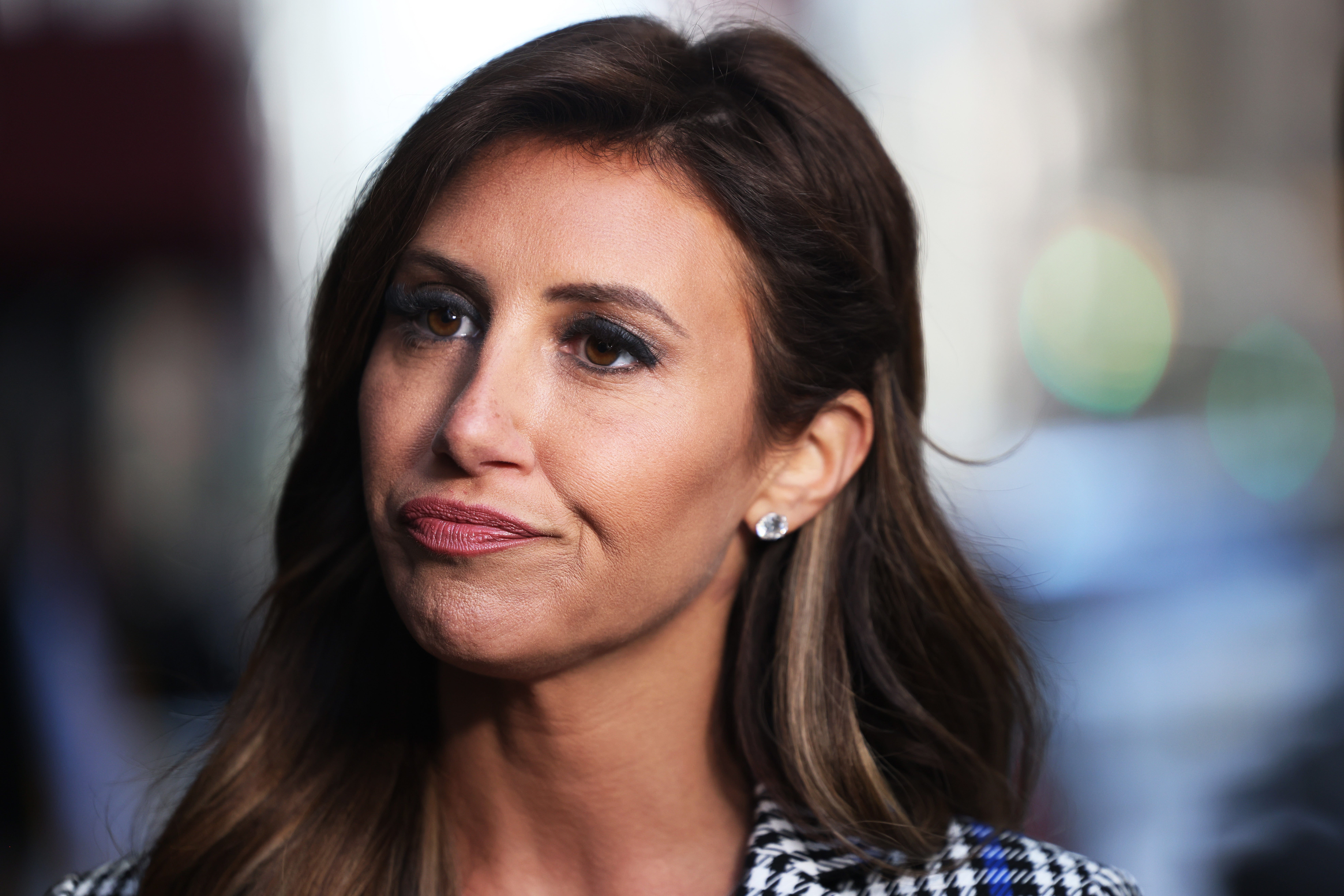 A lawyer for former President Donald Trump, Alina Habba, attempted to deflect the news cycle to focus on Hunter Biden as her client is about to be arraigned.
"On March 17, Hunter accidentally admits it was his laptop from hell," Alina Habba said outside of the arraignment court.
The next day, Alvin Bragg indicted President Trump, she continued.
"June 8: an FBI document is released showing that Ukranians paid the biden crime family millions of millions of dollars. The next day? The Mar-a-Lago raid and the Mar-a-Lago indictment.
A reporter pointed out that Mr Trump could have just publicly disagreed with the votes, but the "difference is what he did to try to switch the votes."
Ms Habba did not like that suggestion, it appeared.
She replied, "What is it that he did to try to switch the votes that you refer to? By bringing cases, by using the law in an appropriate manner? Unlike what we're standing here today seeing. This is not appropriate."
What President Trump said, she continued, "Go patriotically and peacefully and protest."
Ms Habba also admitted, "I think that everybody was made aware that he lost the election but that doesn't mean that was the only advice he was given." She then blamed the advisers, explaining that the president "has a right…to listen to several opinions and make a decision."
Mr Trump will be arraigned at the Elijah Barrett Prettyman Federal Courthouse in Washington, D.C., on Thursday at 4pm on four felony charges related to his behavior on January 6 and efforts to overturn the 2020 election.
Join our commenting forum
Join thought-provoking conversations, follow other Independent readers and see their replies