Who are the moderators for the second GOP debate?
The debate is set to take place on 27 September - here is everything you need to know about the moderators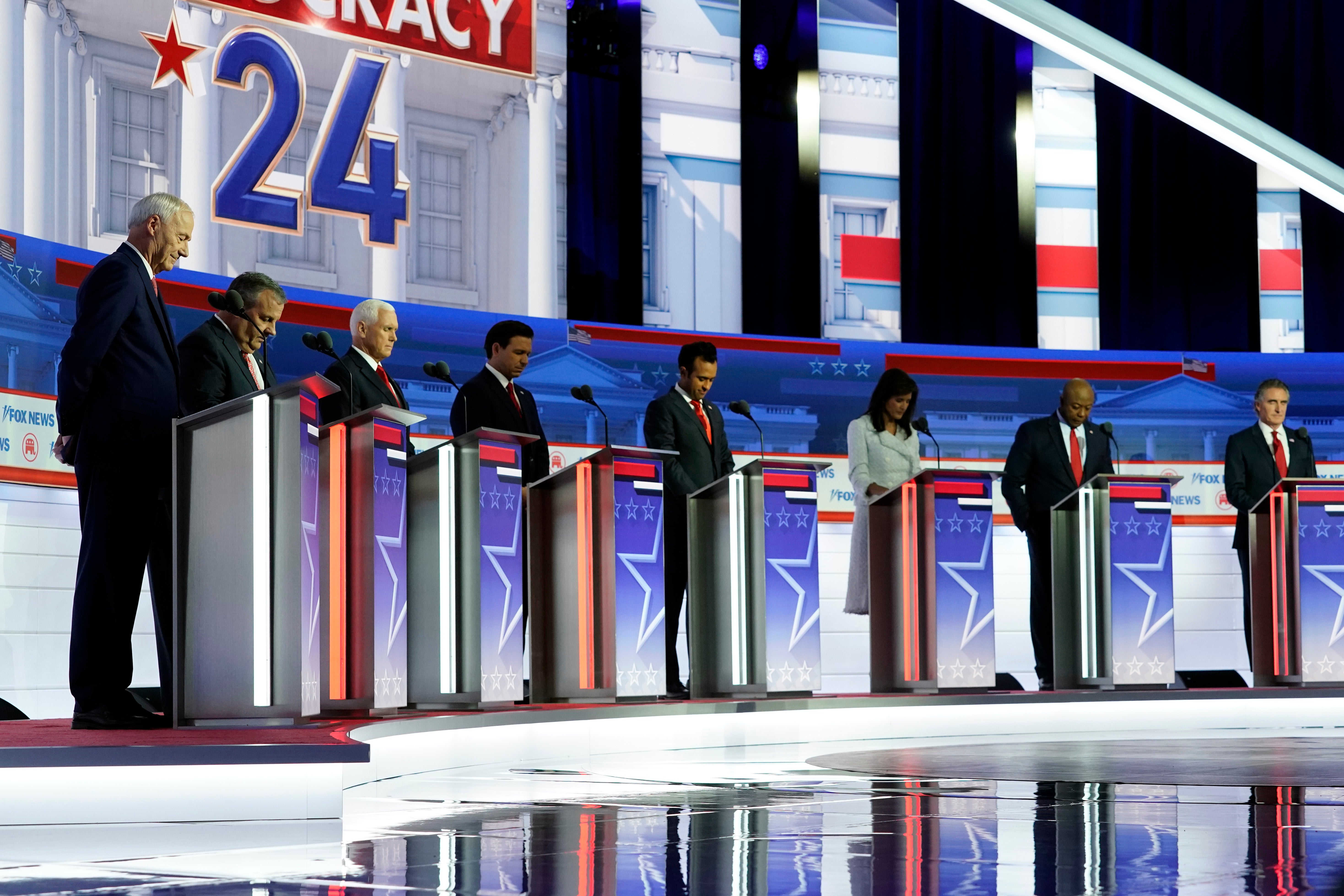 After a fiery debate last month, Republican presidential candidates are preparing for a second presidential primary showdown on 27 September.
The debate is due to take place at the Ronald Reagan Presidential Library in Simi Valley, California.
If you want to tune in to the debate, it will be available to watch on Fox Business, Rumble, an online video platform used heavily among conservatives, and Univision also partnering with the network, so the debate can be viewed on those platforms as well.
Who are the moderators?
Fox News Media's Dana Perino and Stuart Varney and UNIVISION's Ilia Calderón will co-moderate the second Republican presidential primary debate, the networks revealed 31 August.
"We are very proud to have Stuart Varney and Dana Perino co-moderating the second debate with Univision to provide Americans with a comprehensive view of the qualifying candidates vying for the Republican nomination for president," FOX News Media President and Executive Editor Jay Wallace said according to a Fox Business report.
Perino, 51, is a political commentator and author who served as the 26th White House Press Secretary under former US president George W Bush from 2007 to 2009.
Now Perino co-anchors FOX News' "America's Newsroom" and is a co-host on "The Five."
She has worked at Fox News for 14 years and conducted exclusive interviews with the likes of Meta founder Mark Zuckerberg, former Secretary of State Condoleezza Rice and former Starbucks CEO Howard Schultz, among others.
Varney, 75, is a British-American talk show host and a conservative political commentator who works for Fox News and Fox Business Network.
Varney has been in the TV industry for 45 years and was one of Fox Business' original anchors. He is also the host of his own show called "Varney & Co." and another programme called "American Built".
Calderón, 51, co the final 2020 Democratic primary debate between Joe Biden and Sen. Bernie Sanders of Vermont hosted by CNN.
She will be the only Hispanic person on stage among both moderators and candidates.
Calderón has interviewed the likes of President Biden, First lady Jill Biden, Vice President Kamala Harris, former Secretary of State Hillary Clinton and many other political heavyweights.
Join our commenting forum
Join thought-provoking conversations, follow other Independent readers and see their replies