Woman arrested for 'attacking airport staff over apple juice row'
Two staff members were taken to hospital following the assault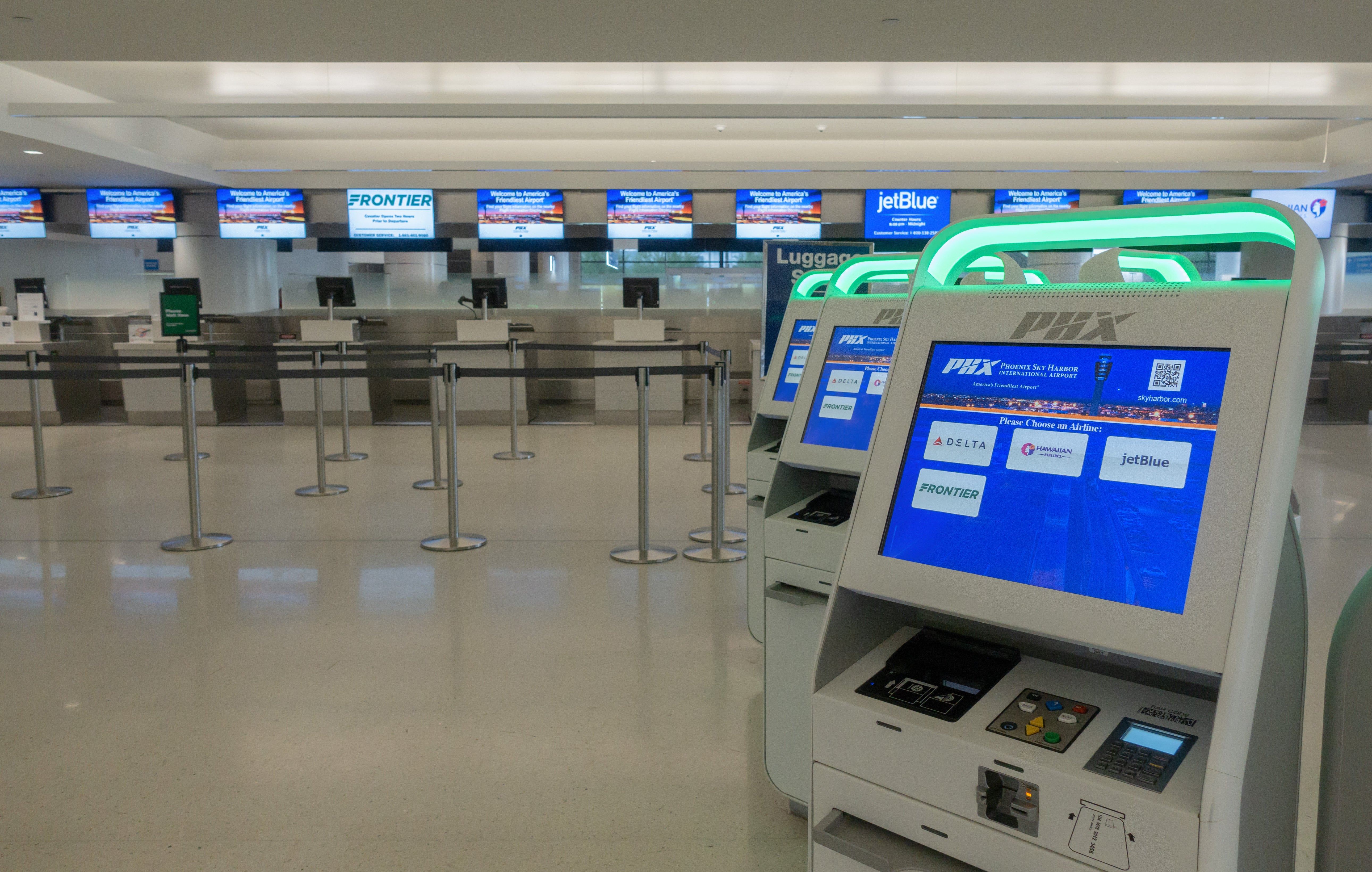 A woman has been arrested for allegedly assaulting three officers at a US airport over a dispute about apple juice, authorities said.
Makiah Coleman, 19, allegedly attacked the Transportation Security Administration (TSA) agents as she was passing through security at Phoenix Sky Harbor International Airport in Arkansas on Tuesday morning.
TSA officials said two agents were taken to hospital to be treated for undisclosed injuries, but have since been released.
According to court documents, Ms Coleman became upset when TSA officers took away her apple juice while she was going through security because large amounts of liquids are not allowed.
The 19-year-old reportedly was ranting as she tried to retrieve the juice from a bin but was pushed away by a TSA agent.
Documents said Ms Coleman then scuffled with other officers — allegedly biting one agent, punching and elbowing another in the head, and grabbing the ponytail of a third. Phoenix police were called to the scene and took Ms Coleman into custody.
They said the 19-year-old, of Little Rock, now faces several misdemeanour assault charges, one count of criminal damage and a low-level felony count of aggravated assault and was being held on a $4,500 (£3,611.79) bond.
TSA spokesperson Lorie Dankers called it an "unprovoked and brazen physical attack" and said the incident caused the closure of the checkpoint, forcing about 450 travellers to go to another checkpoint for security screening.
According to TSA, any threat, verbal abuse or physical violence toward TSA employees could result in criminal penalties and fines of up to nearly $14,000 (£11,236.68).
This is not the first time TSA officers have suffered attacks from passengers.
In June 2019, a 19-year-old Texas man was arrested at Sky Harbor after he reportedly attacked five TSA agents and attempted to rush through a security checkpoint.
A security officer was taken to a hospital and four were taken to urgent care clinics after that incident. The man was arrested on charges of criminal trespassing, resisting arrest and five counts of misdemeanour assault.
Additional reporting by Associated Press